Miller Homes Celebrates 14 Pride in the Job Quality Awards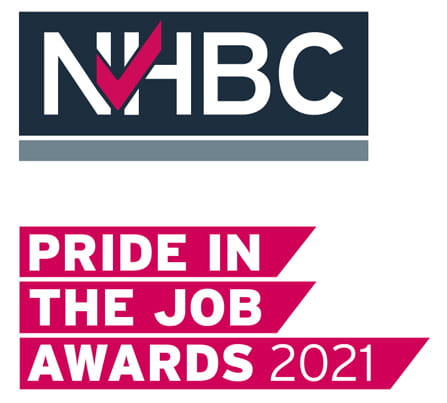 Miller Homes is taking pride in its achievements after 14 of its site managers received Quality Award in the NHBC's annual Pride in the Job Awards.
The awards are among the most prestigious in the industry and recognise the site managers who have achieved the very highest standards in housebuilding across the UK. The winners represent the top 5% of those who entered the competition, celebrating the vital role they play in ensuring new homes are delivered on time, on safe sites and to exacting construction standards.
The current competition began in July 2020 with each site manager rigorously assessed across six key areas: consistency, attention to detail, leadership, interpretation of drawings and specifications, technical expertise, and health and safety.
Miller Homes site managers who received Quality Awards in the first round of the competition in 2021 are:
Chris Endsor, Chief Executive of Miller Homes, commented: "Achieving a Quality Award is a tremendous accolade which is made even greater this year given the challenges all our site teams have faced over the 12 months.
"We are extremely proud of our site managers who have been recognised this year for continuing to demonstrate their commitment, dedication and passion to building new homes safely and to the very highest standards.
"Our award-winning site managers also agree that achieving a Quality Award is a real team effort and everyone who has contributed to this success on a day-to-day basis, including our site teams and wider business along with our supply chain partners and professional teams, should also be very proud of what has been accomplished thanks to their invaluable support."
Commenting on the Awards, NHBC Chief Executive Steve Wood said: "Pride in the Job has been pivotal in improving the quality of new homes for more than 40 years. Despite the numerous challenges the industry has faced, the very best site managers of 2021 have remained focused on delivering high quality new homes for their customers.
"At NHBC we are very proud of Pride in the Job, what it stands for and the impact it has across the sector. Pride in the Job winning sites have higher levels of homeowner satisfaction as these homes are among the very best in the country.
"Congratulations to all the 2021 Pride in the Job Quality Award winners – be proud of what you are building and the standards you are setting."
The next round of the competition will take place in the autumn, when all the Quality Award winners have the opportunity to win a Seal of Excellence as well as competing for the Regional title in their respective areas. The Regional winners will then go on to compete for the national Supreme Award in their categories at the Pride in the Job Gala Dinner, taking place in London January 2022.
Be first to know! Register or login now so you don't miss out on priority email alerts, exclusive offers and more!
Save your favourite homes and developments

Use our app to help find your new home

Plus, Reserve your new home online