What is semi-rural living and why you should consider it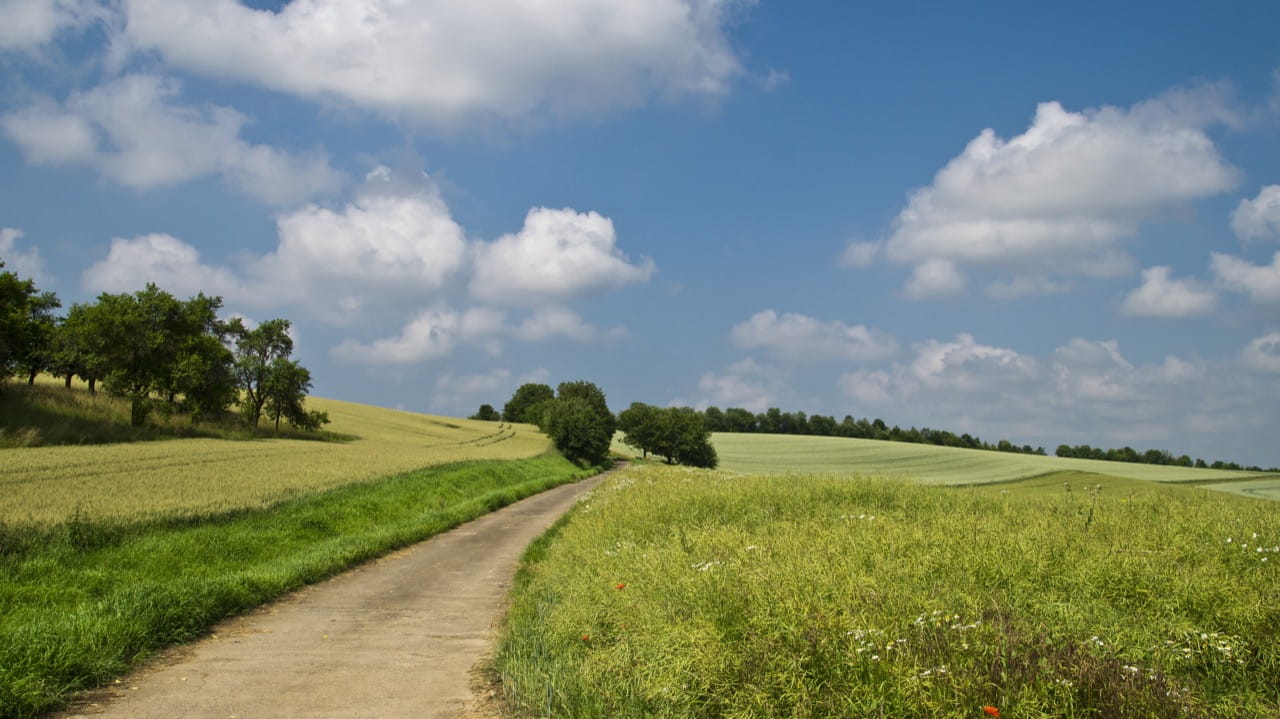 What Is Semi Rural Living?
There are many benefits to living in the throes of the countryside, from wide-open green spaces to good old peace and quiet, there's no shortage of reasons why you shouldn't up sticks and get out of the city!
However, the countryside isn't for everyone. Those that like the convenience of a city, with its public transport links, access to amenities and hustle and bustle might be more sceptical of the tranquillity of rural settings. But fear not... The perfect middle-ground exists in the form of semi-rural living!
What is semi-rural living
Semi-rural living is really in the name. It's a mix of living on the outskirts or within small countryside towns and villages, but also being a stone's throw from a larger city. Made even more popular by the rise of home working, semi-rural living is ideal for those that love being in green spaces, but can't give up the convenience of having everything on their doorstep either. According to Country Living, some of the best semi-rural areas include towns in Lincolnshire and Cambridgeshire, with locations in the North East and North West being amongst the cheapest.
The benefits of semi-rural living
Most cities, particularly larger ones, have a public transport system that reaches areas further afield. This is perfect if you're a commuter, or if you have teenage children who might want a bit of independence. There's no need to rely on a car – or for younger ones... The taxi of mum and dad! Hopping on trams, buses and trains has never been easier.
But if you are a driver, semi-rural areas often have nearby motorways, making it easy to head into the city for work or play, without having the hubbub literally on your doorstep.
Though located conveniently close to larger cities, semi-rural locations aren't so close that you have the drawbacks of living in amongst the hustle and bustle. Say goodbye to heavy traffic, noise and air pollution. You, and perhaps your children too, can enjoy beautiful green parks and even Areas of Outstanding Natural Beauty (AONB), all on your doorstep.
Yet, you'll still have access to leisure centres, shops, restaurants, and schools… That sounds like the perfect family life balance to us! In 2020, a report found that many of us are looking to move over to the countryside, with 30% considering this setting for their next home.
So to summarise, the benefits of semi-rural living in the UK include the likes of:
Proficient public transport links
Close proximity to motorways for drivers
No heavy traffic, noise or air pollution
Beautiful green areas in easy reach
Access to all the local amenities you could ever need
An ideal balance in your home life
Semi-rural living at Miller Homes
Are you sold on semi-rural living? We don't blame you. We're seeing more and more of our buyers make this choice every day, and are specifically picking locations for new developments that suit this choice too.
If you're in the market for a new home in a semi-rural area, you're in luck. We have developments across the UK to will fit the bill.
Popular
developments in semi-rural areas
Jackton Gardens – East Kilbride, Scotland – despite being just a short drive away from the hustle and bustle of Glasgow, East Kilbride is famed across Scotland for its relaxed and pleasant feel. Local attractive green spaces include Calderglen Country Park which boasts a variety of woodland treks and even the ruins of two medieval castles, perfect for exploring on weekends with the family.
Bishops Walk – County Durham, England – further down the country is County Durham, named one of the top cheapest semi-rural areas in the UK. There you'll find many popular residential areas, ideal for finding all your amenities and meeting neighbours, but you'll also be met with rolling countryside for miles upon miles. There are several parks and botanical gardens. Plus, you're just over 30 miles from the seaside too!
The Calders, Cliviger – England – Lancashire boasts several beauty spots across the county, one of those being Cliviger, a small town on the outskirts of Burnley. Conveniently close to the town, which is packed full of things to do, but with the benefit of lush green spaces for as far as the eye can see… Sounds like a good deal to us. Our development, The Calders, is under 30 miles from The Forest of Bowland, which is one of the UK's AONBs!
Smalley Chase – Derby, England – with Shipley Country Park just 10 minutes away, living at Smalley Chase is an ideal semi-rural area that encompasses every single benefit of this type of living. Whether your weekends consist of shopping and activities with the kids, or strolling through greenery and gardens with your nearest and dearest, Derby has you covered.
Minerva Heights – Chichester, England – on the doorstep of the South Downs National Park but also just 2 miles from the city centre is our Minerva Heights development in the South East. This is the definition of semi-rural living, and the area of Chichester in itself offers as much green space as it does city life, the perfect blend for families who like the best of both worlds (as don't we all?)
Buying a semi-rural property
So, you're sold on semi-rural living? We're not at all surprised! Now all that's left to do is get to house hunting. We have developments across England and Scotland, so no matter where you choose to lay your hat – we have somewhere you can call home. To browse our semi-rural properties, with inspiration from the above suggestions but with SO MUCH MORE to offer too, head to our homepage where you can pop in a postcode and start your new home journey.
Published:
15 May 2023 at 03:05