The Perks Of Rural Living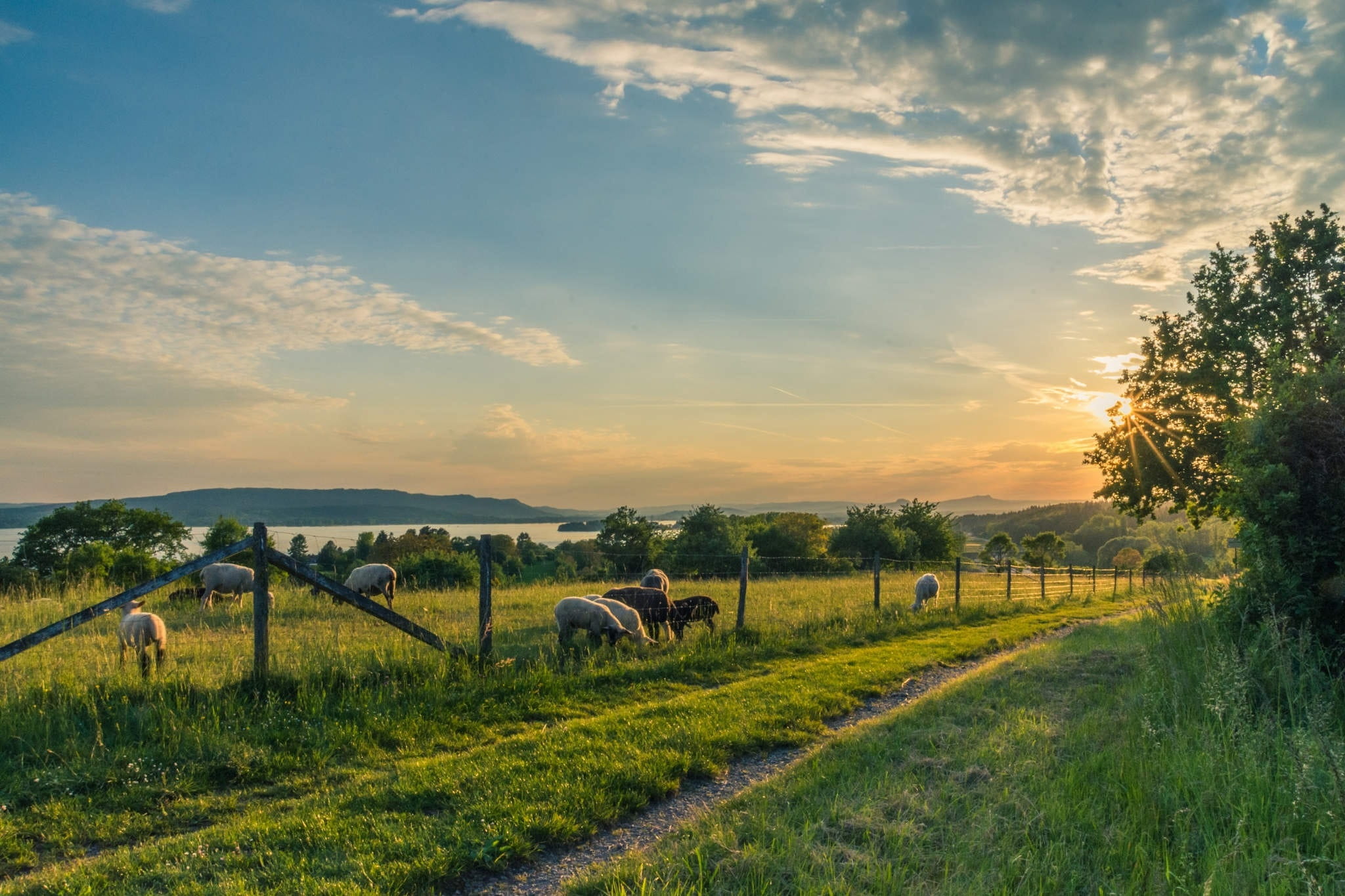 Rural living is a term that you might notice cropping up more and more, as first-time buyers and movers are seeing the benefits of buying a new home away from the city. A rural area is defined as a location outside of cities and towns, that typically has a lower population and more natural beauty spots. Semi-rural locations combine a mix of the two, they'll have lots of green space nearby, but will also still have important transport links and a good amount of shops and amenities.
What Are The Benefits Of Living In Rural Areas?
Rural living boasts a number of benefits, and following the events of the last few months, interest in this way of life has only increased. More house hunters are seeing the value of having an abundance of open green spaces nearby and are looking to buy their forever home in an area like this. There perks of rural living are endless, some of which include...
Open spaces to clear the mind
Recently, almost a third of buyers surveyed by property website Rightmove revealed that the experience of the last few months has made them want to live in a more rural location. That figure also includes one in five first time buyers. Adding to this, Miller Homes had noted as much as a 33% increase in website visits for some of its more rural developments following the lifting of restrictions. It would seem one perk of rural living – having open spaces to clear the mind and enjoy nature – are the driving force behind many wanting to buy for the first time, or relocate to these areas.
Areas of outstanding national beauty on your doorstep
Living in a rural area increases your chances of living next to something that gives your new home the 'wow' factor – an Area of Outstanding Natural Beauty (AONB). There are 46 AONBs in the UK in total, including the likes of Cannock Chase, Wye Valley, Isles of Scilly and the Lincolnshire Woods. Miller Homes' Beacon Park development in Catterall, is just over 20 miles from one of these exclusive beauty spots – the Forest of Bowland. If there was ever a reason to consider rural or semi-rural living, what better than that?
National parks and walking trails nearby
Many rural and even semi-rural locations will have a number of national treasures nearby. National parks are loved by many in Britain and we have plenty of them. If you buy a home in a rural location, it's more than likely you'll have handfuls of these on your doorstep, as well as walking trails.
What Are The Benefits Of Living In Semi-Rural Areas?
When house hunting, there's also the option of semi-rural areas that you might consider. These often have the benefits of rural living, but being a little closer to cities, perhaps in a smaller town, and normally having great transport links for commuters. Semi-rural locations have been popular for Miller Homes in recent months, and we've noted some of the main benefits of them to be...
The best of both worlds
Many love the idea of a rural life, but also like the benefits of living in or near towns and cities. Semi-rural locations give you a mix of both, they are often in green areas but are close enough to towns so that you have everything you could ever need. These kinds of locations are great for first-time buyers and second steppers, with local shops, pubs, restaurants, schools, leisure centres and more are all a stone's throw away – without compromising on living in some of Britain's most desirable locations.
Great for commuters
A semi-rural living perk is that it's ideal for those commuting into cities. Our Turnstone Grange development, for example, has seen an uplift in interest recently thanks to its location. Not only is it in the heart of Cheshire, a district hailed for its beauty, but it's conveniently close by to the M6, making it a choice home for those working in Manchester, Liverpool and Crewe. As well as the cities being a stone's throw away, so is Astbury Mere Country Park, a 7-minute drive away. Semi-rural locations are ideal for buyers who are looking for that perfect work to home life balance.
A wide range of options
Semi-rural options are also far and wide at the moment, we have a plethora of Miller Homes developments that boast these convenient locations. If you're a first-time buyer, second stepper or even a downsizer, it's great to have a variety of options. The good thing is that there are many new build housing estates in semi-rural locations, so you'll be able to find your forever home with much more ease.
Rural Living At Miller Homes
We've seen a big spike of interest in our rural locations, and with the benefits above – it's no surprise why. From being on the doorstep of AONB, to being able to create a great work life balance in your new home, there's a myriad of reasons why we love the idea of rural living. You can explore our rural living developments and semi-rural developments on our website, no matter the region you're looking to buy in, we have a wide range of house types to suit every buyer.
Published:
17 September 2020 at 11:09