If you are looking to get on or move up the property ladder, the Discount to Market Scheme could help you to buy a brand new home with a discount of at least 20% off local market value. The discount applied may vary depending on the local authority's policy.
The scheme is run in conjunction with local authorities across England and the aim is to make home ownership more accessible for buyers with connections to the local area.
How does the Discount to Market Scheme work?
You can purchase selected brand new Miller Homes with a discount

The home will remain discounted through its lifetime – which means that when you sell, you pass the same discount on to the purchaser
Who is eligible for the Discount to Market Scheme?
There are certain criteria which you will need to meet to be eligible for a Discount to Market home. These can vary depending on where you live as the criteria is set by the local authority, but may include the following requirements:
A local connection to the borough your new home is in, for example being resident or employed in the borough for a certain period of time.

A household income cap.

Other eligibility criteria may apply depending on the area your new home is in.
How to apply for the Discount to Market Scheme
Step 1 – Choose your home – browse our website and look for homes that are labelled 'Discount to Market'.
Step 2 – Speak to our Development Sales Manager who will be able to provide you with the application form and information on how to submit it.
Step 3 – To be able to apply, you will need to have been financially qualified by an Independent Financial Adviser – but don't worry, our sales team can help with that too.
Step 4 – Once you have been financially qualified you can submit your application to the local authority.
Step 5 – If you are successful you can reserve your new home! You can do this by either pre-reserving online or by calling our Sales Centre.
Step 6 – There every step of the way – from this point our sales team will guide you step-by-step through the process of buying your new Miller home.
YOUR HOME MAY BE REPOSSESSED IF YOU DO NOT KEEP UP THE REPAYMENTS ON YOUR MORTGAGE OR ANY OTHER DEBT SECURED ON IT

*Discount to Market is development specific and subject to availability, status and eligibility including eligibility criteria of each local authority and therefore terms may vary between development sites. The property must be the sole residence of all purchasers. The scheme is not available for buy-to-let properties. You cannot apply to other Government shared equity schemes while also using this scheme. If you have an open application to any other shared equity scheme you must withdraw this before you purchase a Discount to Market property. However you are able to use a Help to Buy: ISA or Lifetime ISA to put towards your deposit.

Discount to Market cannot be used in conjunction with any other offer.

Please note the intention of the Discount to Market scheme is to retain the discount market price for all future sales. Therefore, on a resale of a Discount to Market home, the seller is likely to be required to sell the Discount to Market home on the same terms as it was acquired (subject to certain exceptions) to preserve the discounted sale price.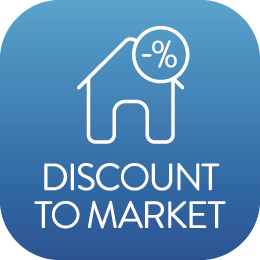 Use our mortgage calculator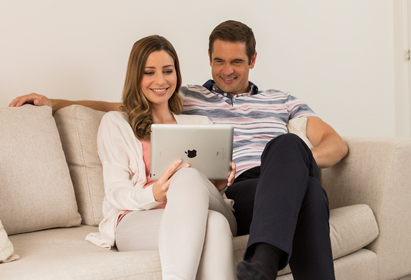 Use our handy mortgage calculator to work out your repayment amounts.

Calculate now
Register for plot alerts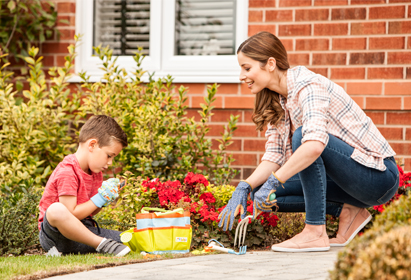 Be the first to know when new homes are available for sale.
Register now
Be first to know! Register or login now so you don't miss out on priority email alerts, exclusive offers and more!
Save your amazing homes and developments
Use our app to help find your new home
Exclusive alerts about new homes and offers
Plus, pre-reserve your new home online