Getting a fresh start should be exciting and at Miller Homes, we want to make your move seamless. That's why we are proud to introduce our Part Exchange Scheme*, an effortless way to upgrade your lifestyle and move into one of our stunning new properties.
What is the Part Exchange Scheme?
The Part Exchange Scheme* is where we essentially become the buyer of your current property. This allows you to avoid dealing with estate agents and chains, facilitating a smoother and simpler move into your new Miller Home.
With no chain, zero estate agent fees and the assurance of a fair and independent 'open market' valuation, we've cut the typical home buying stresses down to a minimum.
How Does Part Exchange Work on New Homes?
When you part exchange your home with Miller Homes, you're essentially trading your current house for a new one in one of our new build developments. If we're both happy with the price, that's what we'll pay you for your current home when you trade it in. The process is as easy as it sounds, and we've outlined it below in four simple steps:
Step 1 – Choosing Your Perfect Home
Start by browsing our selection of brand new properties on our website. Our highly-trained sales team will be able to assist you in finding your dream home and can clarify if the plot you're interested in is eligible for our Part Exchange scheme*.
We understand that choosing a home is a personal journey, and our team is committed to guiding you through it, providing all of the information you need.
Step 2 – Qualifying for Part Exchange
Once you've picked your dream home, we'll assess if your current property qualifies for Part Exchange. We'll arrange an independent valuation, ensuring transparency and a fair deal. If your property qualifies, we will confirm the price we are willing to pay. We make sure the process is transparent by providing a comprehensive Valuation Report for your reference, giving you peace of mind.
With your old property confirmed for Part Exchange, we become your buyer*, simplifying the selling process. We'll shoulder the responsibility of putting your house on the market, saving you from estate agent fees and the associated stress. We also cover the cost of your Energy Performance Certificate (where required). For our clients in Scotland, we also handle the Home Report (where required) for you.
Step 4 – Guiding You Every Step of the Way
At Miller Homes, we don't just build houses, we build relationships. Our dedicated sales team will guide you through each stage of the home buying process. From arranging paperwork to answering any queries you may have, we're here to ensure a seamless transition.
*Part Exchange is subject to availability, status and eligibility. Open to UK residents, aged 18+
Not all properties can be considered for Part Exchange. Your existing house must meet Miller Homes' Part Exchange criteria including, but not limited to, main residences only, no structural issues, non standard construction or blight, minimum remaining leasehold term of 100 years, no listed properties, compliance with all relevant regulations (including smoke and fire alarms) and availability of technical reports.
Depending on the home you choose, there may be a cap on the value of a property we can accept by way of part-exchange. Please contact our sales centre for further information on homes included in the offer and the availability of part exchange on your property.
Miller Homes are under no obligation to make an offer for your property. Any and all offers are home specific and subject to Miller Homes' standard terms and conditions as well as a satisfactory homebuyer report and any necessary inspections, further enquiries or reports.
To be considered for Part Exchange, you must disclose your intention to claim this incentive to our Development Sales Manager prior to entering into a reservation agreement with Miller Homes and paying the reservation fee in relation to that home.
Any offer made to purchase your existing property will be based upon an independent valuation arranged by Miller Homes (at the discretion of Miller Homes). You will need to provide access to our appointed agents or our representative for the purposes of valuations and inspections of your existing property.
Following valuation and inspection of your existing property, Miller Homes may make you an offer. Any Part Exchange offer is a time-limited offer and your acceptance will be required within 48 hours. If you do not accept the offer, your application for Part Exchange will be cancelled. If you accept the Part Exchange offer, you will be required to complete a new home reservation form and pay the reservation fee for your new home. An exchange deposit may also be required upon exchange of contracts.
You agree to allow reasonable access to your existing property to facilitate the resale (subject to agreed appointments) and to the erection of a "for sale" sign. You agree to cancel any existing agreements with estate agents and agree that you are responsible for any fees due to them.
A professional legal adviser is required to carry out the legal formalities of buying the home and to represent your interests. You will need to ensure your solicitor is instructed to proceed on your behalf upon acceptance of our offer.
Miller Homes will pay Home Report, Energy Performance Certificate and estate agents' fees in connection with the sale of your property, up to a maximum total payment for fees of five per cent (5%) of the valuation of your property. Home Report, Energy Performance Certificate and estate agents' fees are only paid for following instructions made by Miller Homes (you will be responsible for any fees you incur in connection with instructions you made). No reimbursement will be made for marketing fees or an Energy Performance Certificate or Home Report instructed prior to reservation. Save as expressly set out in this paragraph, you will have to cover the costs required as part of the normal selling/buying process e.g. solicitor fees, fees as part of the selling process (for water, estate charge, council tax, etc.) and any certifications (for gas and electrics or anything else). You will be responsible for any such excluded costs and invoices up to and including the day of legal completion
Your move in date for your new home is subject to build programme and completion. Full vacant possession of your existing home will be required upon legal completion. On the day of legal completion, you will not receive the keys to your new home until completion has taken place on both properties.
The Part Exchange scheme is subject to availability and may be withdrawn at any time without notice. This does not affect part exchanges which are being processed.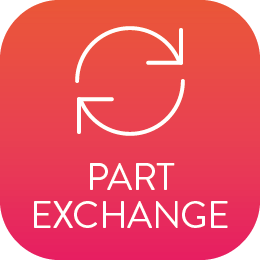 Use our mortgage calculator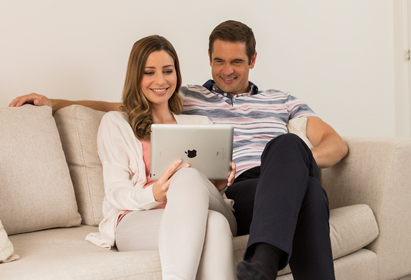 Use our handy mortgage calculator to work out your repayment amounts.

Calculate now
Register for plot alerts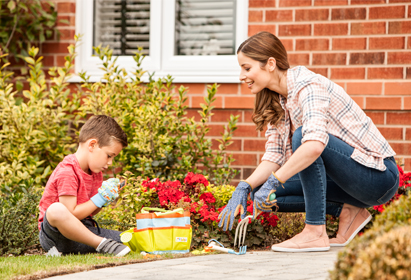 Be the first to know when new homes are available for sale.
Register now
Part Exchange FAQs
Are all properties eligible for the Part Exchange scheme?

Not all properties or plots may be eligible for the Part Exchange Scheme*. Eligibility is assessed on a case-by-case basis. Our sales team can help you determine whether your current home and your desired Miller home in our new development qualify for the scheme.
How quickly can I move into my new home with the Part Exchange scheme?

If everything goes smoothly, you could be settling into your new Miller home in as little as four weeks. However, the exact timeline can vary based on individual circumstances.
What costs does Miller Homes cover in the Part Exchange scheme?

We cover the cost of marketing your old property, including estate agent fees, Valuation Report and the Energy Performance Certificate (where required). For properties in Scotland, we also handle the Home Report (where required).
What does the independent valuation of my current home involve?

The independent valuation is conducted by a professional valuer selected by Miller Homes, who assesses your property's 'open market' value. This valuation forms the basis for the offer we make for your property. For your assurance, all our offers are supported by a detailed Valuation Report.
Are there any additional costs or hidden fees involved in the Part Exchange scheme?

Our Part Exchange Scheme* is designed to be transparent and stress-free. All costs are upfront with no hidden fees. We handle the marketing costs for your current property. However, usual costs associated with purchasing a new property still apply, such as legal fees and stamp duty.
What happens if my old home doesn't sell before the completion date?

With the Part Exchange Scheme, we become your buyer* once all legal paperwork is completed. This eliminates the worry and stress about selling your current home before moving into your new Miller home.

Get in touch today and let the Miller Homes team guide you on your journey to your new home. From the first enquiry to the moment you receive your keys, we're dedicated to making your dream home a reality.
Be first to know! Register or login now so you don't miss out on priority email alerts, exclusive offers and more!
Save your amazing homes and developments
Use our app to help find your new home
Exclusive alerts about new homes and offers
Plus, pre-reserve your new home online