Hundreds of eggs donated for annual charity drive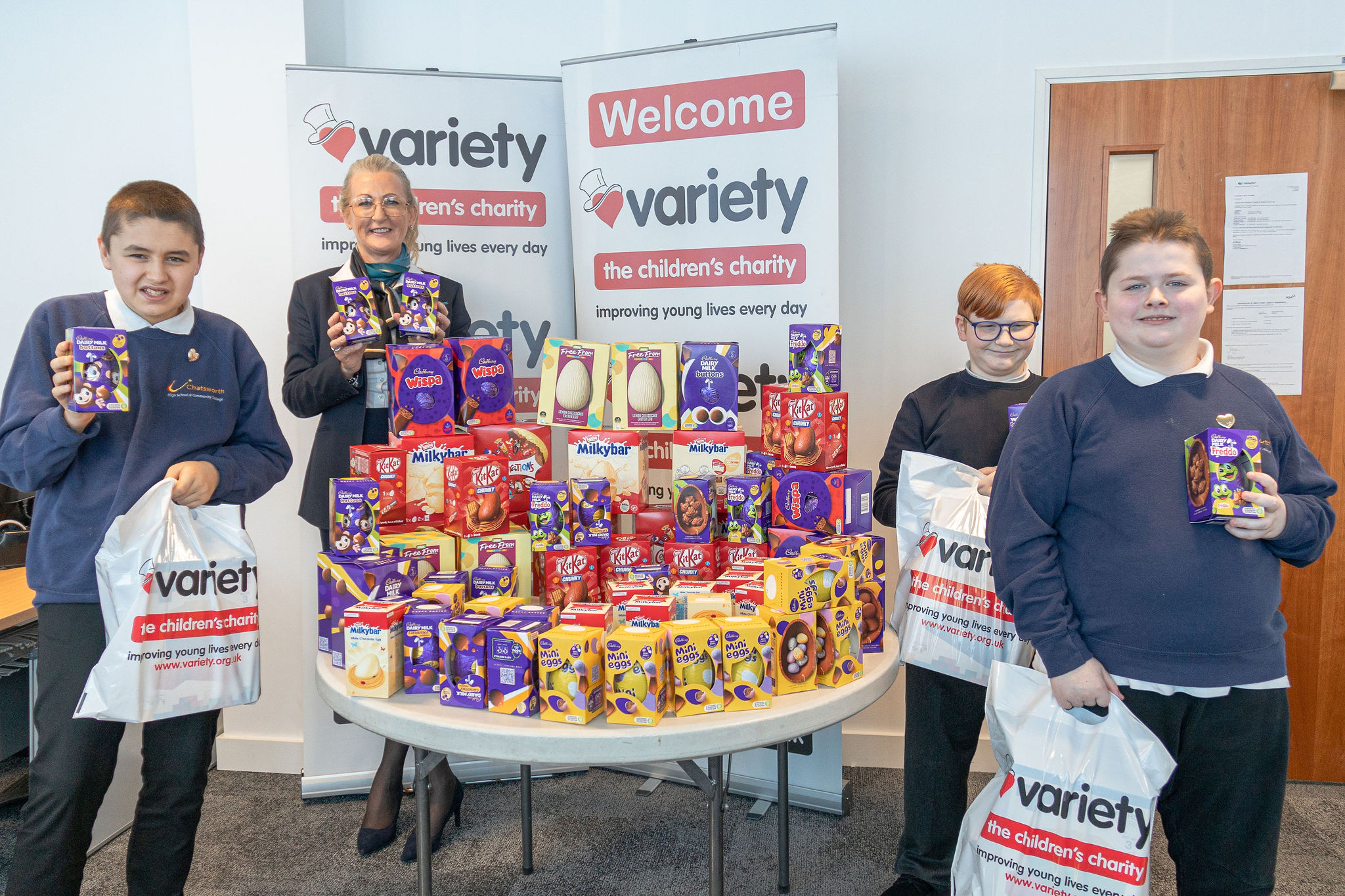 Miller Homes is today announcing the donation of over 100 Easter eggs to Variety the Children's Charity in the North West, as part of the homebuilder's ongoing commitment to support the charity every year with a drive for donations.
The eggs are a combination of both drop offs made by the local public at one of many Miller Homes sales centres across the North West, along with a contribution from the builder itself, taken to the charity in Stretford last week. Variety the Children's Charity's base is located on the same road as Miller Homes' flagship development Novus, and a stone's throw from its new Varsity Quarter development in Northenden.
Volunteers and team members from Variety the Children's Charity will now distribute the Easter eggs to vulnerable children across the North West over the easter period, including to schools and specialist groups.
Lyn Staunton, North West Development Director for Variety said: "Every year we remain so grateful for the support from Miller Homes, these Easter eggs make such a big difference to the children that our charity supports, and we're so pleased that Miller Homes have chosen to partner with us to do this amazing thing."
Clare Noakes, Sales Director for Miller Homes in the North West, adds: "This is our seventh annual Easter Egg Drive for Variety and every year we're blown away with the generosity of our customers and the locals who contribute."
Variety North West provide child-focused support, helping disabled and disadvantaged children with physical or social development. The charity works hard to ensure that needs are met, and the children can enjoy a much brighter future.
You can find out more about Miller Homes' charitable and community action by following its
Twitter
account. Or, to browse Miller Homes developments in the North West, head to its website.
Be first to know! Register or login now so you don't miss out on priority email alerts, exclusive offers and more!
Save your amazing homes and developments

Use our app to help find your new home

Exclusive alerts about new homes and offers

Plus, pre-reserve your new home online