Miller Homes Teams Up With Manchester Artist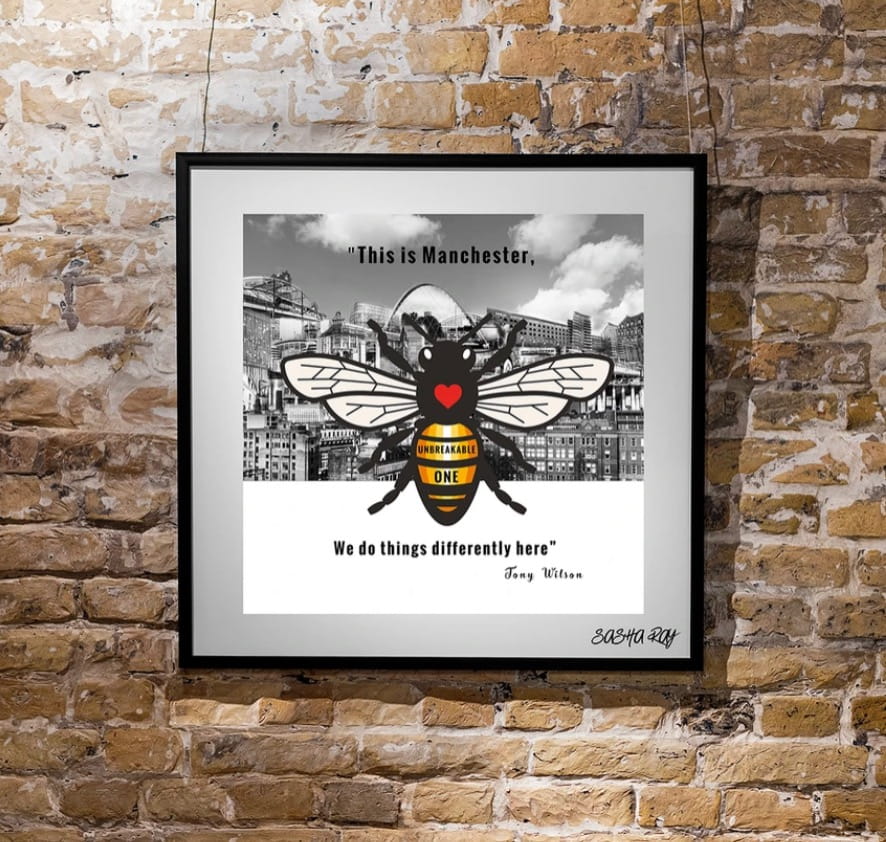 Miller Homes has announced a new partnership with Manchester artist Sasha Ray, who is based at the Hotel Brooklyn in the city centre. The homebuilder will be promoting Ray's art by giving away one print of her work to every apartment purchaser at its flagship Stretford development, Novus.
Alongside this initiative, the artist's locally-inspired pieces have featured in the Novus show apartment since its launch in January 2020.
The art that is being gifted is called the Met Bee, short for Metropolis (Manchester). The city background features over 80 individual buildings and urban scenes of Manchester that were combined by Ray to create a cityscape. The piece also features the iconic quote by Tony Wilson: "This is Manchester. We do things differently here."
Sasha Ray, a photomontage artist and oil painter, said: "It's been great to collaborate with Miller Homes again and due to our successful ongoing relationship, Novus residents can actually buy my art for a reduced rate. I would love to see more apartments filled with it!"
Clare Noakes, Sales Director for Miller Homes in the North West, says: "It's very important for us to team up with local suppliers and artists and support them wherever we can. Sasha has a great talent and we're proud to be able to share that with our customers."
The sales centre and show home apartment at Novus is now open by appointment only, 7 days a week, 10:30am until 5:30pm. It is located on Chester Road, Stretford, M32 0YA. You can find out more on the Miller Homes website. Interested house hunters are invited to pre-book appointments online or to call 0330 162 3986 to arrange over the phone.
Be first to know! Register or login now so you don't miss out on priority email alerts, exclusive offers and more!
Save your amazing homes and developments

Use our app to help find your new home

Exclusive alerts about new homes and offers

Plus, pre-reserve your new home online