Miller Homes Taking On The Hope Challenge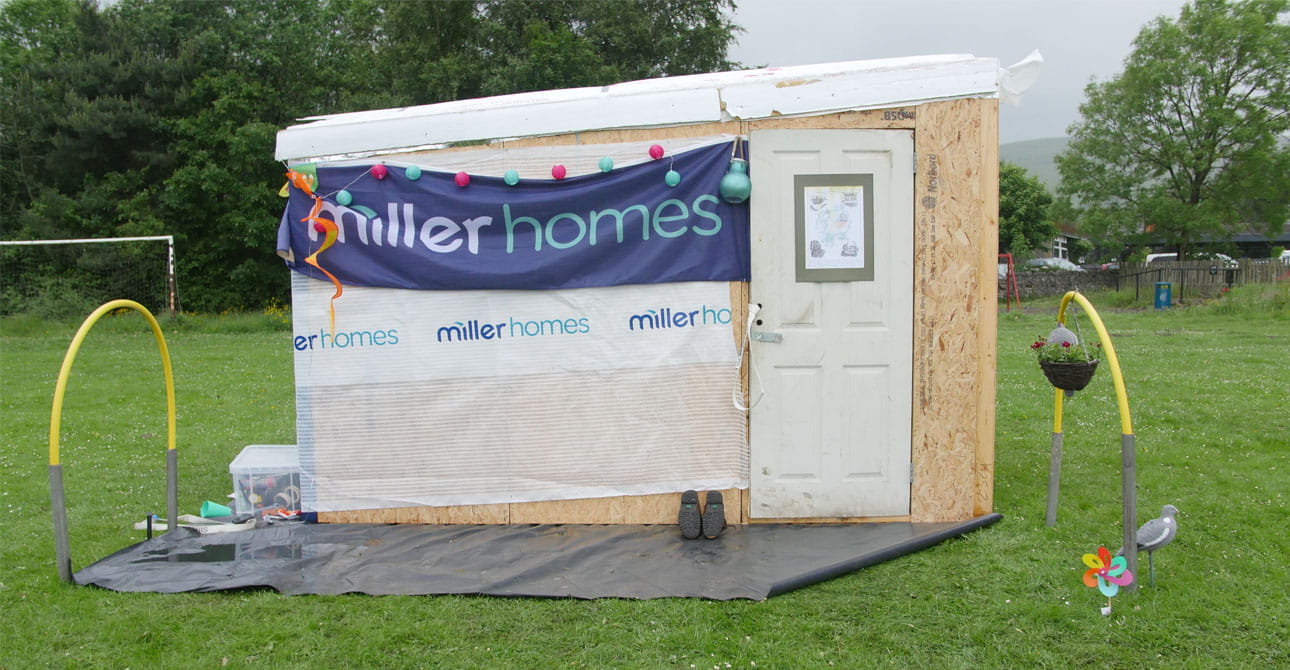 Three teams from Miller Homes will be putting their wits against one another and other companies from the housebuilding, construction and property sector when they take on Habitat for Humanity GB's Hope Challenge.
The fundraising event to support the vital work of global housing charity, Habitat for Humanity, takes place of the weekend of 28-30 June in the Peak District in Derbyshire. The teams will be tasked with undertaking four activities - fundraising, building a shelter, a trek around the Hope Valley and problem solving - with points awarded for each activity. The team with the most points at the end of the challenge will be crowned Hope Champions and secure their place on a trip overseas to help build a Habitat home.
This is the second time Miller Homes has taken part in the Hope Challenge in support of its corporate charity partner, Habitat for Humanity GB, which works to eliminate poverty housing and homelessness by giving hope to some of the most vulnerable people in the world. This not only includes providing them with a safe, decent place to call home but creating thriving communities which they can become part of.
Since 2016,
Miller Homes
has raised over £300,000 for Habitat for Humanity and built seven Habitat Homes in Malawi, with another trip involving its suppliers taking place in June.
Chris Endsor, Chief Executive of Miller Homes, said: "We are extremely proud of our association with Habitat for Humanity and the commitment of our teams to support their fantastic work never ceases to amaze me. They are keen to get involved and determined to make a difference."
Each of the teams, from Miller Homes Scotland (Drop it like its Scot), North of England (Best of Luck) and Midlands & South areas (Windy Millers), has to raise £3,000 to participate in the challenge with fundraising well under way. They also have to supply materials and construct their own shelter where they will sleep for the two nights of the challenge.
Chris added: "The Hope Challenge is a great event, which will really put skills and resilience of those involved to the test. Our North East team were winners in 2017 so expectations are high! We wish all three of the Miller Homes teams the very best of luck."
Be first to know! Register or login now so you don't miss out on priority email alerts, exclusive offers and more!
Save your amazing homes and developments

Use our app to help find your new home

Exclusive alerts about new homes and offers

Plus, pre-reserve your new home online