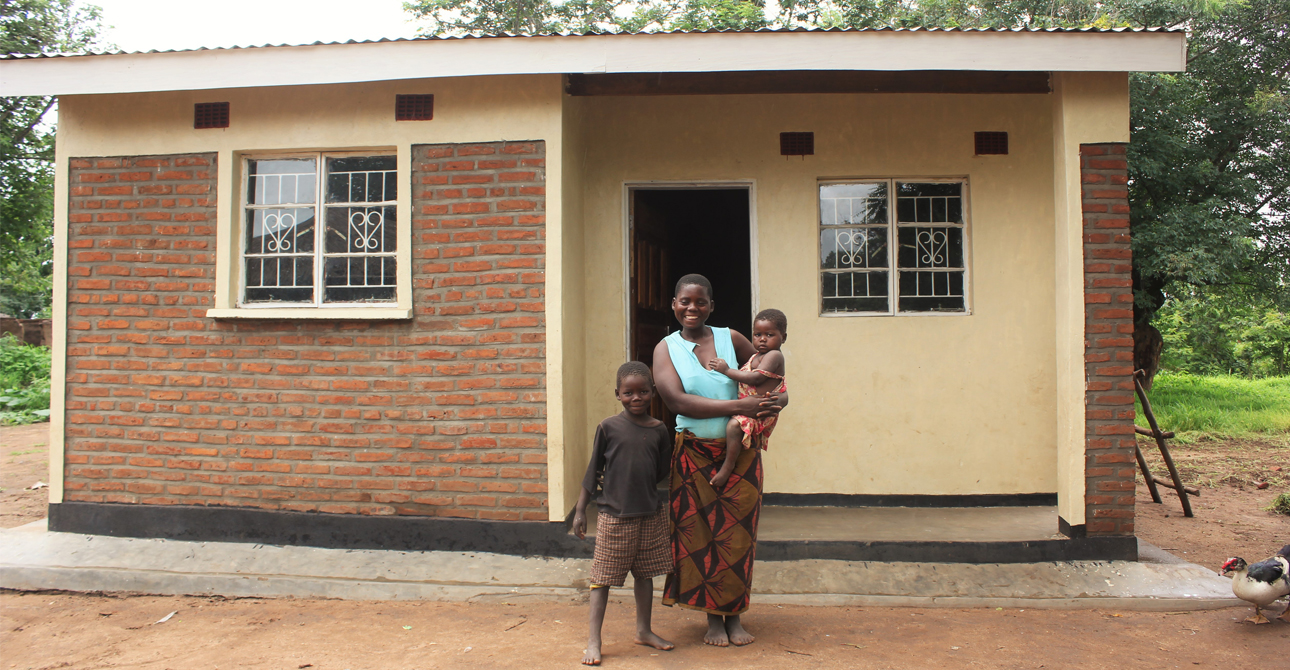 As a business which recognises the importance of home to all families, no matter where they live in the world, Miller Homes has pledged to support leading housing charity, Habitat for Humanity GB.
Habitat for Humanity is a humanitarian organisation focused on long term development, aid and poverty alleviation. Its mission is to create a safe environment by building homes and communities where families can thrive.
Since 2016, Miller Homes has supported the invaluable work carried out by Habitat for Humanity to help make a real difference to those who need it most. This has included financial assistance through fundraising events and activities organised by our teams around the country, as well using our skills, knowledge and experience to put our fundraising into action.
In September 2016, 17 members of our team, including our Chief Executive, Chris Endsor, took part in a global village trip to Malawi to build 'Habitat Homes'. In less than a week the team built four new houses, transforming the lives of families with orphans and vulnerable children by providing them with a safe, secure and happy place to call home. In April 2019, a further 18 volunteers from Miller Homes will embark on another such journey with a similar determination to make a real difference. To find out more and support their fundraising visit https://giving.habitatforhumanity.org.uk/cf/Miller-Homes-Malawi-2019.
Habitat for Humanity is a charity with close links to our industry and we are proud to support such a fantastic cause.
Further information about Habitat for Humanity can be found at habitatforhumanity.org.uk.