Miller Homes Launches New Sales Centre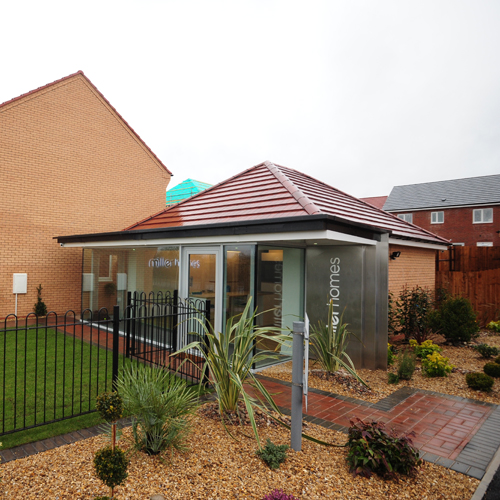 Miller Homes has launched a brand new sales centre to further differentiate its brand and enhance the quality of service to its customers.
Unveiled recently at two new Miller Homes developments in Brookfields in Sileby, Leicestershire and Lindley Park in Huddersfield, the sales centre has been designed to create a bright, modern, fresh and relaxed environment for visitors as well as providing the sales teams with a more dynamic way of demonstrating the features and benefits of buying a Miller Home.
Key features include a light, contemporary interior and use of the latest technology to provide customers with all the information they need about each development through interactive touch-screens. This includes Wi-Fi access to the Miller Homes website, online brochures, site information, choice of house-types and specification, together with information about local schools and amenities.
Chris Endsor, Chief Executive of Miller Homes, said: "We aim to ensure our customers enjoy the best possible experience throughout the entire homebuying journey and the launch of our new sales centre demonstrates our commitment to ensuring this starts from the moment they walk into one of our developments.
"Our sales centres at Brookfields and Lindley Park will now provide the benchmark for future Miller Homes developments and we look forward to rolling this out to other developments in the near future."
Be first to know! Register or login now so you don't miss out on priority email alerts, exclusive offers and more!
Save your amazing homes and developments

Use our app to help find your new home

Exclusive alerts about new homes and offers

Plus, pre-reserve your new home online