Locals Flock to Manchester Show Home Launch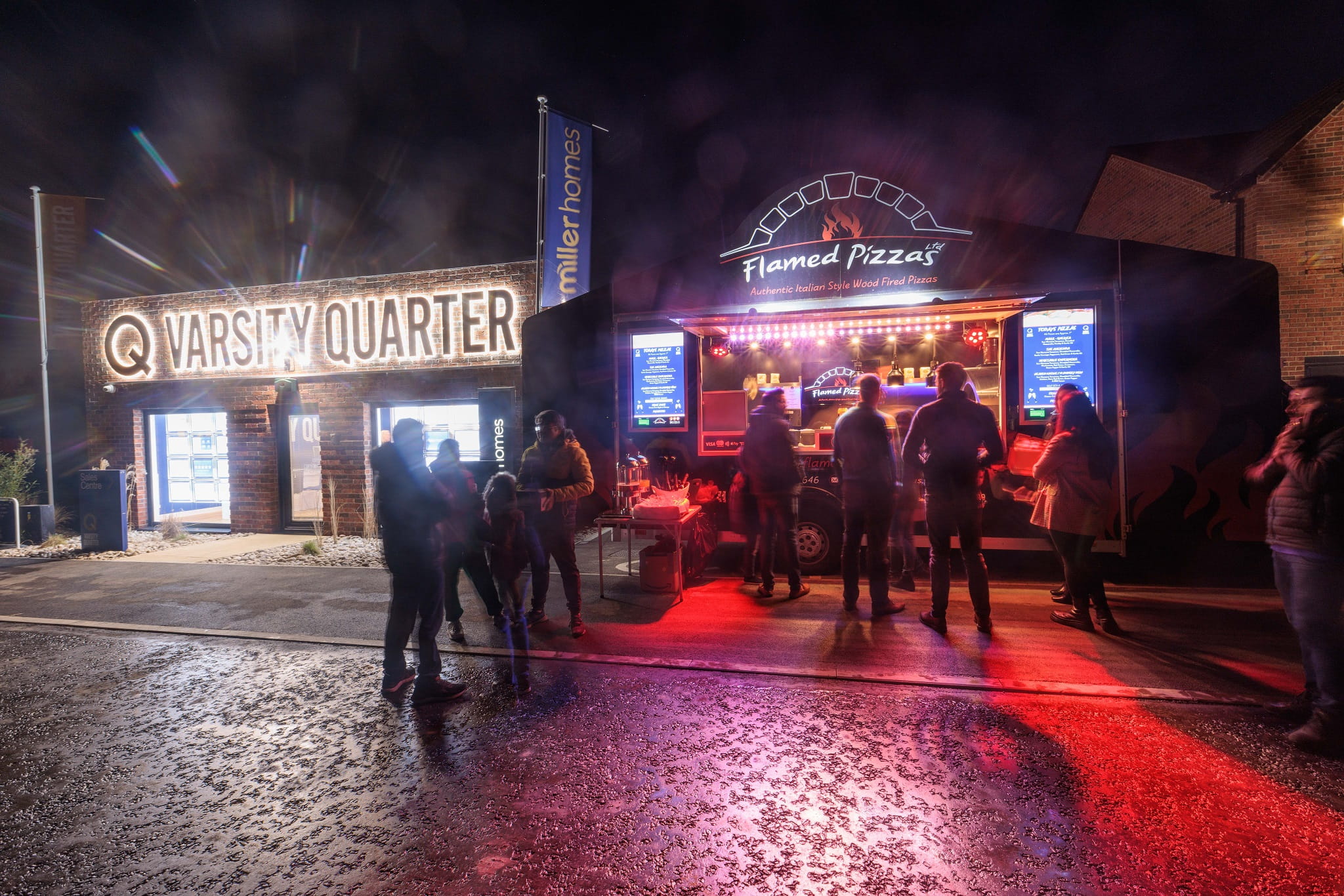 Local homebuilder, Miller Homes has proudly unveiled the Show Homes at its flagship Manchester-based development Varsity Quarter with a VIP launch to locals, purchasers and businesses.
The event, which took place on Thursday 23rd February, was well attended with nearly 100 guests. Visitors were offered tours of the three new show homes, accompanied with live music, wood-fired pizzas, cupcakes, and drinks – all of which were sourced from small local businesses.
Varsity Quarter officially opened to the public on Saturday 25th February and since then there has been a steady flow of visitors taking a look around the professionally designed interiors.
Clare Noakes, Miller Homes' Sales Director for the North West, said: "It was excellent to see the sales centre so busy on our first official launch day. There seems to be a real excitement around the development and that's definitely something we can be proud of!"
The public launch of the event was equally well attended, local house hunters were welcomed to the new show homes, with branded cupcakes and the woodfired pizzas making a second appearance.
Miller Homes' new flagship development in Northenden, Varsity Quarter, will transform the old city campus of Manchester College. The site will consist of 224, three-to-four-bedroom high quality homes, all of which are sustainably built and feature spaces for home working and flexible living.
It was found in 2023 that new homes such as these can save up to £3.1k on energy bills as opposed to older builds, according to the NHBC.
The three Varsity Quarter show homes are now open to view on Sale Road, Northenden, Manchester, M23 0DH, open 7 days a week between 10.30am and 5.30pm, and those waiting to find out more can register their interest online.
Be first to know! Register or login now so you don't miss out on priority email alerts, exclusive offers and more!
Save your amazing homes and developments

Use our app to help find your new home

Exclusive alerts about new homes and offers

Plus, pre-reserve your new home online