Largest ever donation to Teesside charity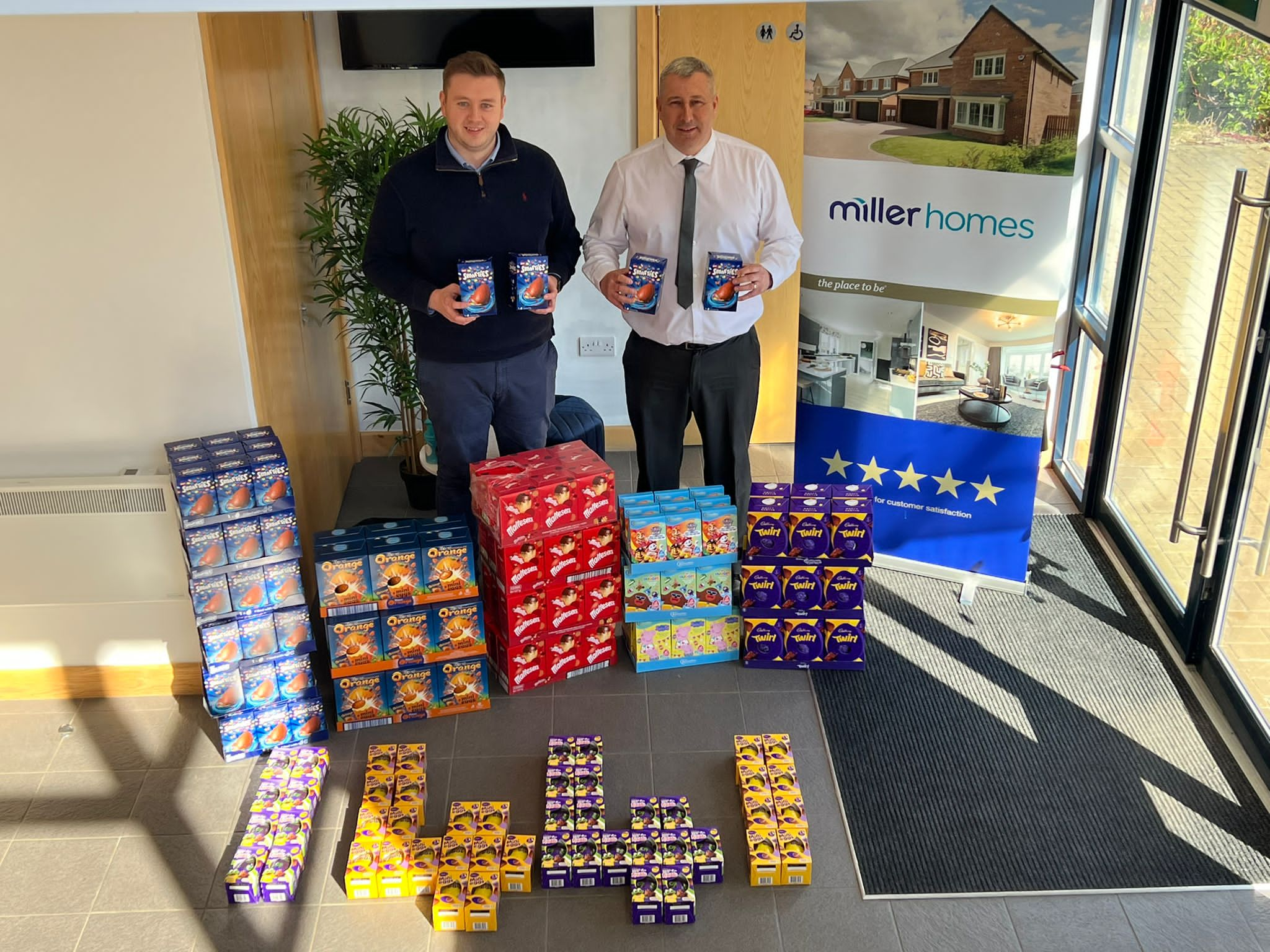 Miller Homes Teesside has donated a staggering 1,441 Easter eggs to The Teesside Family Foundation's annual appeal.
Collected through donations from its staff, residents and contractor partners, the team smashed their original target of 500 eggs and donated over half of the 2500 total gifted to the charity in 2023.
"The response to our requests for eggs has been nothing short of amazing, and we are all truly humbled by the generosity of Teesside people," said Donna Clark, Associate Sales Director, Miller Homes Teesside. "Such was the volume, that we had to arrange collection of the eggs in a van to ensure that they arrived safely at their destination – an amazing problem to have!"
The charity will now arrange for the eggs to be gifted to children at schools in some of Teesside's most deprived areas and to children in local SEN schools.
Tony Wedlake from The Teesside Family Foundation commented; "Our thanks go to the Miller Homes Teesside team, their sub-contractors, and to all the people who gave so generously. At a time when families are really struggling, it will allow us to put a smile on the faces of lots of children in our region this Easter, and we are so pleased to be able to do this thanks to the support of the local community and local businesses."
To see the other work that The Teesside Family Foundation does visit https://www.theteessidefamily.com/
For details of all developments in Teesside and the homes that are currently available, please click here.
Be first to know! Register or login now so you don't miss out on priority email alerts, exclusive offers and more!
Save your amazing homes and developments

Use our app to help find your new home

Exclusive alerts about new homes and offers

Plus, pre-reserve your new home online