Supporting teenagers on career path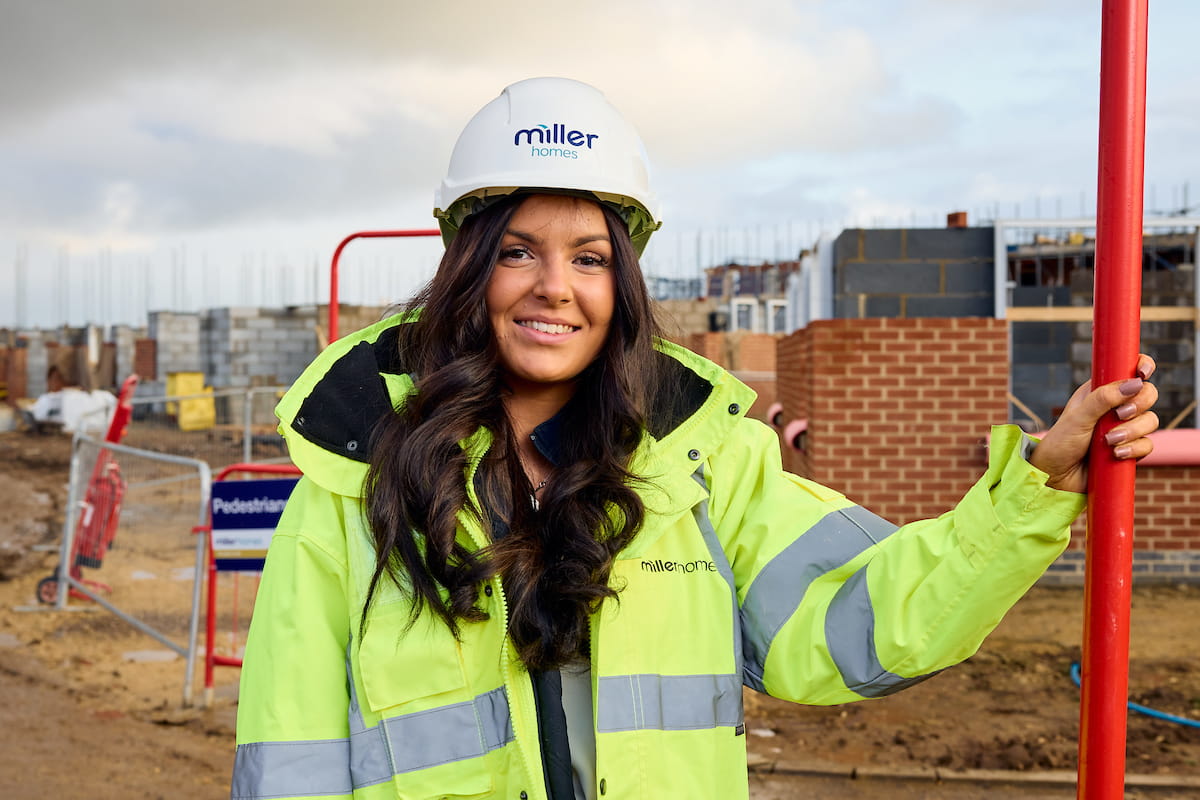 A leading housebuilder, that has developments across Teesside has pledged it's support to the next generation of housebuilding professionals.
Miller Homes has appointed Leo Umudi, 17, as Apprentice Technician and Charlotte McCluskey,18, as Land Trainee in roles that allow them to study and work with the support of the housebuilder.
"We're so pleased to be able to unlock careers in the housebuilding sector to young people and support them as they learn and train whilst working," said Mark Bayliss, Regional Managing Director, Miller Homes Teesside. "It's a very practical industry and studying whilst gaining relevant practical experience is proving very rewarding for Charlotte, Leo and the Miller Homes Teesside team."
Leo is undertaking a professional qualification at Middlesbrough College and Northern Skills alongside his practical training whilst Charlotte has embarked upon a Degree Level Apprenticeship in Estate Management BSc (Hons) at The University of Estate Management whilst working four days in the office as Land Trainee. As part of her apprenticeship, she is also studying to qualify as a member of the Royal Institution of Chartered Surveyors (RICS) specialising in land.
"There are so many diverse careers in our industry and Charlotte and Leo have made a great impression already," said Mark. "I am sure that both of them will be incredibly successful, and we wish them lots of luck as they begin their careers with Miller Homes."
Charlotte added; "I am thrilled to begin my career in housebuilding with Miller Homes, following in the footsteps of my parents who have worked in the sector for many years.
"I've grown up around the industry and knew that a career in land was perfect for me – the opportunity that Miller Homes has given me, means I get to work and learn at the same time, gaining valuable practical experience alongside my studies."
Miller Homes currently has five developments across Teesside.
Further information about those developments, current home availability and prices can be found by visiting https://www.millerhomes.co.uk/locations/north-east-of-england/teesside.aspx
Picture Caption: Charlotte McCluskey 18, joins Miller Homes Teesside as a Land Trainee
Be first to know! Register or login now so you don't miss out on priority email alerts, exclusive offers and more!
Save your amazing homes and developments

Use our app to help find your new home

Exclusive alerts about new homes and offers

Plus, pre-reserve your new home online