Random Acts of Kindness Week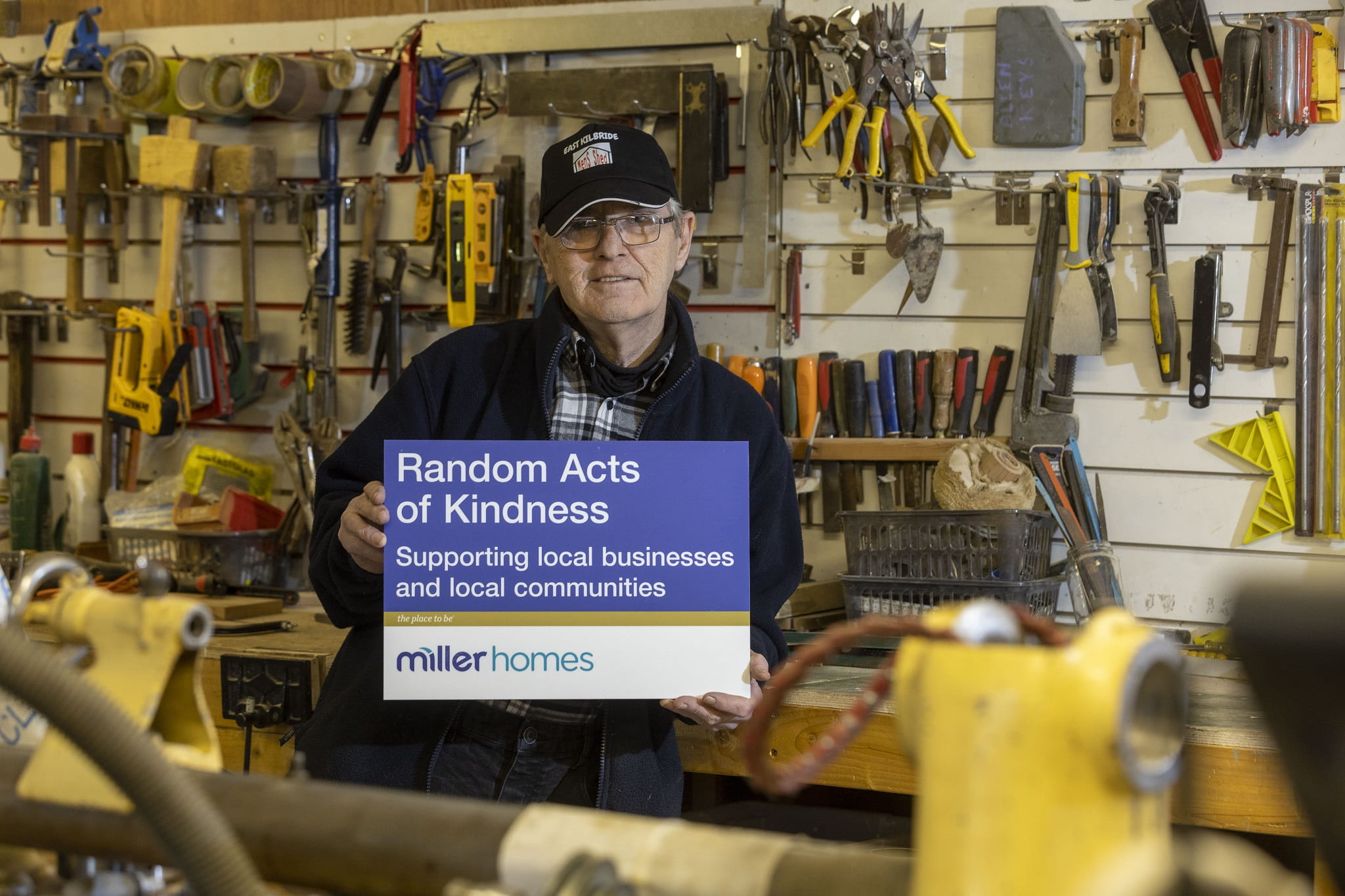 Scotland's leading homebuilder, Miller Homes, is celebrating Random Acts of Kindness Week (14-20 February) by visiting local businesses with pay-it-forward donations across the West of Scotland, including CocoChinos Coffee House in Baillieston, Glasgow.
Striving to support local and recognising the importance these services play in supporting their communities, the Miller Homes Scotland West team visited Gemma Mochrie, owner of CocoChinos Coffee House, with a £200 donation to give customers a free coffee and cake up to the value of £5.00.
Gemma was delighted to help; she said: "Miller Homes has brightened up our week, and we are looking forward to putting a smile on our customers' faces. Something as simple as a free cup of coffee can really make a big difference for people."
Louise Caldwell, Sales Director for Miller Homes Scotland West, said: "We wanted to share some positivity within our Glasgow community, and what better way to do this than during Random Acts of Kindness Week. Our Ellismuir Gardens and Ellismuir Park developments wouldn't be the same without this fantastic local business, and it has been a pleasure to support CocoChinos Coffee House with our pay-it-forward donation."
For more information on Miller Homes, visit www.millerhomes.co.uk
For more information on CocoChinos Coffee House, visit their Facebook page here.
Be first to know! Register or login now so you don't miss out on priority email alerts, exclusive offers and more!
Save your amazing homes and developments

Use our app to help find your new home

Exclusive alerts about new homes and offers

Plus, pre-reserve your new home online