Paisley site manager earns prestigious award for a third year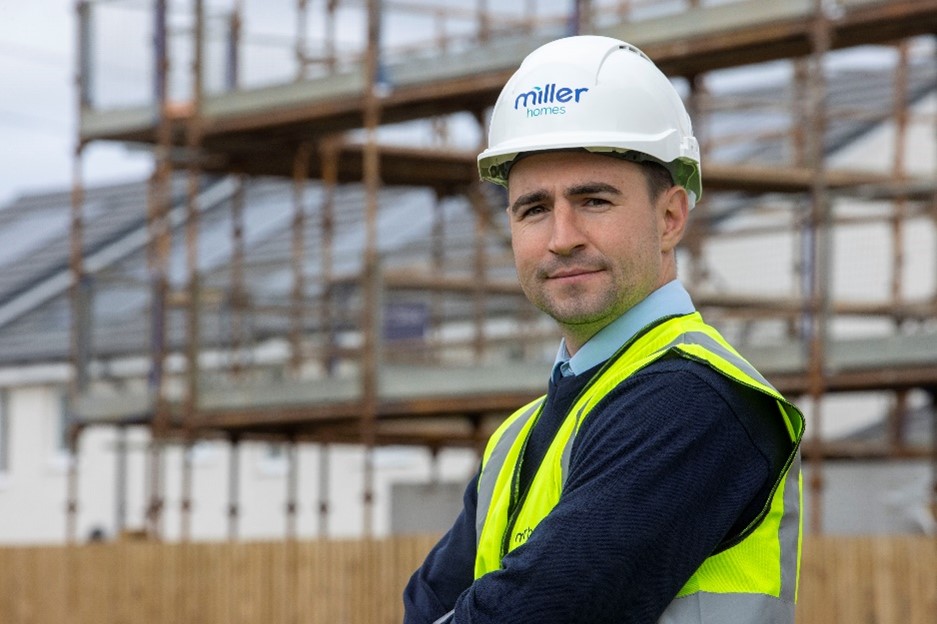 Paisley Site Manager John Mitchell, from Miller Homes' Hawkhead development, is honoured to have received a Quality Award for the third year in a row in this year's NHBC Pride in the Job Awards.
The annual awards recognise the commitment and dedication of development site managers in attaining consistently high standards in the building of new homes. They are among the most prestigious awards for site managers in the housebuilding industry, where more than 11,000 candidates from across the UK are assessed across six key areas for several months against the NHBC's stringent standards.
Miller Homes' development team in Paisley demonstrated the best practice in the field, and Site Manager John Mitchell took joy in achieving the Pride in the Job Award once again while competing against some of the best talent in the country.
John works extremely hard year on year with his team to bring quality homes of the highest standards to his local hometown of Paisley. This is the Site Manager's third Quality Award win in a row, and his talents have certainly been recognised through these prestigious awards.
John Mitchell, Site Manager at Miller Homes Hawkhead, said: "It's a real honour to have won the Quality Award for the third year in a row at this year's NHBC Pride in the Job Awards. There's been some stiff competition this year, and I'm so proud to have stood out to the judges among such strong competition from so many brilliant candidates.
"I'd like to say a huge thanks to my brilliant site team, as well as our wider team at Miller Homes and our excellent suppliers for all of their support, and of course, our wonderful residents at Hawkhead."
Greig Anderson, Regional Production Director for Miller Homes Scotland West, commented: "We're all extremely proud of John for winning this respected award for the third year in a row. It's a fantastic achievement and shines a light on John's dedication to his development. He's worked hard to ensure that our customers in Paisley enjoy homes of the highest standard, and we'd like to extend our warmest congratulations to John from everyone at Miller Homes."
Following on from the Quality Awards are the NHBC's Seal of Excellence and Regional Awards, which will be announced later in the year.
For buyers interested in the Hawkhead development, there are a selection of three, four and five-bedroom homes available. Interested buyers can find out more by visiting www.millerhomes.co.uk.
Be first to know! Register or login now so you don't miss out on priority email alerts, exclusive offers and more!
Save your amazing homes and developments

Use our app to help find your new home

Exclusive alerts about new homes and offers

Plus, pre-reserve your new home online