Thornbury community event blooms for another year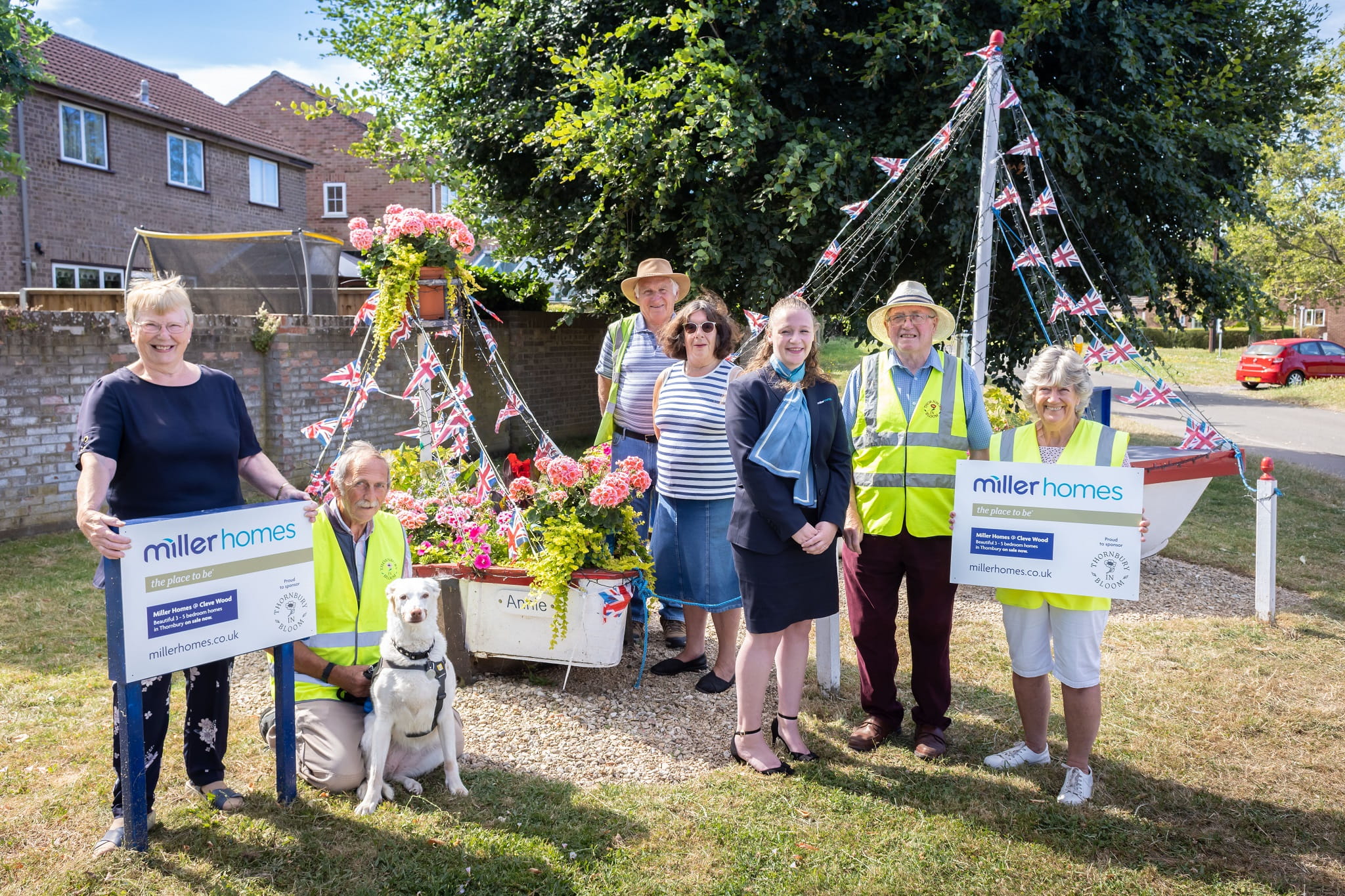 New homes builder, Miller Homes West Midlands, has become the main sponsor of an annual community event, Thornbury in Bloom, in South Gloucestershire. This is following the successful launch of its latest development, Miller Homes @ Cleve Wood, which is located in the historic market town.
The sponsorship involves supporting the event's main display, which are two disused rowing boats that have been transformed into large floral planters.
The event has green-fingered locals showcasing their design in the hope of gaining recognition in the South West In Bloom competition and ultimately, Britain In Bloom.
Sue Aitken, volunteer at Thornbury in Bloom, commented on the sponsorship:
"Thornbury in Bloom is very grateful for the substantial support from Miller Homes. As a volunteer-run organisation, fundraising and sponsorship is crucial to our existence. The aim of being in the competition is to improve our town for residents and businesses through horticulture, care for the environment and community involvement.
"With the support of Miller Homes, our volunteers have been able to create a beautiful floral display which lifts the spirits of everyone who passes by."
The repurposed rowing boats, 'Annie' and 'Betty', which Miller Homes has sponsored, are showcased in the town centre opposite the popular Anchor Inn pub, yet still not too far from their original home on the water close to Pickedmoor Lane Rhine. The new Miller Homes neighbourhood is just a short drive away on Morton Way.
For more information on Miller Homes and its developments across the West Midlands, click here.
Be first to know! Register or login now so you don't miss out on priority email alerts, exclusive offers and more!
Save your amazing homes and developments

Use our app to help find your new home

Exclusive alerts about new homes and offers

Plus, pre-reserve your new home online