Helping Santa access new homes across the East of Scotland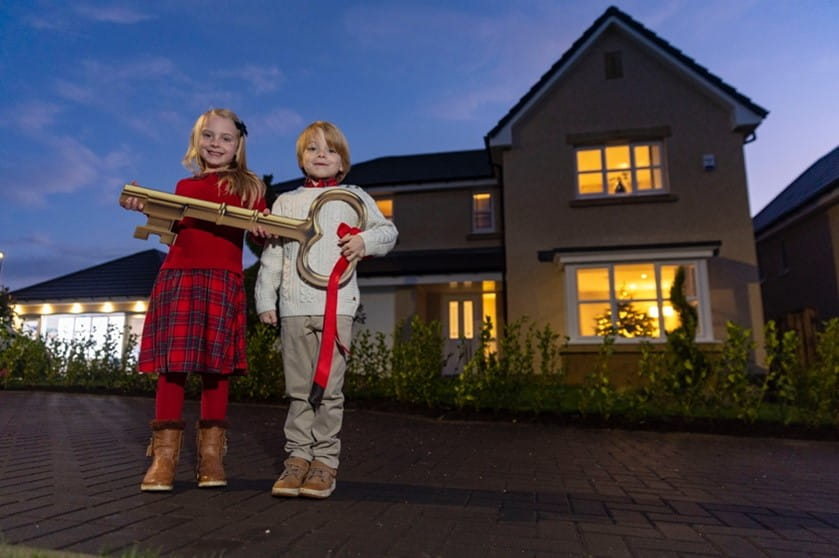 Miller Homes is dialling up the festive cheer in the East of Scotland and is giving residents living on its 14 developments in the area a magic key to help Santa access their home this Christmas Eve.
Throughout December, Miller Homes will be gifting magic keys to families moving into its developments across Edinburgh and the Lothians, Fife, Falkirk, and Perth to help Santa access the new builds without chimneys. Families already living on the developments will also receive a key to help spread some excitement and get kids excited for Christmas.
Santa's Magic Keys is a popular tradition with those living in new build homes, as these are often built without a chimney. Instead, children can leave out a magic key for Santa to pay them a visit and leave presents under their tree.
Miller Homes' Regional Sales Director, Lynsey Brown said: "We've had a busy year opening our new Scotland East developments and we can't wait for buyers to experience Christmas in their new Miller home. Now that we're getting into the festive spirit, we want to make sure every child on our developments gets a visit from Santa, so we're giving away magic keys that will ensure no home is left behind on his route."
To find out more about participating Miller Homes developments, visit:
Be first to know! Register or login now so you don't miss out on priority email alerts, exclusive offers and more!
Save your amazing homes and developments

Use our app to help find your new home

Exclusive alerts about new homes and offers

Plus, pre-reserve your new home online