Acquisition of Wallace Land Investments to Accelerate Miller Homes' Strategic Growth Plans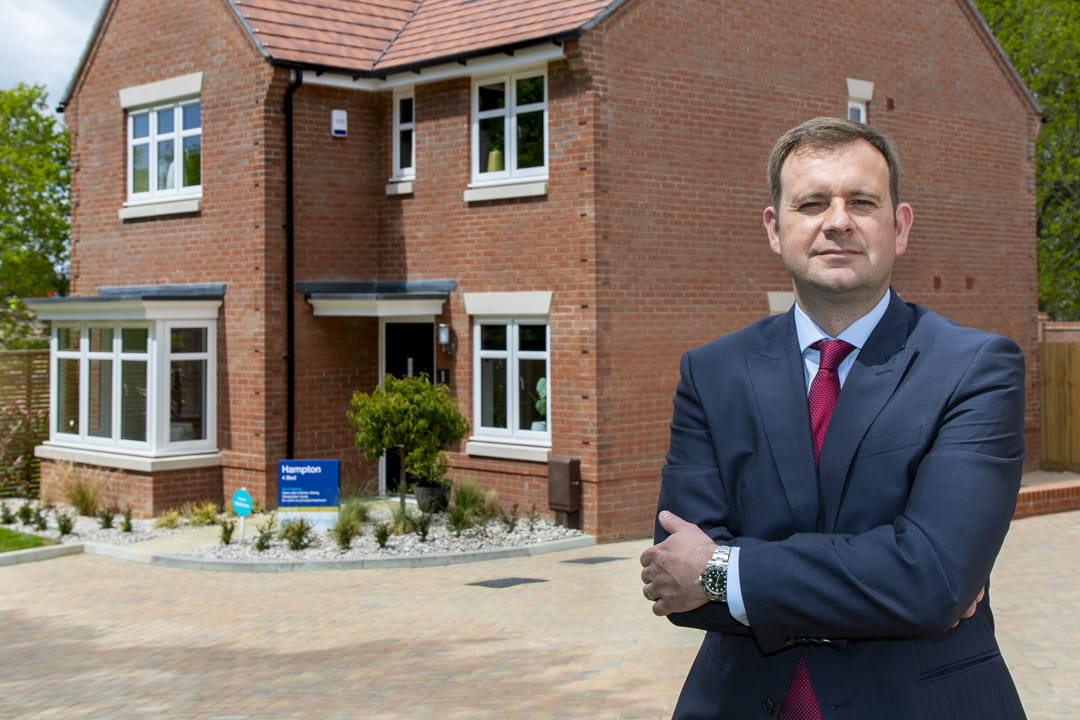 Homebuilder's strategic land portfolio increases by 50% and strategic landbank almost doubles, fuelling expansion to 5,000 homes per annum
Miller Homes (the "Group") one of the UK's leading private homebuilders, is pleased to announce it has acquired Wallace Land Investments and Management Limited ("Wallace"), a strategic land promotion company, accelerating the expansion of Miller Homes' strategic landbank and growth to deliver 5,000 homes per annum over the medium term.
Wallace was founded in 2009 in Edinburgh and over the years, the business has expanded into England with a particular focus on the North West, West Midlands and the South. The business has a strong track record in the delivery and promotion of strategic land and delivering positive outcomes for local communities.
Expansion of strategic landbank
The acquisition will increase Miller Homes' sizeable strategic landbank by adding a further 41 sites bringing the Group's total to 119 sites. The total number of plots will increase from c.20,500 plots to c.38,000 plots. The geographic distribution of Wallace's landbank is complementary to Miller Homes' strong regional presence and is split between Scotland and England. Miller Homes expects the portfolio will deliver a significant number of consented units, thereby adding significant value creation both now and in future years.
As part of the acquisition, staff from Wallace will join Miller Homes to complement the expertise of its existing specialist Strategic Land team.
Stewart Lynes, Chief Operating Officer of Miller Homes, said:
"We are delighted to be acquiring Wallace, a business we have long admired and whose land portfolio and values are highly complementary to our own. Land is the lifeblood of our business, and this acquisition almost doubles the size of our high quality strategic landbank and brings to our business a well-located landbank with strong planning prospects. We are also looking forward to welcoming our new team members from Wallace, who have a strong track record of unlocking asset value.
"This investment demonstrates our confidence in the housing market, which has remained incredibly resilient, and our commitment to the long-term value creation of our business. As we emerge from the pandemic, our strong presence in key regional locations combined with our outstanding product and customer service offering means we are well positioned to satisfy ongoing demand for high quality family homes and reach our goal of completing 5,000 homes per annum in the medium term."
Jason Wallace, Owner of Wallace, said:
"Over the past 12 years, we have created a highly successful business with a team of exceptional people and one which has been founded on delivering a truly personal service to all we work with. We have known the senior team at Miller Homes for a number of years and have great respect for the company and its reputation within the homebuilding industry. Importantly, they share our core values of delivering excellence, so we are delighted to become part of their business and are confident this is the right home for Wallace."
Be first to know! Register or login now so you don't miss out on priority email alerts, exclusive offers and more!
Save your amazing homes and developments

Use our app to help find your new home

Exclusive alerts about new homes and offers

Plus, pre-reserve your new home online