Together in Electric Dreams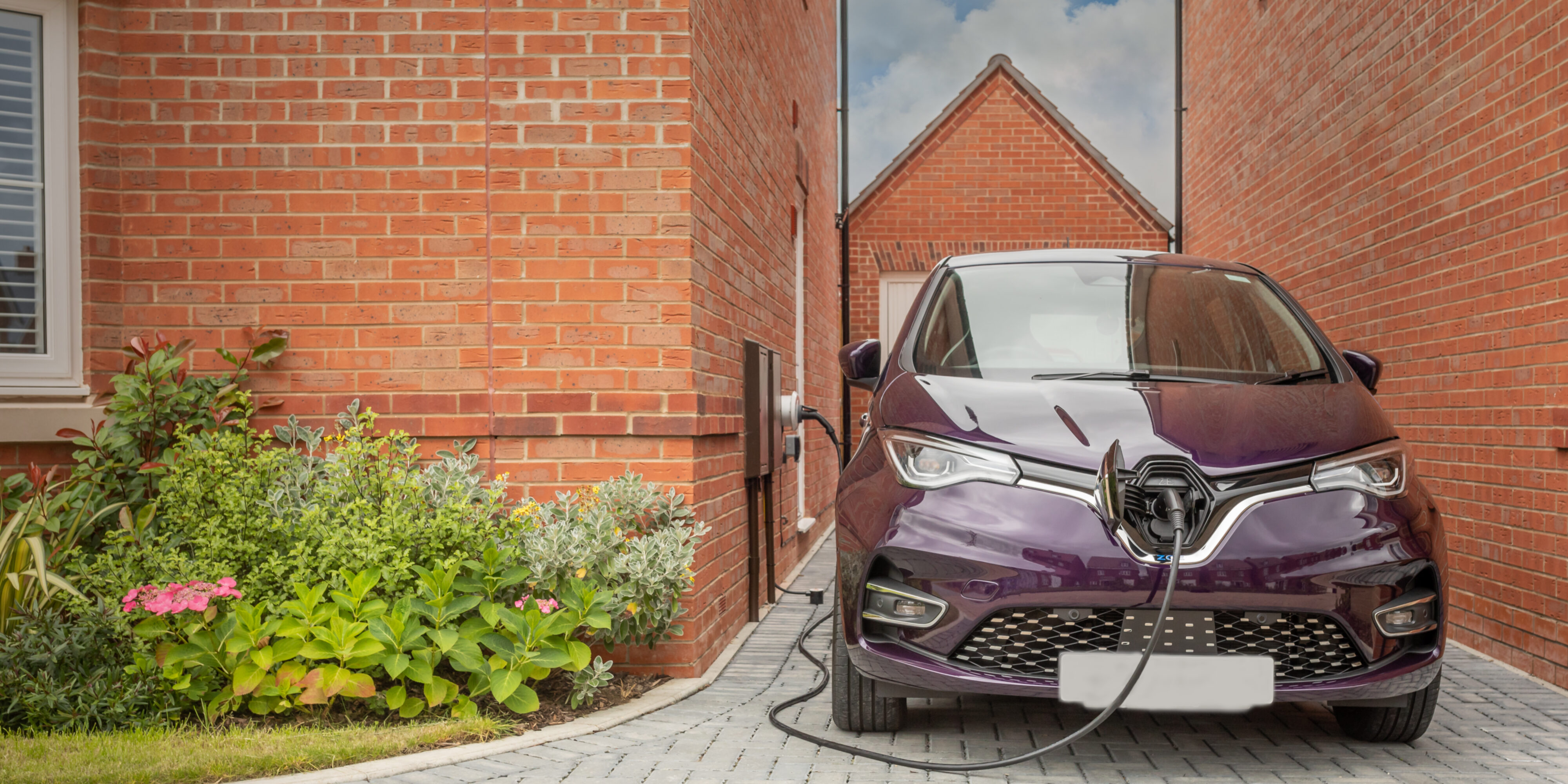 A newbuild home, with an electric car plug point and a chance to create a stylish interior, proved irresistible for one couple, who have just moved to one of Cranleigh's latest developments.
Husband-and-wife Simon and Charlotte Wakeford snapped up a three-bedroom property at Cranleigh Grange, a Miller Homes community off Elmbridge Road.
The first-time buyers secured the first plot on the development last year, swapping a one-bedroom flat in the centre of Guildford for village life and a spacious home to grow into. The couple moved themselves into the property during April, earlier than planned, to take advantage of the extra space for remote working.
Visual merchandiser Charlotte (30) said:
"This is our first owned property and we can't wait to decorate and put our own stamp on it later this year. We have already purchased new furniture, fitted wardrobes and installed plantation shutters. The private driveway, with an outside electrical socket, was a big pull – we now have an electric car to do our little bit for the environment.
"We love the layout of the house with the kitchen-diner looking out over a south-facing garden and bay window in the lounge. It's a house we can grow into over the years."
Simon, a 31-year-old business development executive who works in London, said that Cranleigh Grange was in the ideal location for the couple:
"Moving to Cranleigh means we have more space but can still keep commuting to a minimum for us both – although at the moment the extra space is really coming in handy with working remotely, it will offer the perfect balance for flexible working going forward. The village has a real sense of community, so it is a good place to start a family and we have recently got a puppy called Max, he loves exploring the local area."
Simon and Charlotte managed to secure their new Downshire-style home by putting money aside each month for the deposit and making the most of share save and bonus schemes at work.
Charlotte said:
"The whole buying process was simple and straightforward. Our plan was to buy in 2020 but the incentives got us over the line last year.
"All the Miller Homes staff we worked with have been excellent, kept us informed and updated the My Miller Home app with the latest pictures as the build progressed."
Tracey Forbes-Taylor, managing director at Miller Homes Southern welcomed the couple to Cranleigh Grange, adding that sustainability is becoming a priority for more home buyers:
"We are delighted that Simon and Charlotte are starting the next chapter of their lives here in Cranleigh, and that they have found a home that meets their current and future needs.
"All of our developments are designed to be as sustainable as possible, from our energy-efficient homes and working considerately to protect the natural environment, to newer features like electric vehicle charging points."
Miller Homes celebrates its 85th anniversary this year and was recently awarded a five-star rating once again in the Home Builders Federation (HBF) National Home Builders Federation's New Home Customer Satisfaction Survey.
For more details on Miller Homes' developments in the South East, including Cranleigh Grange, visit www.millerhomes.co.u/southern or call 03301 349 089.
Be first to know! Register or login now so you don't miss out on priority email alerts, exclusive offers and more!
Save your amazing homes and developments

Use our app to help find your new home

Exclusive alerts about new homes and offers

Plus, pre-reserve your new home online