Miller Homes Raises Over £500k For Those in Need Around the World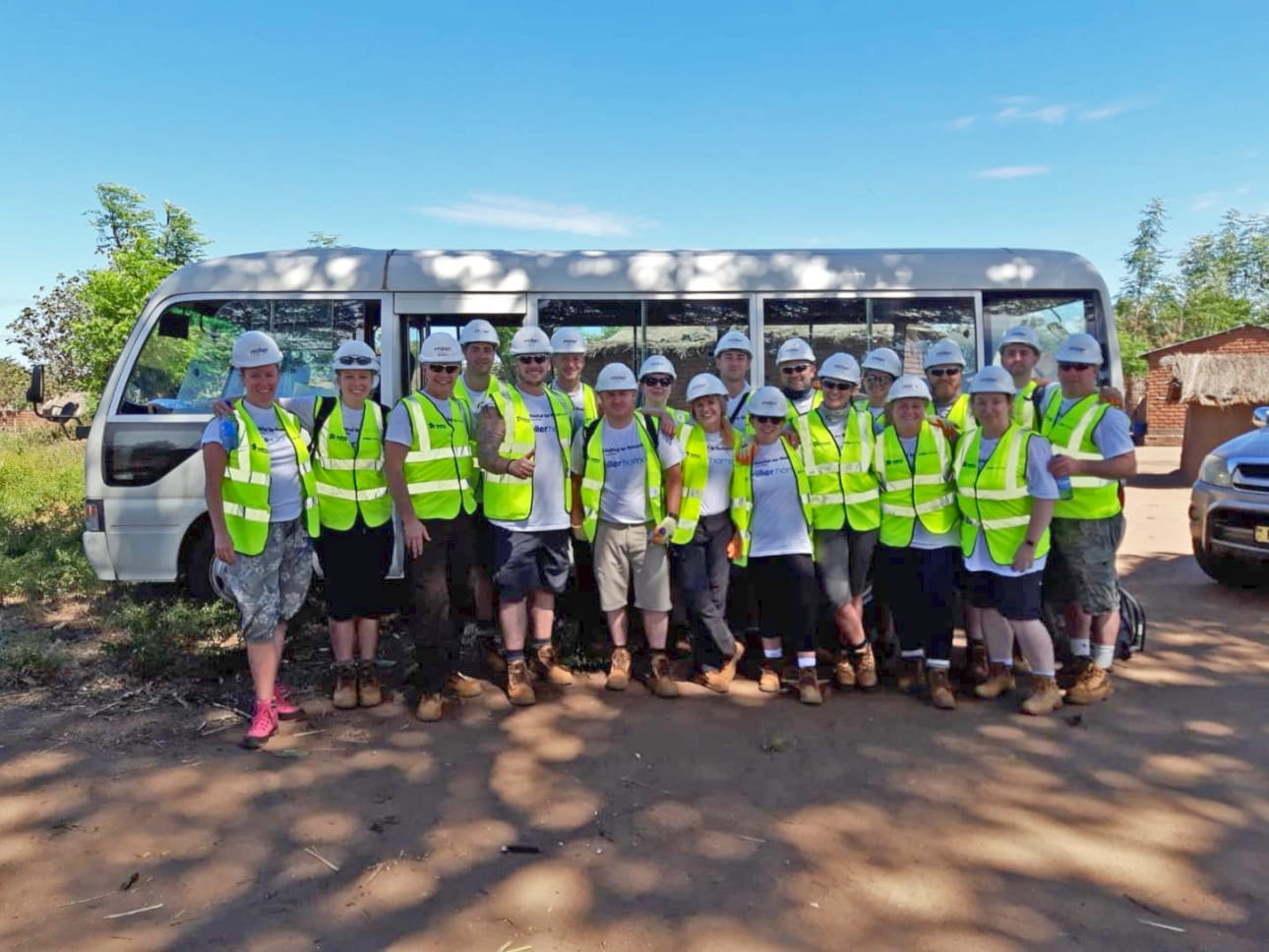 Leading national homebuilder, Miller Homes, has raised over half a million pounds for people living in poverty worldwide in support of its corporate charity partner, Habitat for Humanity Great Britain.
Over the past three years, teams of volunteers from Miller Homes' staff and members of its supply chain have raised money and put their fundraising into action to help transform the lives of some of the most vulnerable people in the world.
The partnership has seen Miller Homes teams help to build a total of 10 'Habitat homes' for orphans and vulnerable children in Malawi through participation in three Global Village Trips.
During the Global Village Trips, which were organised by Habitat for Humanity, as well as physically constructing the homes, the volunteers immersed themselves in the local culture, engaging with the community and working alongside the families and children who would be occupying the much-needed 'Habitat homes'.
In addition to their activity in Malawi, Miller Homes staff in all its locations across the UK have taken part in a series of fundraising events including sponsored marathons, bike-a-thons, charity balls, quiz nights, golf days and bake sales in a bid to help raise important funds.
Miller Homes chief executive, Chris Endsor, has taken part in two Habitat for Humanity Global Village Trips. He said: "Habitat for Humanity has close links to our industry and is a very special cause for everyone at Miller Homes. It's a fantastic charity which undertakes some truly incredible work improving the lives of so many of the world's most poverty-stricken people by providing them with a safe place to call home. Both myself and our volunteers are lucky enough to have witnessed first-hand how the security of a home is life-changing and gives those we have helped hope for a better future.
"I'm very proud of each and every member of the Miller Homes team and our wider supplier network for all their efforts in supporting Habitat for Humanity. Through their hard work and determination, they have helped to make a real difference to so many people in need."
Habitat for Humanity works with established partners across more than 70 countries worldwide, providing support to some of the world's poorest and most vulnerable people by building homes and communities where they can thrive.
Be first to know! Register or login now so you don't miss out on priority email alerts, exclusive offers and more!
Save your amazing homes and developments

Use our app to help find your new home

Exclusive alerts about new homes and offers

Plus, pre-reserve your new home online