From Buyer To Adviser With Miller Homes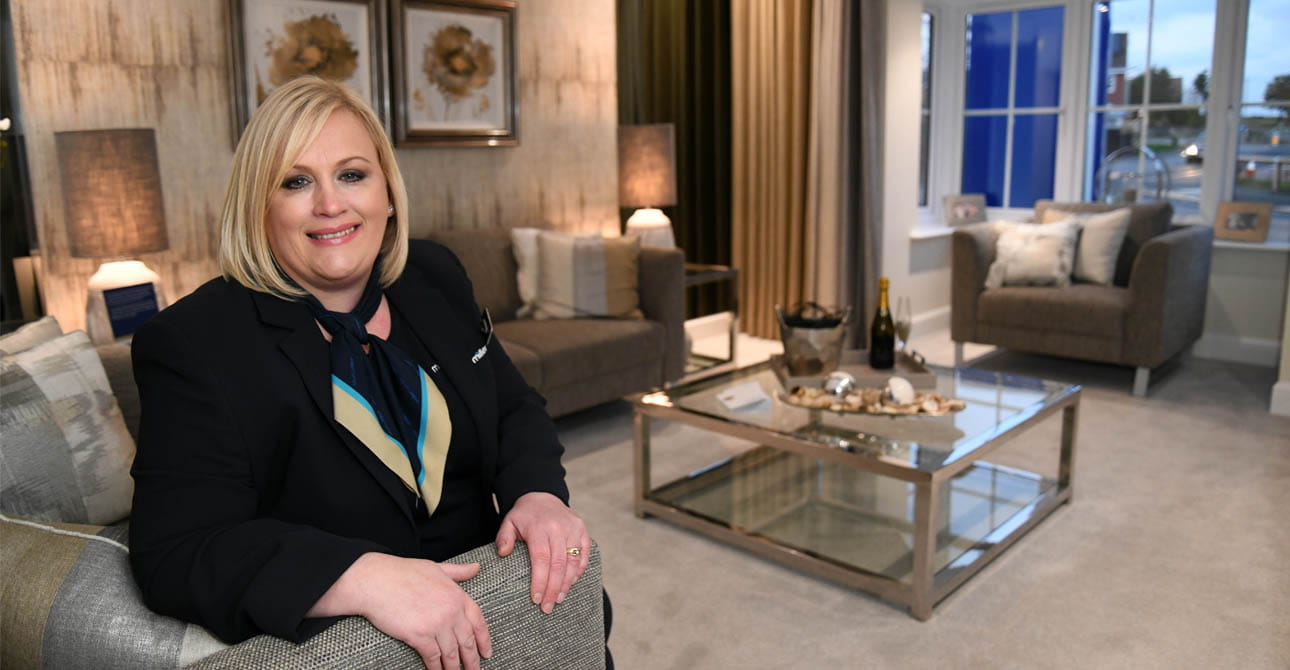 Julie Welsh was looking for her dream home and in the process happened to find her dream job too.
The 48-year-old moved into her Miller home in Blyth in May 2016 and loved everything about her home buying experience. So impressed, Julie's mum, son and two brothers followed in her footsteps and made reservations at developments across the North East.
Whilst joining one of her brothers for his home demonstration Julie found out Miller Homes was recruiting. Ready for a career change, she was quick to apply and it was good news.
Taking the leap from a management position, she joined Miller Homes North East as a trainee development sales manager and hasn't looked back.
Julie's introduction included a structured training and development programme known as The Miller Homes Sales Pathway, as well as on-the-job learning. All new development sales managers receive a three day training programme as part of their induction, which covers customer service standards, compliance with relevant legislation, familiarisation of the group's CRM systems and selling techniques. This is supported by a mystery shopping programme to ensure high standards are maintained while highlighting any areas for development.
After successfully completing her training in six months, Julie was promoted to development sales manager and given her first development, Shoreland Park in Northumberland.
"I have my dream home and dream job - what more could I want?" Julie said. "I've always been obsessed with showhomes and love new houses.
"It's amazing being part of this milestone moment in people's lives, helping them find their dream home. Having experienced both sides going from customer to adviser I've felt the same feelings and lived the same moments. My clients aren't customers, they're like extended members of my family."
"Miller Homes is a great company to work for. I feel supported and inspired to go above and beyond for clients. Training opportunities are regularly available too so we are always learning and improving."
Every job has a best moment, and for Julie it's clear: "Move in days are the best part of the job without a doubt; there's nothing more rewarding than handing over the keys to excited clients who can't wait to make their house a home."
"If I hadn't bought my Miller home I would never have found my dream job, and I can't imagine doing anything other than this!"
Be first to know! Register or login now so you don't miss out on priority email alerts, exclusive offers and more!
Save your amazing homes and developments

Use our app to help find your new home

Exclusive alerts about new homes and offers

Plus, pre-reserve your new home online