Miller Homes Named Scotland Large Management Team Of The Year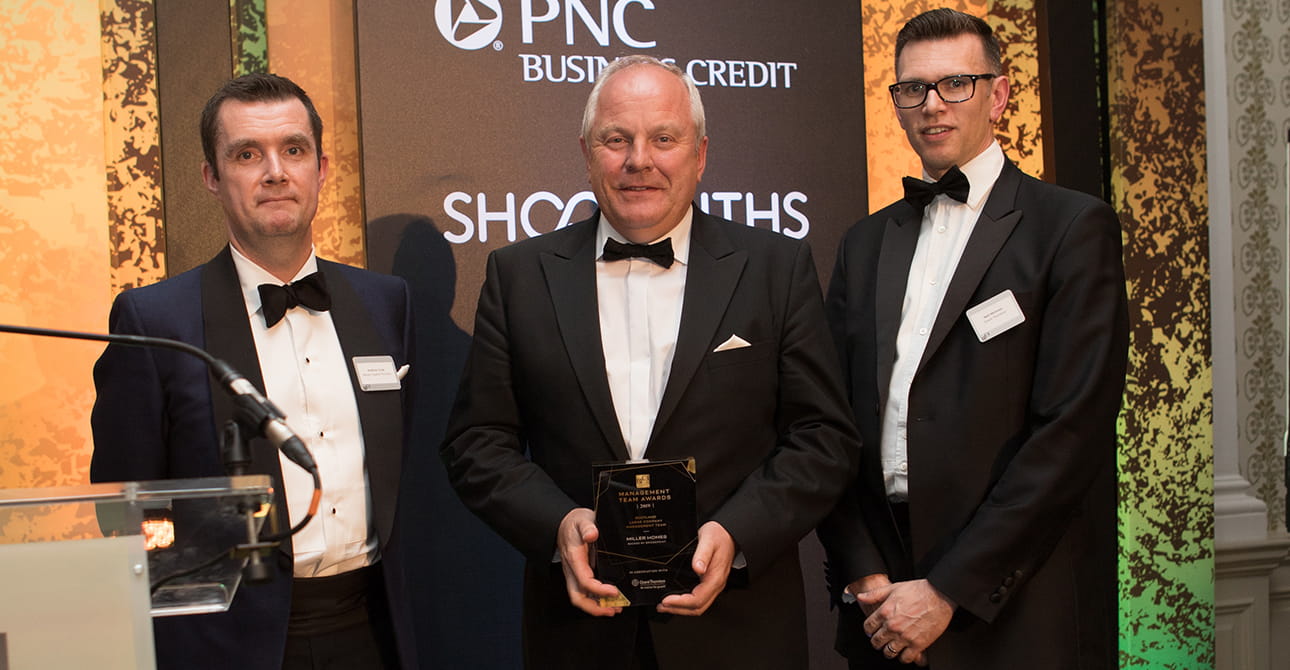 Miller Homes has been named Scotland Large Management Team of the Year at the BVCA Awards.
The awards, organised by the British Private Equity and Venture Capital Association, recognise the best businesses in the UK which are backed by private finance and their important contribution to the economy and society.
With hundreds of companies being nominated, Miller Homes received special recognition from the judges for its strong performance within the housebuilding sector in recent years and the organic growth and expansion of the business with the support of Bridgepoint. Miller Homes was also recognised for the emphasis placed on establishing great relationships with staff and subcontractors.
Following this success Miller Homes will now go forward to the UK national final, with the winner announced at the end of November.
Be first to know! Register or login now so you don't miss out on priority email alerts, exclusive offers and more!
Save your amazing homes and developments

Use our app to help find your new home

Exclusive alerts about new homes and offers

Plus, pre-reserve your new home online