Miller Homes Wins MBO of the Year at Deals and Dealmakers Awards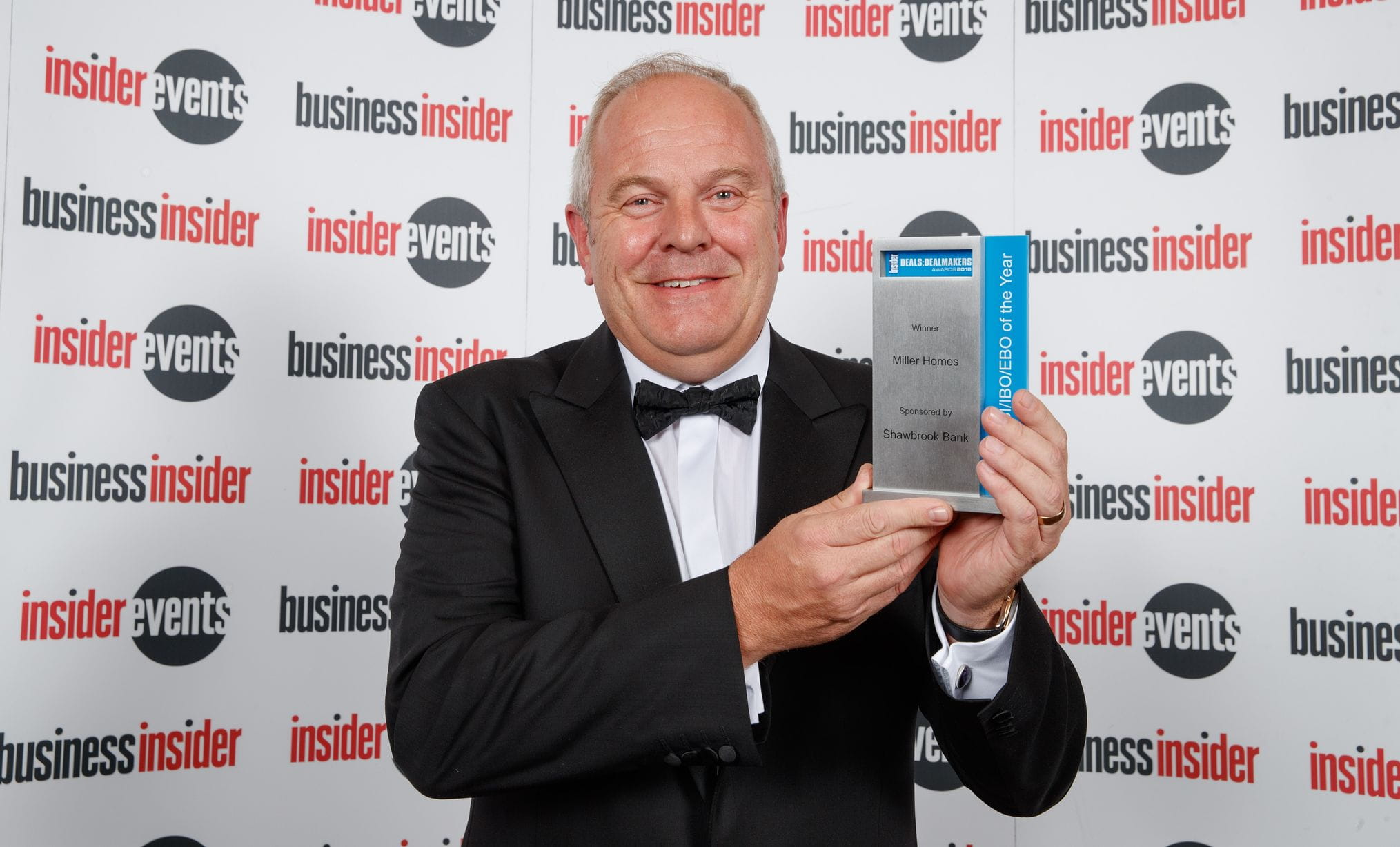 Miller Homes has won the MBO of the Year at the Scottish Business Insider Deals & Dealmakers Awards.
The awards, which took place at the Hilton Hotel in Glasgow, acknowledge and reward excellence in corporate finance transactions during 2017/18. Miller Homes received the award in recognition of the management team's role in successfully selling the business and attracting a blue chip private equity sponsor in Bridgepoint.
The judges described Miller Homes as "a clear winner in the category" for the size and complexity of the deal, which was the largest in the housebuilding sector for over 10 years, and for raising long term capital for its future growth via an innovative approach which was funded from the bond markets.
Chris Endsor, Chief Executive of Miller Homes, said: "We are delighted to receive this recognition, which is testament to the strength of our business and the excellent team we have in place. With their expertise and new shareholders who are fully committed to our growth strategy, we look forward to the future with great confidence."
Miller Homes' primary focus is on building high quality family homes in its established regional markets outside London and the South East of England. In 2017, Miller Homes completed 2,775 homes with plans to upscale to 4,000 homes per annum in the medium term.
Be first to know! Register or login now so you don't miss out on priority email alerts, exclusive offers and more!
Save your favourite homes and developments

Use our app to help find your new home

Plus, Reserve your new home online