MH Full Year Results for the Year to 31 December 2017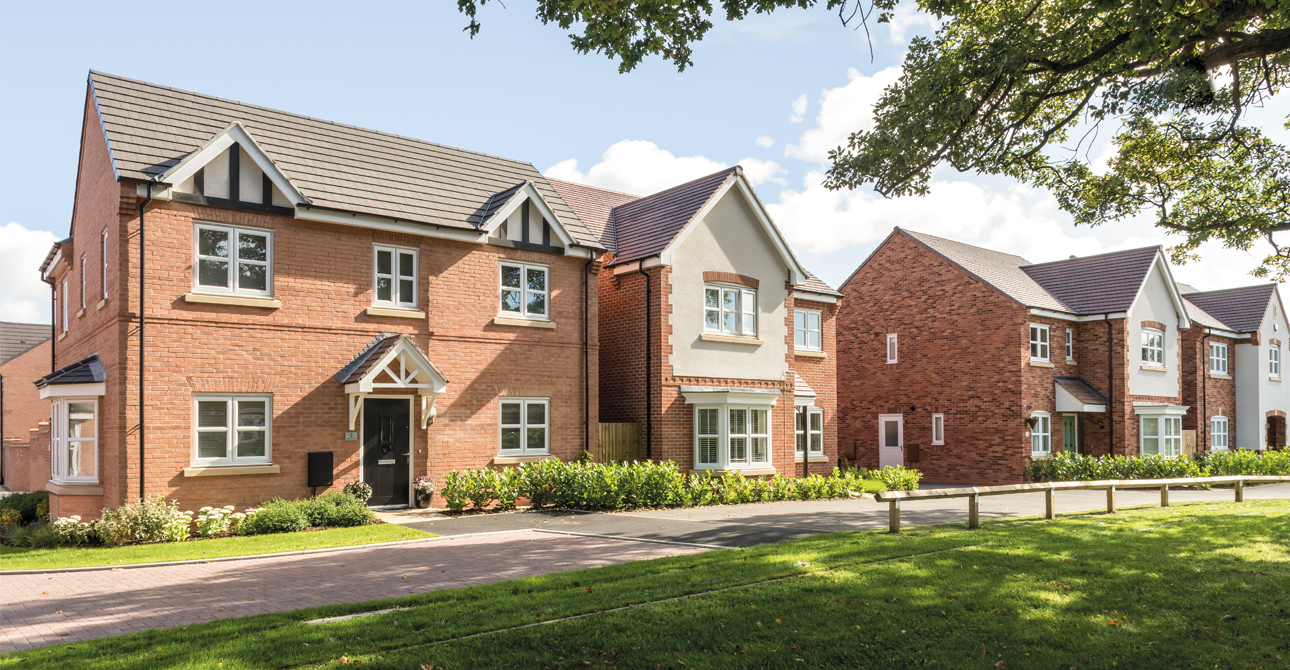 Consistently strong performance and positioned for future growth
Financial highlights 2017: Record trading performance
26% increase in operating profit to £130.1m (2016: £103.0m)
19% increase in revenue to £675m (2016: £565m) driven by a 13% increase in core completions to 2,698 units (2016: 2,380 units)
4% increase in average selling price (ASP) to £239,000 (2016: £231,000)
110 basis point improvement in operating margin to 19.3% (2016: 18.2%)
9% increase in return on capital employed (ROCE)

[1]

to 33.0% (2016: 30.3%)
2018 forward sales at record levels and 39% ahead of last year
Increased and disciplined land investment
5% increase in consented landbank to 13,738 plots (2016: 13,062 plots)
Land investment of £182m (2016: £178m) which is a 10 year high
Organic growth strategy delivered
The Group remains on track to deliver its existing strategic target of 4,000 units in our current regional markets
New West Midlands region launched in 2017 enables growth to 4,000 units to be organic
Clear visibility of medium term operating margin target of 20%
Growth plans underpinned by new capital structure, with over £100m of cash at year end
Corporate structure
Miller Homes acquired by private equity group, Bridgepoint for over £650m from GSO Capital Partners in October 2017
Long term capital structure in place to support investment plans
John White appointed Non-Executive Chairman of new holding company
Macro environment
Key factors remain supportive of UK housing market: low interest rates; improving mortgage availability, high employment and strong underlying demand.
Chris Endsor, Chief Executive, said:
'2017 was an excellent year for Miller Homes with record profits being delivered despite a high level of corporate activity. Significant progress was made towards our strategic target of upscaling volumes to 4,000 homes over the medium term with the launch of a new operating business in the West Midlands.
We are delighted that during the year we were acquired by the private equity group, Bridgepoint who are committed to support us in our organic growth strategy. We delivered another record trading performance with operating profit increasing by 26% to £130m, our sixth consecutive year of double digit profit growth and achieved 5 star status in the HBF National New Home Customer Satisfaction Survey for the sixth time in the last seven years.
We entered 2018 with record forward sales and trading thus far in 2018 has continued to be strong. With over £100m of cash at the beginning of the year and allied to the significant cash generation ability of the business, we have plans to continue to invest significantly in new land opportunities underpinned by confidence in our regional markets.'
Chief Executive's Review
Overview
2017 was the sixth consecutive year of growth for Miller Homes. Over this period, volumes have increased by 83% which combined with investment in higher margin new land has led to a 10 fold increase in operating profit to £130m. This performance has been founded on a rigorous approach to land selection and also a belief in the resilience and opportunities which exist in our regional markets. Notwithstanding the growth achieved to date, the Group has the operational capacity and financial firepower to grow volumes by a further 50% to 4,000 units.
Our new capital structure reflects a significant equity injection from our new shareholder, Bridgepoint, as well as a long term corporate bond which does not mature until 2023. I am also delighted that John White has joined as the Chairman of our holding company. John has unrivalled experience in the housing industry and his expertise will help us deliver the next exciting phase of the development of Miller Homes.
Over the previous 5 years under our previous shareholders, led by GSO Capital Partners, the business has grown significantly and I am equally confident that this will continue to be the case with Bridgepoint, as we seek to deliver our organic growth strategy. The acquisition by Bridgepoint and our new capital structure, provide the platform for measured and sustainable growth as we look to upscale volumes to 4,000 units over the medium term.
Market conditions
Favourable market conditions were experienced throughout the year and across all three operating divisions, with sales rates and pricing unaffected by both the unexpected UK General Election and continuing negotiations on the UK's decision to leave the EU. Mortgage lending continues to be available at historically low rates and we have yet to experience any impact following the change to base rates in November 2017. Government support continued in the form of additional funding for Help to Buy, further planning reforms and financial assistance for developments with greater infrastructure requirements.
Financial results
Revenue was 19% ahead of 2016 at £675m (2016: £565m). This reflected an increase in new home revenues to £645m (2016: £549m) with other revenues higher at £30m (2016: £16m). The 17% growth in revenues from new home sales reflected a combination of a 13% increase in core completions to 2,698 units (2016: 2,380 units) and a 4% increase in average selling price (ASP) to £239,000 (2016: £231,000). A further 77 units (2016: 40) were delivered in joint venture taking the total number of completions to 2,775 (2016: 2,420).
Higher sales rates resulted in completions of private units rising to 2,184 (2016: 2,032). Private sales rates improved by 4% to 0.70 per site/week (2016: 0.67) and boosted not only 2017 completions but also 2018 forward sales, with forward private volumes 24% ahead of last year. The increase in affordable unit completions to 514 (2016: 348) reflected a greater proportion of affordable units from more recently acquired sites.
The increase in ASP to £239,000 (2016: £231,000) was achieved despite an increase in the proportion of affordable homes to 19% (2016: 15%) of core completions and a 9% reduction in the affordable ASP. The reduction in affordable ASP reflected the mix of completions year on year, with 2016 containing a higher percentage of higher value units from the Southern region. The private ASP increased by 8% to £270,000 (2016: £251,000) which reflected the location of new sites and to a lesser extent house price inflation.
Gross profit increased by 20% to £170.8m (2016: £142.8m) with gross margin remaining at a record 25.3% (2016: 25.3%).
The significant increase in gross profit combined with a modest fall in administrative expenses has resulted in a 26% increase in operating profit to £130.1m (2016: £103.0m). Operating margin has increased to 19.3% (2016: 18.2%). Profit before tax for the year increased by 22% to £109.3m (2016: £89.3m).
Land: Investment for future growth
We continued to invest strongly in land with additions amounting to £182m in 2017 (2016: £178m). Together with planning consents being achieved for a number of controlled sites, this resulted in our consented land bank increasing to 13,738 plots (2016: 13,062 plots), which represents just over 5 years' supply. The consented landbank includes 8,364 owned plots and a further 5,374 controlled plots. Importantly, all of the owned landbank with detailed planning consent is being developed as we look to play our part in increasing volumes to meet the country's well publicised shortfall in housing.
Current trading and outlook
We entered the year with our 2018 forward sales being 39% ahead of last year and have continued to experience a strong sales market in 2018. We will continue to monitor any impact on the business arising from the decision to leave the EU whilst noting that against a backdrop of unexpected EU Referendum and 2017 General Election results that the new homes sector in our regional markets continues to demonstrate resilience.
CEO's message to the Miller team
I am proud to lead a business which at its very heart is the objective to attract and retain the best people. To have delivered the sale of the business to a new financial sponsor in Bridgepoint, whilst continuing to deliver and improve upon our key financial and operational metrics is testimony to the quality of our people, their loyalty and enthusiasm in working for Miller Homes. I would like to thank everyone for their valued contribution in 2017 and look forward to further success in 2018.
[1] Return on underlying capital employed represents 12 month annualised operating profit divided by the average of opening and closing capital employed, adjusted for non-operating deferred tax and shared equity interests
Be first to know! Register or login now so you don't miss out on priority email alerts, exclusive offers and more!
Save your amazing homes and developments

Use our app to help find your new home

Exclusive alerts about new homes and offers

Plus, pre-reserve your new home online