All Smiles at Stretton Glen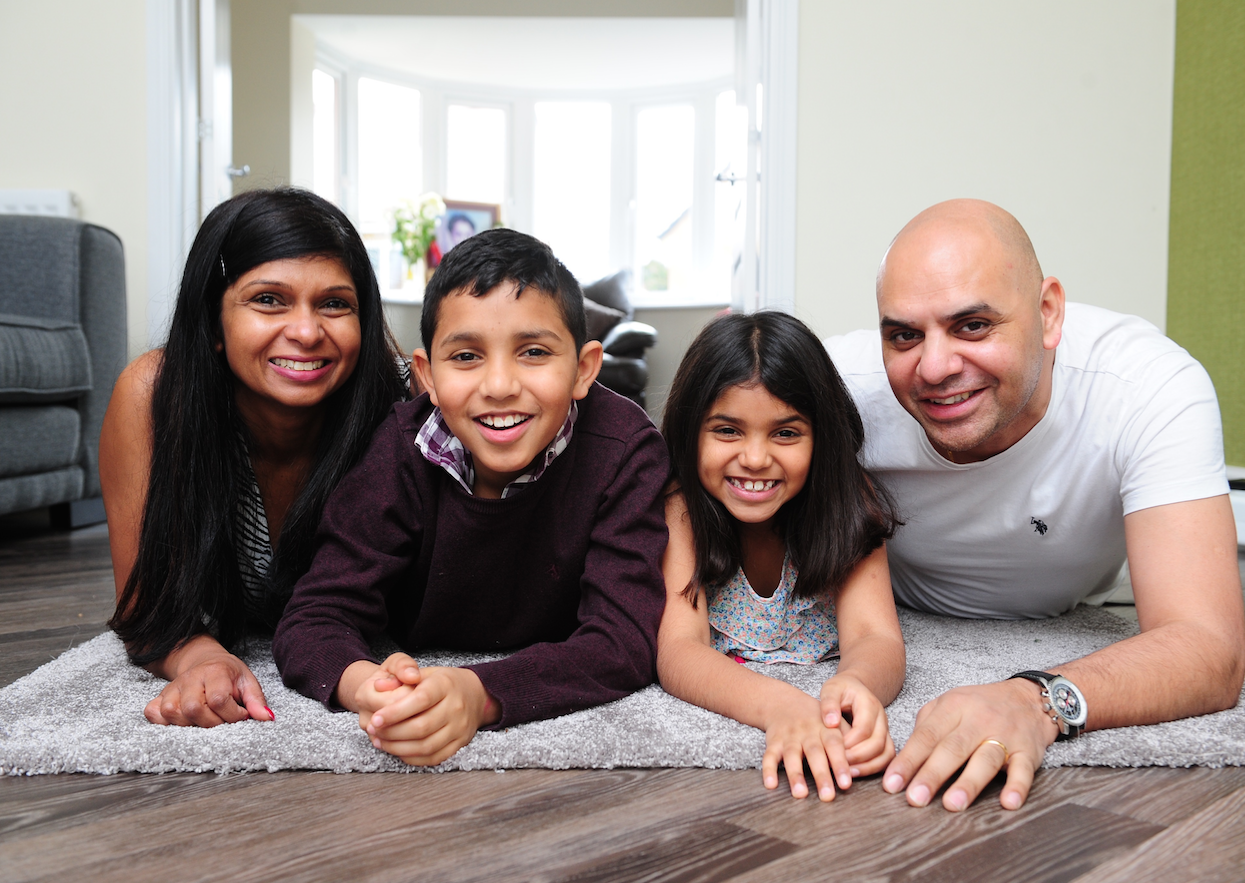 It's a case of happy families at the Miller Homes' Stretton Glen development in Great Glen, according to the glowing reports from its newest residents, the Prema family.
Anj and Nitin Prema who recently moved from Hamilton, Leicestershire, were so impressed with their seamless experience with Miller Homes that they didn't even consider looking to move with anyone else.
The couple, who have two young children aged 10 and seven, were looking for a forever family home set in a welcoming, relaxed location.
Anj, a trainer for British Gas and Nitin, cabin crew for British Airways and a part-time driving instructor, wanted to drop their pace of living down a gear, so were looking for a peaceful, quiet village setting, away from any hustle and bustle of a busy residential area.
They were also keen to purchase a home with enough space for their growing family, and having previously bought a new build, they knew they wanted the convenience and flexibility this type of property offers.
They were so pleased with the build quality and customer service provided by Miller Homes that the family knew that the housebuilder's Stretton Glen development would be the ideal place for them to set up home.
The couple chose the Jura style property, a five-bedroom, contemporary home with a large garden. They were attracted to the space, as well as the thoughtful lay out, designed with modern family living in mind.
The journey to their new home was not always straightforward, but they were delighted with the support Miller Homes' sales team gave them every step of the way, as Anj explains:
"I was away in India with work for the three months leading up to us moving into the house, so that made me rather nervous. But, the sales team made sure that Nitin had plenty of photographs to send me at all times, to really help me feel involved," she said.
"Miller Homes consistently gave us the security and reassurance things would be done at a certain time and without fail. They were being really accommodating and worked around all four of our schedules," she added.
"The team were always on hand to offer us support every step of the way, which is such a reassurance when you are moving home."
Alastair Parsons, sales director for Miller Homes said: "We are thrilled that the Prema family are happily settled here at Stretton Glen, and are sure they will enjoy getting to know the friendly, welcoming community that has flourished since the launch of the development. We wish them a long and happy life at one of our most sought after developments."
Be first to know! Register or login now so you don't miss out on priority email alerts, exclusive offers and more!
Save your amazing homes and developments

Use our app to help find your new home

Exclusive alerts about new homes and offers

Plus, pre-reserve your new home online