Miller Homes Gets Droitwich Pupils Thinking About Health and Safety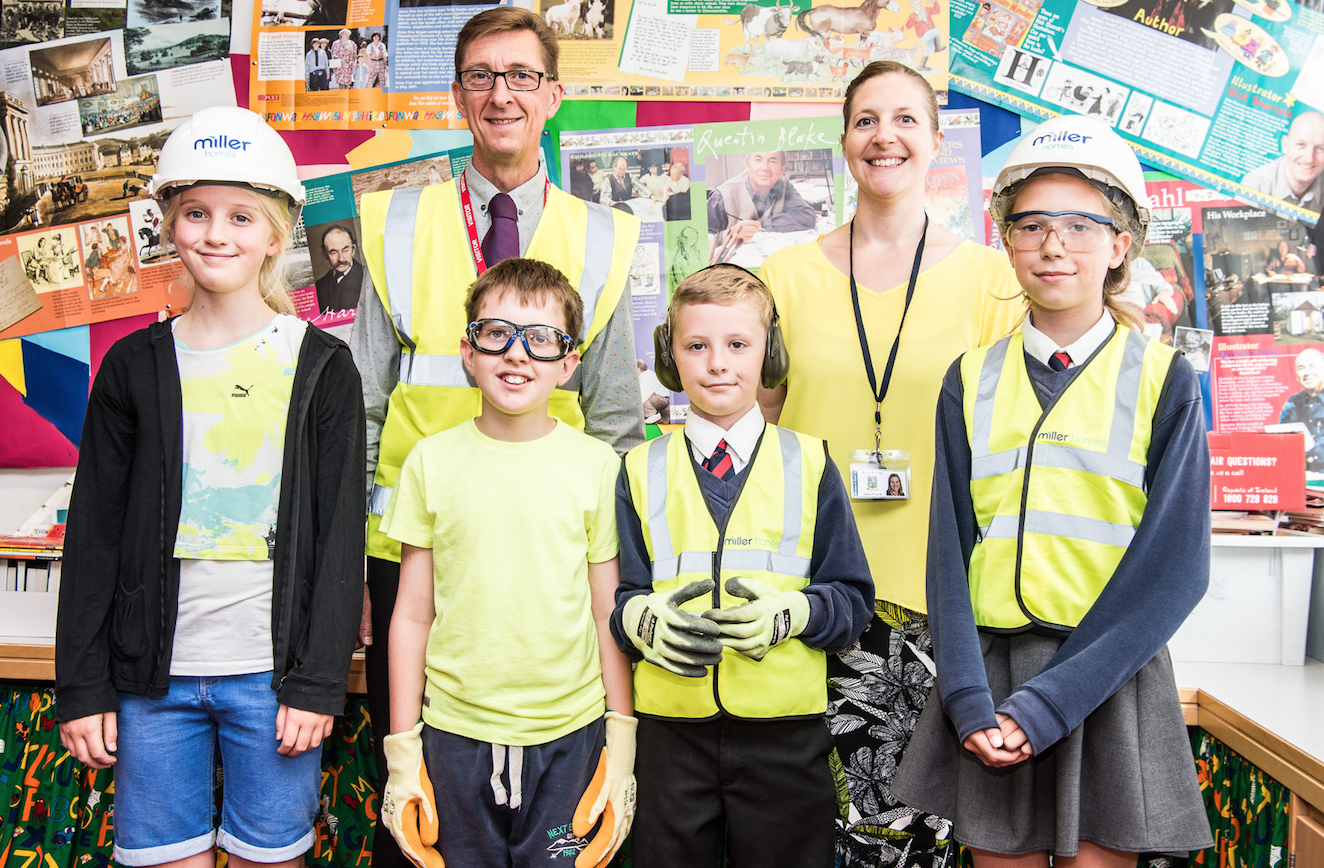 Children from Westacre Middle School have been learning about the importance of health and safety on building sites, following a visit from Miller Homes Midlands.
Health, safety and environmental advisor, Alec Arnold, held an interactive assembly at the school, showing pupils how new homes are created, what the future of house building could look like, and the hazards and potential risks on construction sites.
Miller Homes also hosted a poetry competition in relation to safety on site, which was won by Year 6 pupil, Emily Horton.
"Being aware of health and safety procedures is at the heart of everything we do at Miller Homes," Alec said.
"We aim to make sure that children nearby any of our developments, such as those at Ravens Croft in Droitwich, are clued up when it comes to potential dangers on a building site. The assembly and competition proved to be great ways to engage young people in this potentially serious matter."
Alec added:
"The children at Westacre Middle School were extremely interested in the range of topics we covered and asked some great questions, too. It's really important to Miller Homes to have a presence in the local community and we really enjoy delivering workshops such as this."
Miller Homes has been working alongside the school after they joined forces on Walk to School Week, a national initiative in which pupils and families are encouraged to leave the car behind and become more active.
Rachel Murray, Head of Year 6 at the school, explained that Alec's visit was a success:
"Our pupils really enjoyed participating in Walk to School Week, and the health and safety assembly was an opportunity to continue developing strong links with Miller Homes. The pupils thoroughly enjoyed the session and the poetry competition really got their creative juices flowing!"
Miller Homes has a new development in Droitwich, Ravens Croft, which offers a range of two, three, four and five bedroom homes. The Charlesworth style show home is now open for visitors to view.
More information is available from the sales centre which is open daily, 10am – 5pm, or by calling 03300 373 083.
For more information please visit the Miller Homes website www.millerhomes.co.uk.
Be first to know! Register or login now so you don't miss out on priority email alerts, exclusive offers and more!
Save your amazing homes and developments

Use our app to help find your new home

Exclusive alerts about new homes and offers

Plus, pre-reserve your new home online