Happy Buyers Gate House Fold North West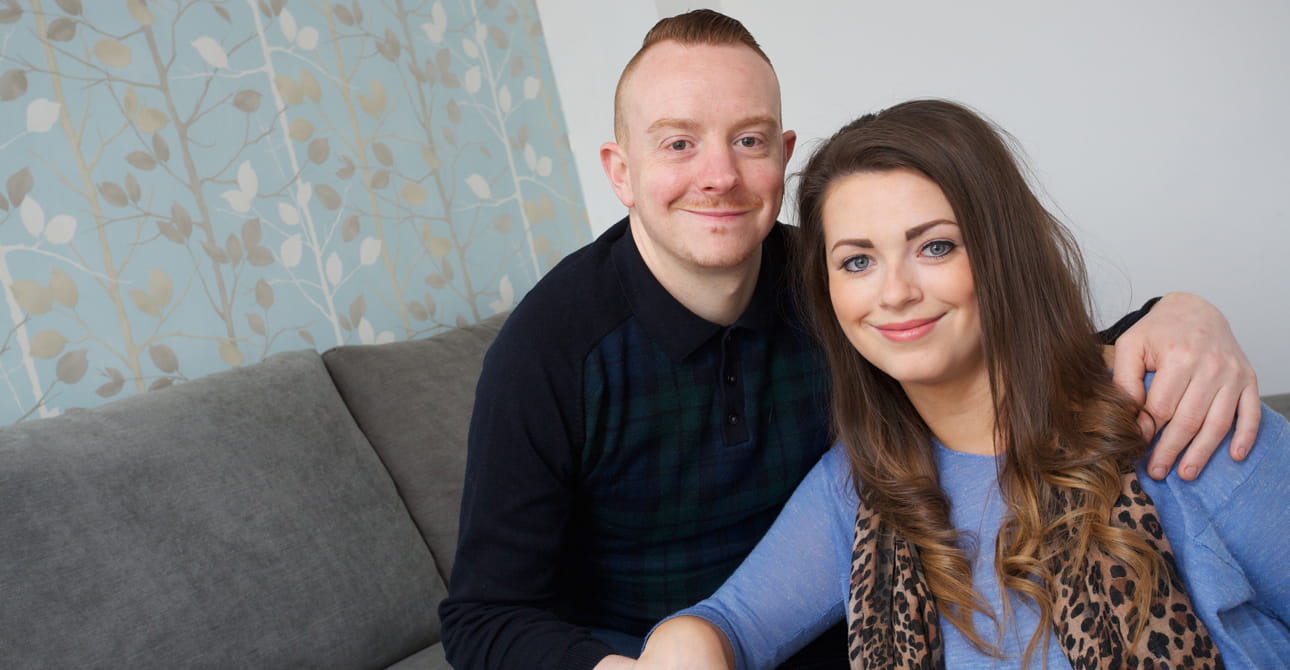 After years of renting, Chef Graham Godkin and HR professional Eleanor Campbell have joined the growing list of people to benefit from the Government's Help to Buy scheme, purchasing their first home on the Miller Home development in Bamber Bridge.
Location was a major attraction to the couple, with good transport links for work in Wigan and Manchester and its proximity to family, the Gate House Fold development seemed ideal. Graham comments that the house was "ideal for us, close to our families and in a quiet area with only a select number of houses on the development."
Graham and Eleanor were looking to find a home that they could make their own and the 2.5 storey semi-detached Tolkien with its three bedrooms, contemporary style and spacious kitchen seemed perfect.
With the third member of their family, Maisey the dog and one eye on the long term future, the large garden and 3 bedrooms made the home the perfect choice for the young couple and highlights how the Help to Buy scheme can aid young buyers.
Eleanor comments: "Without the scheme, we would not have been able to purchase a new build and would have had to look at smaller properties, meaning the possibility of moving again in a couple of years time."
The 'Help to Buy' scheme allows potential buyers, who only have a small deposit of around 5%, to apply for an additional 20% equity loan from the government which means that they could only need to secure up to a 75% mortgage from a bank or building society.
Eleanor goes on to say: "We're really happy in our new home – we never thought that we would be able to purchase something like this as first time buyers, but the 'Help to Buy' scheme has really helped us out. We now have everything we need for our future."
Be first to know! Register or login now so you don't miss out on priority email alerts, exclusive offers and more!
Save your amazing homes and developments

Use our app to help find your new home

Exclusive alerts about new homes and offers

Plus, pre-reserve your new home online