Happy Buyers Eskbank Grange Scotland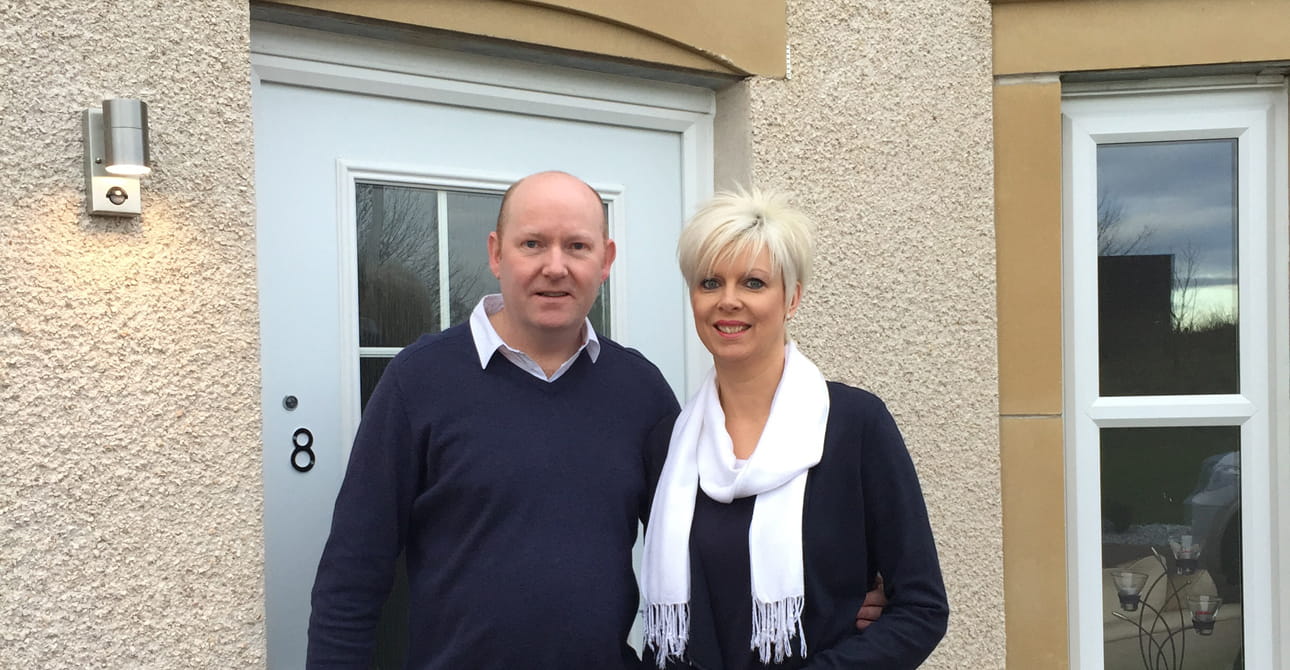 Susie and Martin Innes, originally from Bonnyrigg, were looking for a luxury new home which let them stay close to family and friends, as well as a short distance to school and work.
The Bradbury view home at Eskbank Grange proved to be a hit with one local couple, who were impressed with the quality, layout and location so much, that they are now settling into their new home in this exclusive development.
Moving to the central location of Eskbank means that all the amenities, shops and restaurants are within a 15 minute walk, making it their ideal location.
Susie commented on why they love their new home and location; "The sales team were really helpful and the quality finish throughout our home is second to none. Moving to Eskbank Grange has been fantastic for us as a family. We have a gorgeous new home, which has an extremely high specification throughout. We have beautiful woodlands to the back, and there is no-one overlooking us to the front as we look out to the Pentland hills in the distance. Eskbank has all we need with the new train station, fitness classes at Hardengreen and a selection of shops at Dalkeith, all within walking distance. For us, not having to extend our commute to work, or my family attending school, has been a real added bonus. It's the perfect location for our perfect new home."
Eskbank Grange is an exclusive development of just ten beautiful homes on the edge of the affluent village of Eskbank. The Eskbank Grange development is just a few minutes walk from Eskbank Station on the new Borders Railway which provides a quick and convenient link to Edinburgh and the Borders. Eskbank Grange boasts three beautiful house styles all benefiting from five bedrooms and a double garage. All three styles are designed to impress and to provide flexibility.
For further information on the homes available or the schemes that can help you to secure a new home, visit www.millerhomes.co.uk.
Be first to know! Register or login now so you don't miss out on priority email alerts, exclusive offers and more!
Save your amazing homes and developments

Use our app to help find your new home

Exclusive alerts about new homes and offers

Plus, pre-reserve your new home online