Laying The Foundations For The First New Homes At City Fields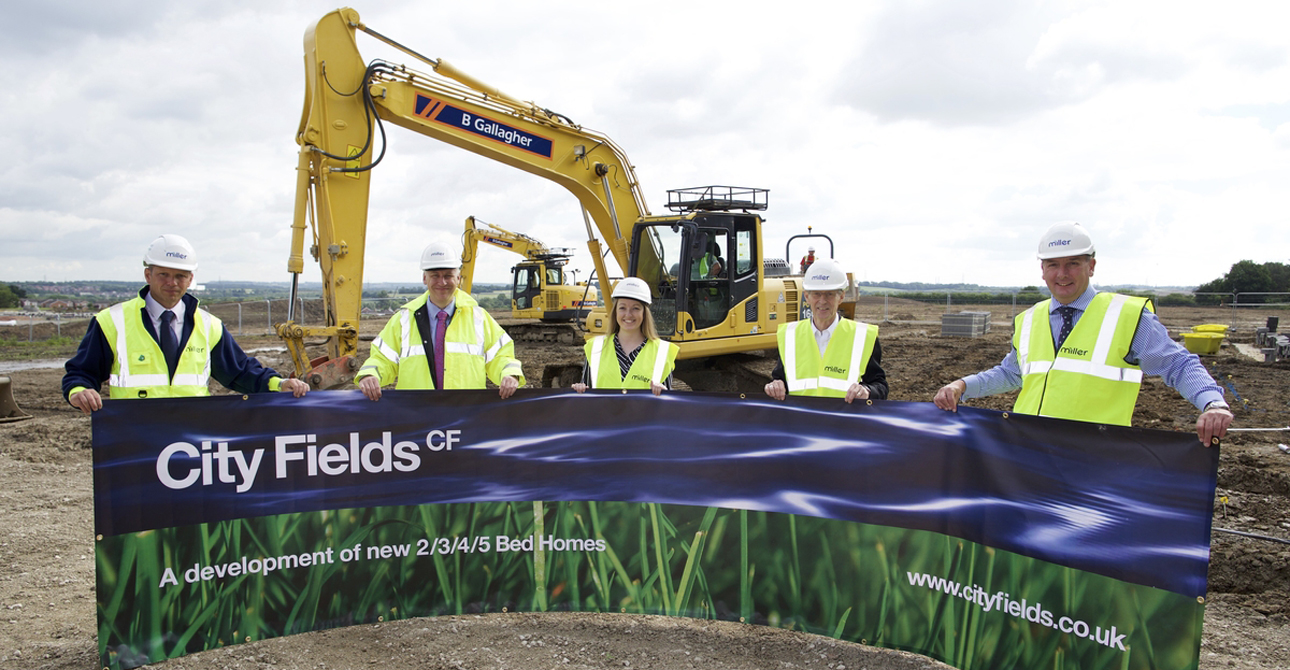 Work has officially begun on the first new homes at City Fields in Wakefield as part of the multi-million pound development which will help regenerate the east side of the city.
To mark the occasion, representatives from leading housebuilder Miller Homes, which will construct 118 new homes under the first phase of its development within the project, were joined on site by Councillor Peter Box CBE, Leader of Wakefield Council.
Andrew Davies, Regional Operations Director for Miller Homes Yorkshire, said: "We are delighted to welcome Councillor Box on site to mark this milestone in the City Fields scheme.
"This is a major long term development project which we are very excited to be involved in. As work on our scheme gets underway, we are very much looking forward to contributing to the transformation of the area and the creation of a new community through the provision of much needed high quality family homes."
Cllr Peter Box CBE said: "This is a key moment in the ongoing regeneration of the City and our surrounding communities.
"City Fields is a major development that will not only create new homes and a new community but bring jobs and a boost to the local economy. The private sector housing investment in this site clearly demonstrates that Wakefield is a place where people want to live and work, and I look forward to seeing the transformation forge ahead."
Miller Homes led a consortium which has planning approval for a total of 500 new homes at City Fields, with 118 being built in the first phase of its development. The two to five bedroom family homes will be released for sale during the summer with first completions anticipated to take place towards the end of the year.
The planning permission includes construction of the north western section of the Wakefield East Relief Road, including an enlarged roundabout at Bar Lane and a link onto Aberford Road, and contributions of £1.4m towards local education provision.
For further information, visit www.cityfields.co.uk.
Be first to know! Register or login now so you don't miss out on priority email alerts, exclusive offers and more!
Save your amazing homes and developments

Use our app to help find your new home

Exclusive alerts about new homes and offers

Plus, pre-reserve your new home online