Happy Buyers Romans Crossing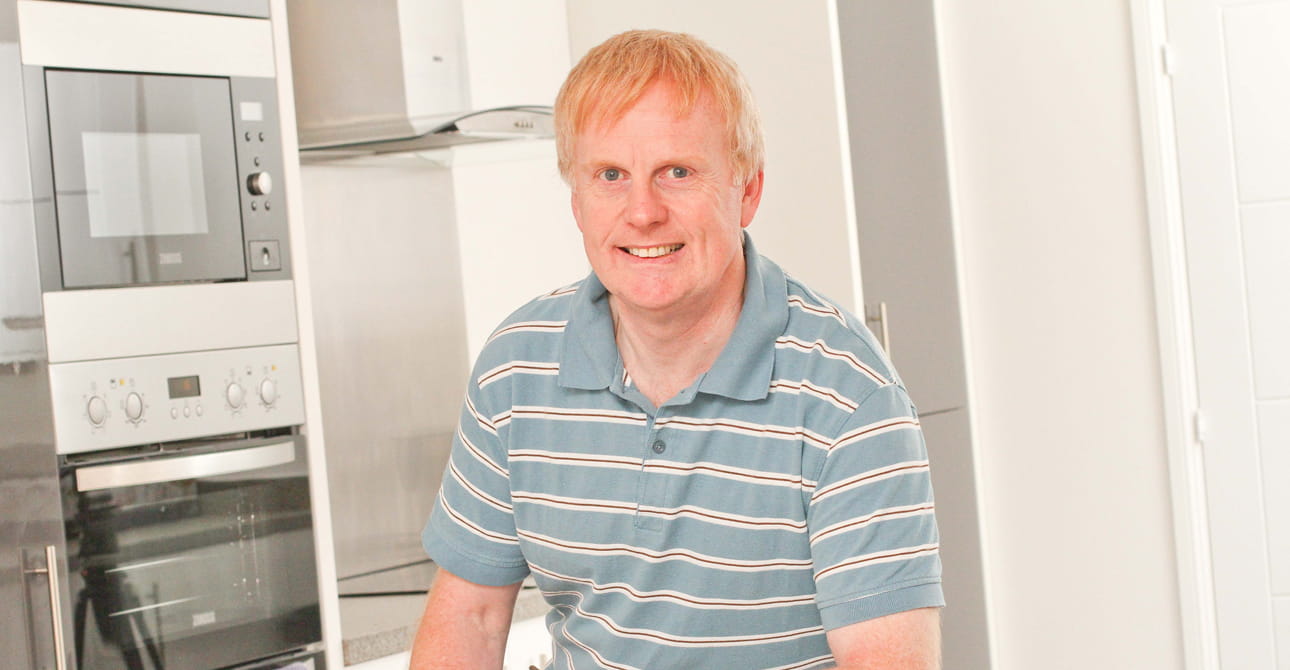 Gary Wood, a lawyer from Preston had been living in Canada for the last five years until he was offered early retirement and the chance to move back to the UK to be closer to family and friends. Gary had always dreamed of enjoying his retirement in the stunning Ribble Valley and was delighted to discover that Miller Homes had a new development in Longridge.
Gary was attracted to the Romans Crossing development due to the price of homes on offer, reputation of the build, but most of all because the development offered affordable five bedroom homes, something Gary had struggled to find in the area.
Gary comments; "I decided to relocate to the UK and live in Ribble Valley as it is a stunning part of Lancashire and is within easy travelling distance to my home town, Preston. During a trip back to the UK last August, I heard about the Romans Crossing development which offered the type of home I was after in exactly the right location."
The Sales Adviser, Linda, suggested the five bedroom Buttermere would meet Gary's requirements and he decided to reserve the property straight away, despite not being able to put his home in Canada up for sale until he returned.
Gary was able to sell his Canadian home a few weeks later and was able to exchange contracts in December. Living in Canada did prove to be a little tricky for Gary as he was unable to visit Miller Homes' Choices Centre and select all furnishings before his next visit to the UK in March, at which point the home would be nearly ready.
Luckily for Gary, Miller Homes allowed him to select his tiling scheme for the new home from overseas. Linda and the site manager, Carl, remained in contact with Gary throughout the whole building process, making sure he was kept informed of the home's progress.
Gary continues: "I had a little bit of luck as Miller Homes' tile supplier, Porcelanosa, had recently opened a store near my home in Canada and I was able to select my options from there. All other modifications were made through Linda and I cannot speak highly enough of the efforts made by Miller Homes' staff in making the house buying process so easy and such a success."
Upon returning to the UK in March, Gary was able to move into his new home in early April.
Gary concludes: "A special mention to the site manager Carl for rushing to my rescue on moving day to help get my giant Canadian sized bed up the staircase. Miller Homes' attention to detail was incredible and I am thrilled to be living in a stunning five bedroom home in such a beautiful location."
For further information on the specific plots, or any financial schemes that can help you onto the property ladder, visit the Miller Homes Romans Crossing Sales Centre, which is open from 10.30-5.30pm, Thursday through until Monday or visit www.millerhomes.co.uk.
Be first to know! Register or login now so you don't miss out on priority email alerts, exclusive offers and more!
Save your amazing homes and developments

Use our app to help find your new home

Exclusive alerts about new homes and offers

Plus, pre-reserve your new home online