Miller Homes Helps Students Build Future Careers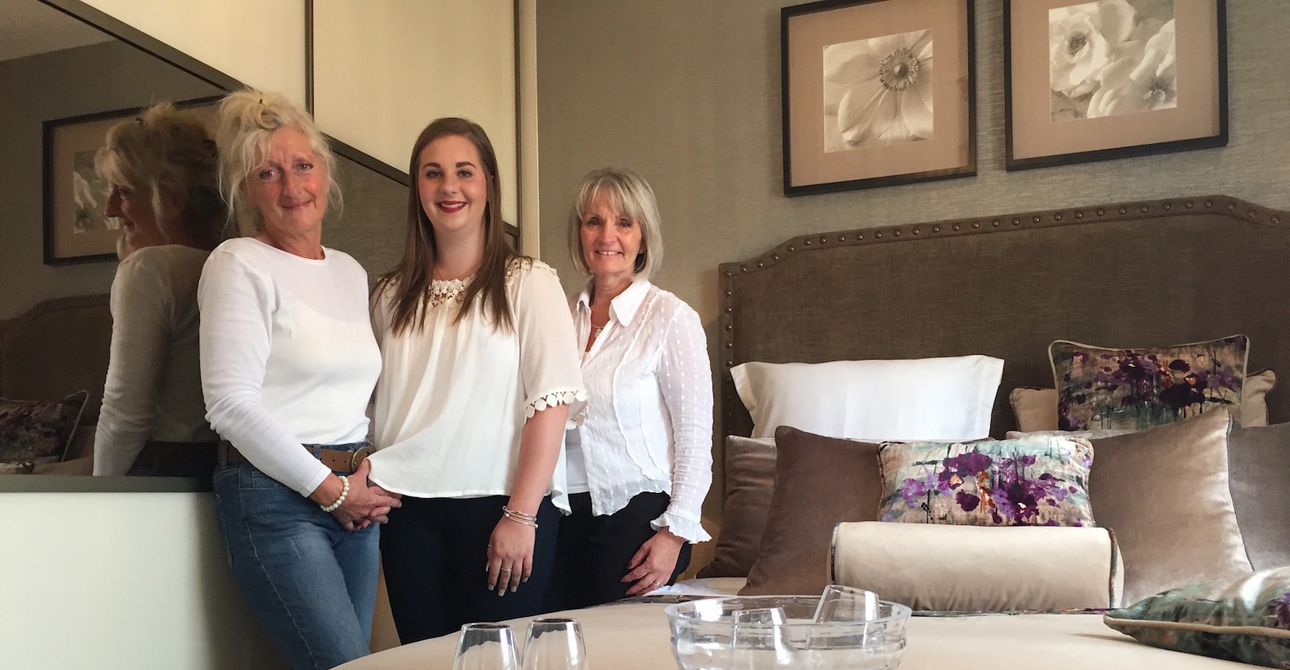 Aspiring students at a number of colleges and universities across the UK are being given an opportunity to lay the foundations for a career in the housebuilding industry thanks to an initiative by Miller Homes.
The leading housebuilder is working with six further and higher education establishments to provide students with a greater insight into the varied career opportunities which are available within the industry and provide invaluable hands-on experience.
Design students at Edinburgh College, Teesside University, the University of Central Lancaster (UCLAN), South Staffordshire College and Oxford Brookes University will have the opportunity to take part in a competition to create the design for a room within a local Miller Homes development whilst construction students at Leeds Beckett University will work on a project developed around construction standards in new build homes, with one student receiving a year-long internship with Miller Homes.
Chris Endsor, Chief Executive of Miller Homes, hopes that both opportunities will inspire students to pursue one of the many vocations available within the industry on completing their studies.
"The success of Miller Homes is largely due to the highly skilled individuals who play a key role in bringing our developments to life and creating fantastic places to live, whether that is through the initial design and planning stages, the construction phase or helping customers to find their dream home.
"By providing a real insight into the industry and hands-on experience, we hope these initiatives will highlight the many opportunities which are available and inspire the students who are taking part to consider a career within housebuilding."
Design students at five education establishments have been invited to create the interior design for a room in a luxury Miller Homes development near their college or universities. They will be provided with technical drawings for the selected room and tasked with thinking about every aspect of the design, including lighting, décor, furniture, soft furnishing and accessories, and must also consider the budget and style in relation to the target demographic.
Students will create a mood/theme board and a floor plan and present their ideas to a member of the Miller Homes team and the interior designer for the region. As well as gaining valuable experience from a professional already working in the sector, one winner will see their ideas turned into reality in a Miller Homes show home*.
This is the second year that award-winning housebuilder Miller Homes has run the interior design competition. The competition ran previously in Yorkshire and was such a success that the scheme has been extended nationally to benefit even more students.
Last year's winner, Sadie Mae from Harrogate College, said: "Working with the Miller Homes team was a fantastic experience and one that has really brought my studies to life.
"It is these types of opportunities that help students to learn more effectively and to help them decide their future career path."
Miller Homes is also running a scheme with second year construction students from Leeds Beckett University to enhance their résumés and gain on-the-job experience.
The students are being challenged with a project that will see them visit a local development during its construction phase and make assessments on-site against NHBC criteria. The criterion includes technical requirements, performance standards and guidance for the design and construction of new home, essential skills for any construction professional. A test-house will also be set up on site so students can gain experience identifying potential issues and present their findings to the team at Miller Homes.
"This is a superb opportunity for our students to gain tangible experience with one of the region's leading housebuilders and will consolidate their knowledge in a way that only practical understanding can bring," said David Pearce Senior Lecturer at School of Build, Environment and Engineering Leeds Beckett University. "We are looking forward to working alongside the Miller Homes team and developing a long term partnership with them."
There are many varied careers in the housebuilding industry and to find out more about Miller Homes please visit https://www.millerhomes.co.uk/corporate/careers.aspx. Follow Miller Homes on Twitter, Facebook, Instagram and Pinterest @MillerHomesUK.
Ends
Notes to editors:
*One student from South Staffordshire College will receive a Chromebook as their prize.
Be first to know! Register or login now so you don't miss out on priority email alerts, exclusive offers and more!
Save your amazing homes and developments

Use our app to help find your new home

Exclusive alerts about new homes and offers

Plus, pre-reserve your new home online