Miller Homes Created Our Dream Home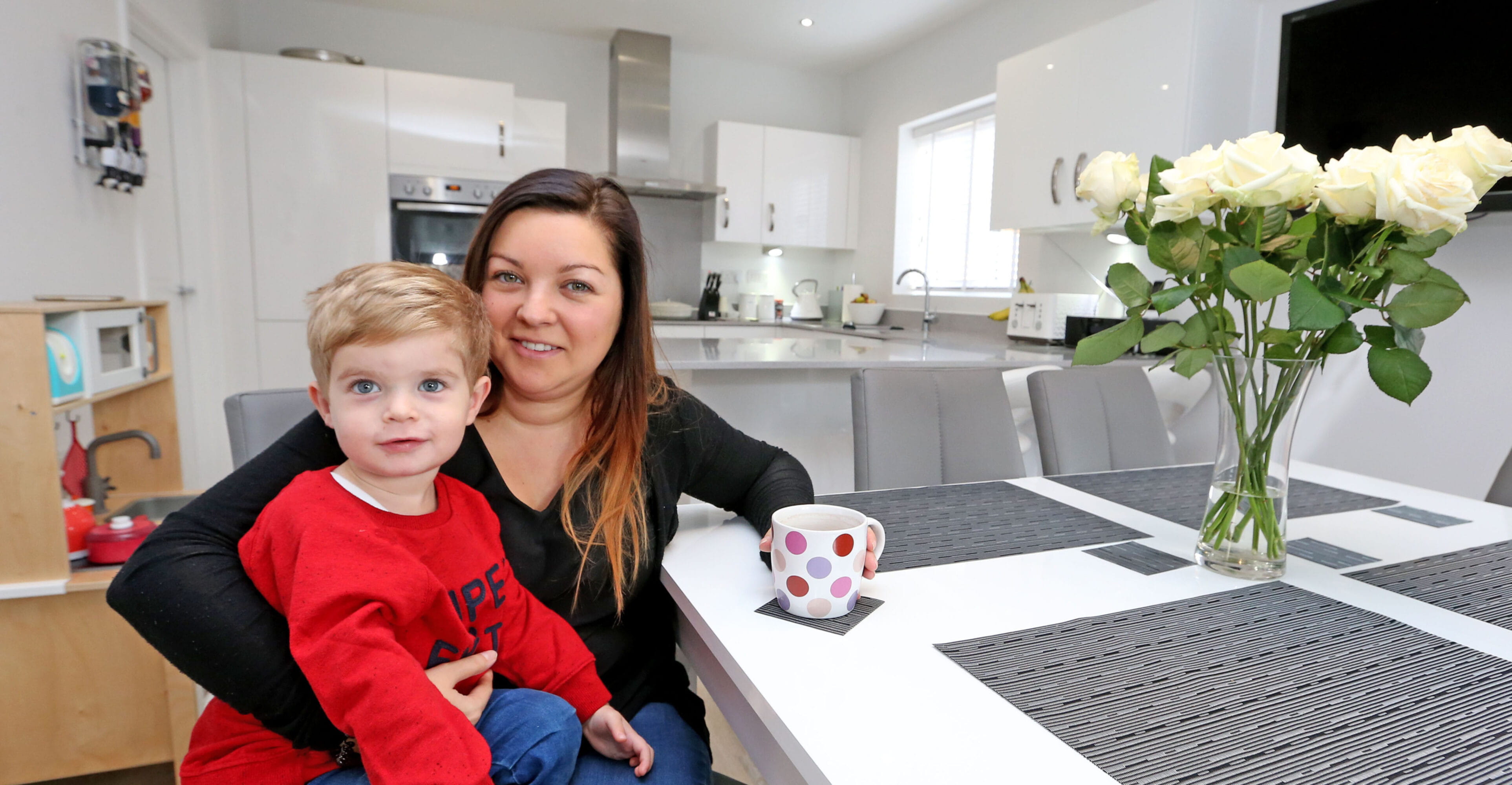 When Hannah and Steve Monnier came across Miller Homes's Burleigh Woods development in Crawley Down, they knew it would be the family home they had dreamed about bringing up the newest addition to their family, two year-old son Jack.
Following the arrival of Jack, Hannah, 30, an accountant, and Steve, 40, a heating engineer, decided to escape the hustle and bustle of the capital and move out of London to somewhere with more space and a garage.
"We chose Burleigh Woods because it is close to the motorway and shops, but is still in a village," explained Hannah.
"We are thrilled because Crawley Down is lovely and friendly, just right for family life, but the development is well located for our jobs and to visit friends and family quickly and easily."
Hannah and Steve were also drawn to the four-bedroom house in the Burleigh Woods development because Miller Homes had arranged to pay the stamp duty on the property, freeing up a good proportion of their budget to spend on personalising their new home.
"Miller Homes have been great, they have tried to accommodate all of our requests, and the team couldn't do enough for us," said Hannah.
"We have been so impressed with the friendly and helpful service we have received that we have recommended Miller Homes to several of our friends already."
Tracey Lee, regional operations director for Miller Homes, said that several young couples have chosen Burleigh Woods as the location for their new family home.
"The development in Crawley Down has been a popular choice for new families relocating from London, as it still feels accessible to all of the action of the city, but provides the trees, parks and open space that are so important when you have little ones to consider," she said.
"We support our customers every step of the way, to ensure that their experience of buying and moving into their new home is as hassle-free and enjoyable as it possibly can be, so that they are simply free to enjoy their new family home."
Hannah, Steve and Jack will shortly be moving into their four bedroom 'Elm' home, and the family can't wait to get settled in.
"We are really excited to be moving house and are most looking forward to the countryside walks that the area has to offer," said Hannah.
"The perfect location, together with a hassle-free purchasing experience provided by Miller Homes, has made this move a dream come true for our family."
For more information on Burleigh Woods, please call 03332 209434 from Thursday to Monday, 10am to 5pm. Further details on this and other Miller Homes developments, can also be found at www.millerhomes.co.uk.
YOUR HOME MAY BE REPOSSESSED IF YOU DO NOT KEEP UP REPAYMENTS ON A MORTGAGE OR ANY OTHER DEBT SECURED ON IT.
Be first to know! Register or login now so you don't miss out on priority email alerts, exclusive offers and more!
Save your amazing homes and developments

Use our app to help find your new home

Exclusive alerts about new homes and offers

Plus, pre-reserve your new home online