Once Twice Three Times a Miller Home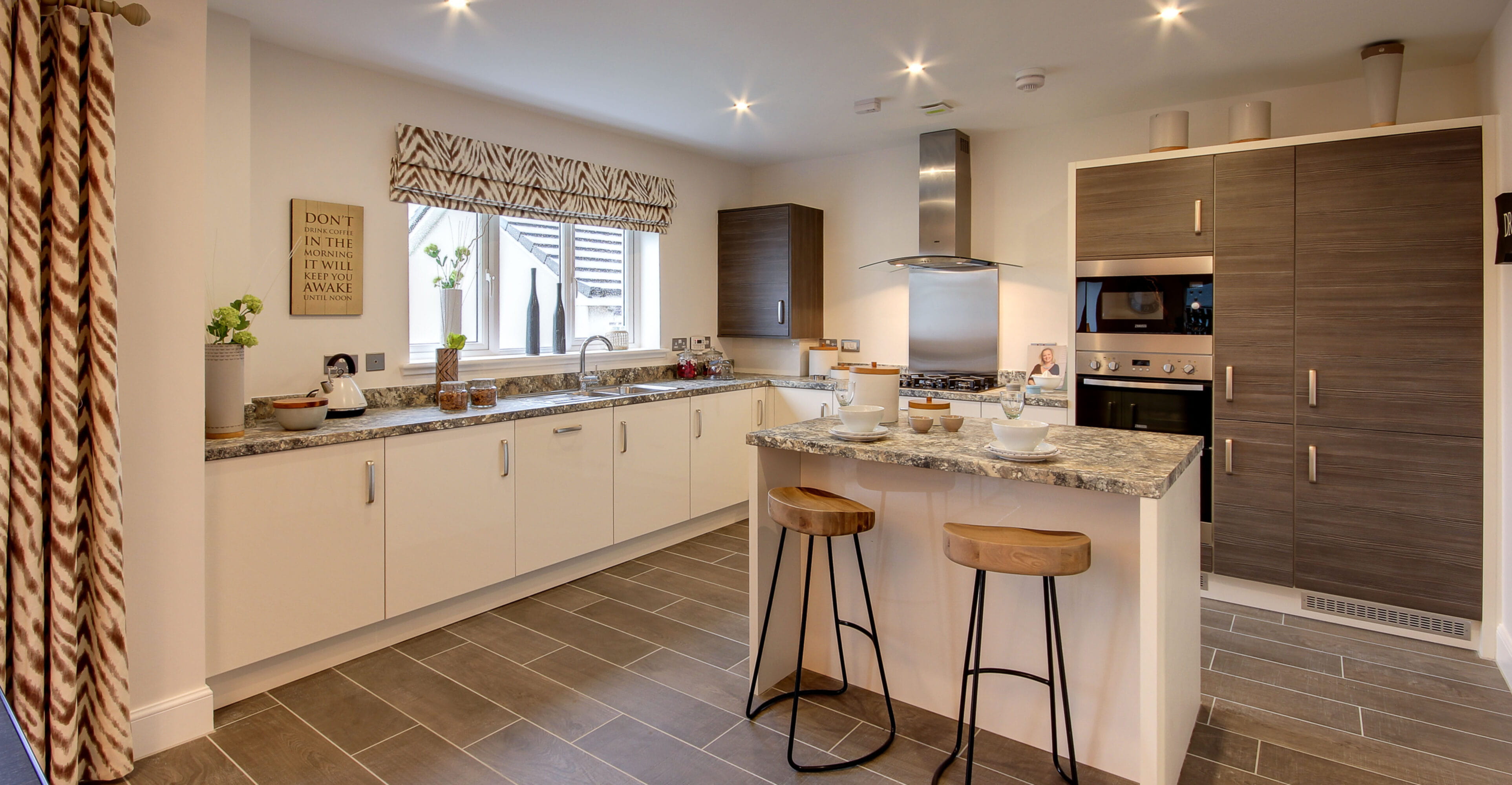 In buying property the experts say it is all about location, location, location. While that rings true, for one couple it's all about Miller Homes, Miller Homes, Miller Homes as they enjoy moving into the third Miller Home in the family!
George and his wife moved into the stunning five bedroom Ettrick at Miller Homes Doonholm Meadow development in Alloway four months ago and says, "It's a beautiful home and is everything the show home was. We've got a lot more space than we realised and the finish is excellent."
George traded up from a four bedroom Miller Home in Monkton, which he bought about 12 years ago and his wife and her family also bought with Miller.
Before buying, the couple looked at lots of new houses and their decision was anything but a snap one! "We've been watching the local property market over the last five years and once we narrowed it down to a new build, we've been keenly looking at locations and the homes that were built, searching for the combination that was right for us."
Having spent a long time waiting for the right home, when it did come along they wasted no time in securing the plot they wanted and reserving the house off-plan, which meant they had scope to personalise the fixture and fittings before their home was completed.
For George, the differentiator was quite clear: "We've had first-hand experience with Miller Homes and the quality and service really do stand out. The finish of the properties is tremendous and the support from the sales and site manager at every step has been superb."
The Miller team have been great and the support given by Mary, the sales advisor and Keith, the site manager in particular impressed George: "Mary was fantastic and worked with us from our first visit, through to helping us settle in as we moved. Before we raised something, she'd already covered it and her experience in the homes and the local area really shone through. She was there whenever we needed her and no small thing was ever any trouble. She communicated with us at every stage and overall she couldn't have been better."
Once we moved in, George had more contact with the site manager Keith, who similarly was approachable and available to deal with any issue. As a previous new build buyer, George was aware of the 'snagging stage' and has been impressed with how little there has been at his new home in Doonholm; "We've not had many snags but when we do, Keith is always accessible and quick to rectify. It's these things as the reality of moving into a new home kicks in that makes the difference when you buy with Miller Homes and I've seen it time and time again as we've stayed with the same builder."
Now that they're settled into their new home, George's favourite room is the back room, which is home to the kitchen with a focal island, an informal dining area and corner sofa in the family area spanning the back of the house. He says, "It's a lovely space to hang out in and with the patio doors leading onto the south facing garden, it's such a relaxing space and offers a great backdrop for entertaining guests too".
George is already recommending Miller Homes to his family and friends, "As the third one we've bought in the family, we definitely advise sticking to the quality you know. After all buying a house is a huge investment, so why would you take a chance?"
Be first to know! Register or login now so you don't miss out on priority email alerts, exclusive offers and more!
Save your amazing homes and developments

Use our app to help find your new home

Exclusive alerts about new homes and offers

Plus, pre-reserve your new home online