4am Start Secures Home For Sheffield Family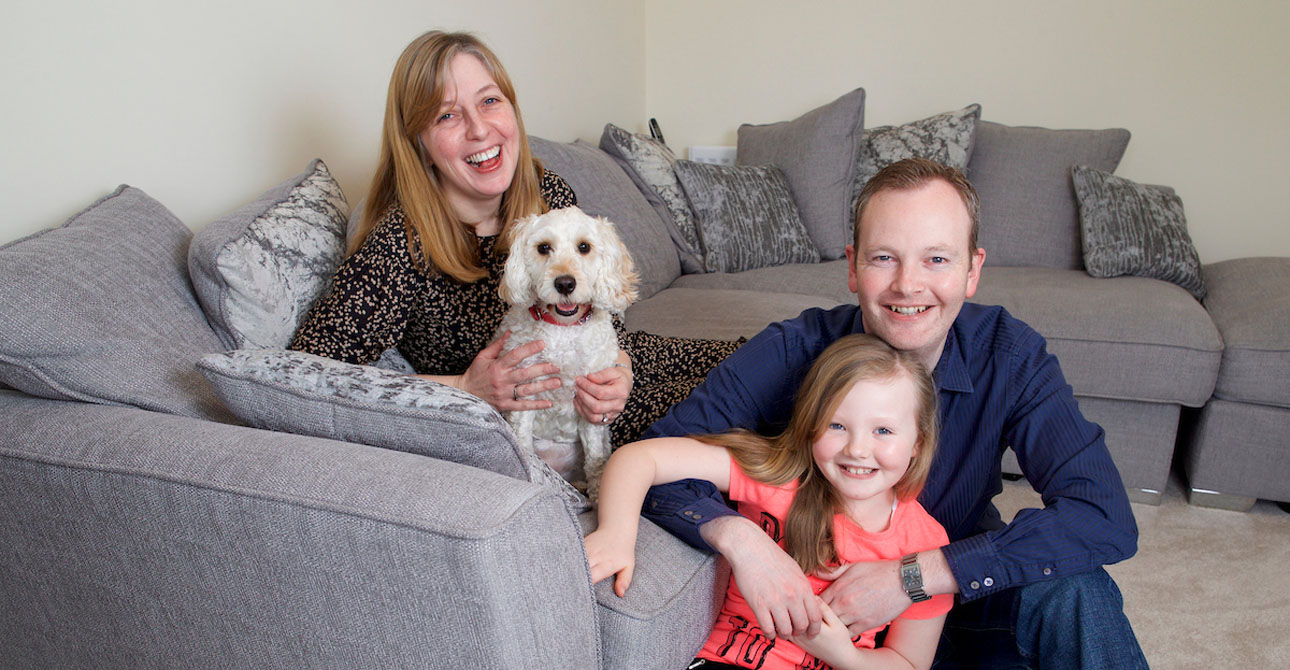 We all know that hard work and perseverance pays off but a very early morning start also paid huge dividends for one Sheffield family in their search for a new family home.
James Hellewell, was second in the queue at Miller Homes' Norton Green development when the housebuilder opened its sales office last year, so that he could secure their chosen plot for him together with his wife Penny and daughter Charlotte.
"After having disappointing experiences with other housebuilders we began to research homes in the Norton area of Sheffield and were delighted to find that Miller Homes were to commence build shortly," ," said Penny. "We had seen a lovely house style, a lovely plot and had been impressed with the professionalism of the team when we had made initial enquires so, all that remained, was to make sure we secured our chosen home on opening day."
The Hellewell's, who had sold their previous home and were staying with Penny's parents, were lucky enough to reserve their chosen home and were one of the first residents to move into their home at the popular development.
"We always expected Norton Green to be a very popular development but we were still surprised to see the queue of hopeful buyers when we arrived that morning," said Sarah Whinfrey sales manager Miller Homes Yorkshire. "Since then sales have remained strong with homes selling almost as soon as the plots are released highlighting the desire for brand new homes in this part of the city. We wish the Hellewell's every happiness in their new home."
Penny concluded; "The whole process was enjoyable and even now that we are residents we are still pleased by the warmth and willingness of everyone on site. Buying a brand new home was a positive experience for us and as more new developments are launched it could work for other buyers just like us."
Currently a selection of five bedroom homes are available.
Norton Green is a development of just 52 three, four and five bedroom homes. It is located in the leafy suburb of Norton and lies just minutes from the city centre and only a few minutes' walk to Graves Park which offers woodland walks, lakes, playgrounds and cafes, perfect for lazy weekends. It also lies close to several top golf courses and is a few minutes' drive from major arterial routes allowing prospective residents to navigate their way around the city and beyond.
Norton Green is located on Matthews Lane, Norton, Sheffield, S8 8JS. The development is open 10.30am – 5.30pm from Thursday until Monday each week and the sales team can be contacted on 03331 225 894.
The housebuilder is due to open further new developments during 2016. Information can be found by visiting www.millerhomes.co.uk/yorkshire.
Be first to know! Register or login now so you don't miss out on priority email alerts, exclusive offers and more!
Save your amazing homes and developments

Use our app to help find your new home

Exclusive alerts about new homes and offers

Plus, pre-reserve your new home online