Family affair for Miller Homes newest Chesterfield neighbours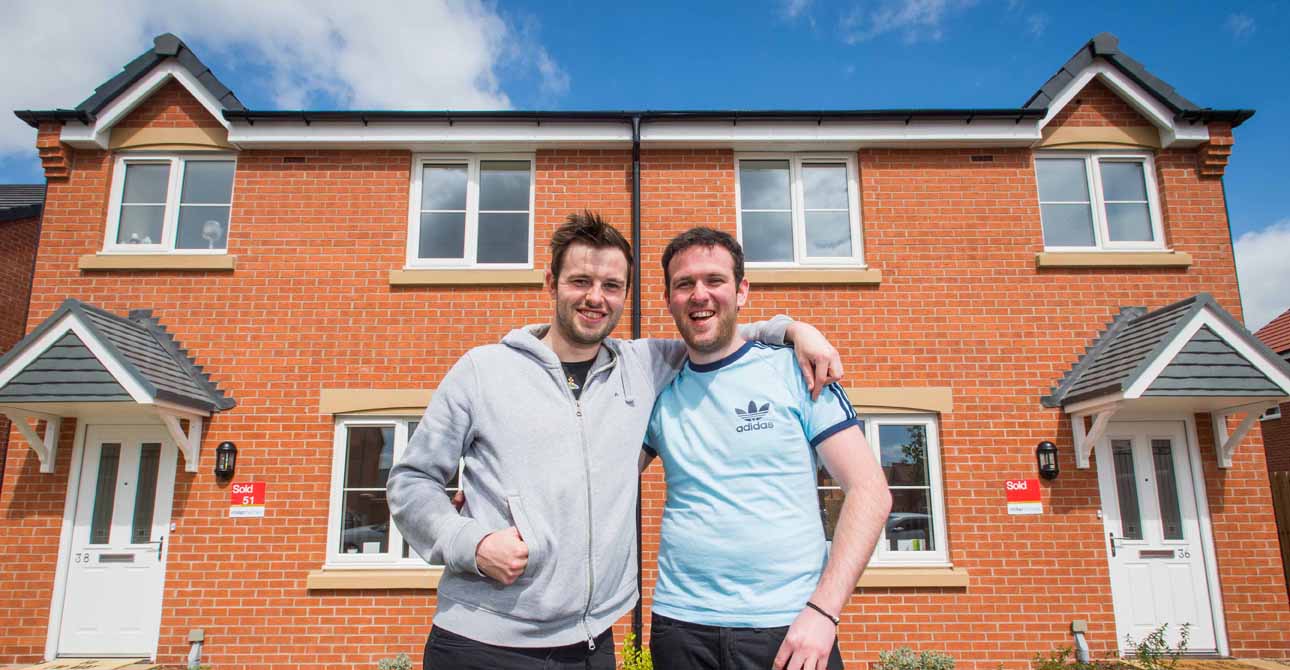 Tom Allen had always dreamed of emigrating to Canada until he spotted his dream home at Miller Homes development in Chesterfield.
Tom, 23, a lifelong resident of the town, was drawn to the appeal of life overseas until he set eyes on the offerings at The Portlands. After settling into his new home, his brother Ben was so impressed he decided to join his sibling at the exclusive development and purchased a property there himself.
Tom explained: "I'd always dreamed about moving to Canada until I visited The Portlands. I knew immediately that I'd be wise to stay here and put down roots in the shape of a beautiful new home. When Ben saw the property he was blown away too."
Ben, 26, echoes Tom's thoughts:"Tom's new property had it all. I was so impressed with the development and the finish of the property I really wanted to make the move myself. It's been great to be near Tom again and it feels like the perfect place to live."
Tom and Ben both bought the spacious three-bedroom Nevis style home at The Portlands development off Sheffield Road.
Ben added: "As soon as I saw the house I pictured myself enjoying life at The Portlands and quickly made up my mind to invest in a new home, right next door to my brother. From that moment on, the service from the Miller Homes sales team was excellent and they couldn't have made the buying process any easier."
Tom and Ben both took advantage of the Government Help to Buy Scheme, which contributes to the deposit payment of first time buyers.
Alastair Parsons, sales director for Miller Homes, said the brother's story is a great example of the appeal of Miller Homes: "We're delighted to welcome Tom and Ben to The Portlands. It's great that they both fell in love with the development and I hope they'll be really happy in their new properties.
"We've helped lots of buyers like them, who take a look at one of our properties and fall in love. Our 5 Star Award for Customer Satisfaction in the Home Builders Federation (HBF) National New Home Customer Satisfaction Survey, highlights our success in matching people with their perfect place.
"We build to the highest specification and people appreciate the effort that goes into each and every one of our homes. We're also here to go the extra mile in making the housebuying process as easy as possible, from the first visit to a development to the minute the removals van drives away."
A selection of two, three and four-bedroom homes are still available at the site, with prices ranging from £139,950 to £250,000.
Be first to know! Register or login now so you don't miss out on priority email alerts, exclusive offers and more!
Save your amazing homes and developments

Use our app to help find your new home

Exclusive alerts about new homes and offers

Plus, pre-reserve your new home online