Help To Buy Our First Home Together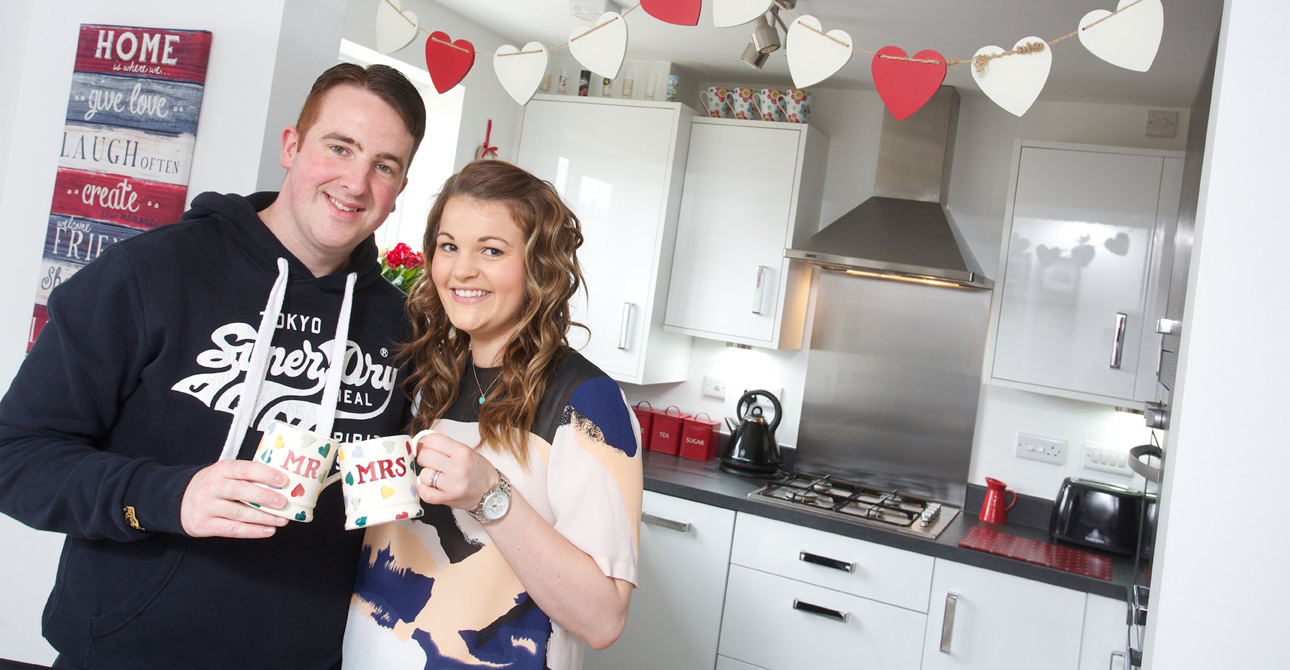 Newlywed couple, Lee and Laura Dougan, didn't think it would be possible to buy a home before they tied the knot last month, but with the Government's Help to Buy scheme the happy couple we're able to buy their dream home before the wedding and return home from honeymoon to start their new life together.
The couple previous lived in rented accommodation and did not think it would be affordable to buy a new home until a friend recommend they looked at the Millers Green development in Morecambe. After viewing a number of homes on the development the young couple fell in love with the Gissing, a three-story town house, which boasts three spacious bedrooms including a master bedroom and en-suite located on the entire third floor.
Lee comments: "We were really impressed with the range of homes on offer at the Millers Green development as well as the quality and value on offer. We were also amazed at the high specification and options we got to choose from at the Choices Centre.
"The location was also perfect for us, with easy access to main transport links, it meant we could get to work easily but also enjoyed being close to the sea and surrounding countryside."
The Gissing is a contemporary town house, which is ideal for young couples with busy lifestyles. Cleverly spread over three floors, the home offers a separate living room as well as a spacious and open plan living and dining area, ideal for entertaining guests. Upstairs, the second floor has two guest bedrooms as well as a study, which is practical for those working from home.
The couple benefitted from the new 'Help to Buy' scheme, which allows potential buyers, who only have a small deposit of around 5%, to apply for an additional 20% equity loan from the government which means that they only needed to secure up to a 75% mortgage from a bank or building society.
Lee continues: "We were extremely impressed with the help and support Miller Homes gave us from the start. Denise, the sales adviser on the site made us feel at ease from the start and explained how Help to Buy could get us on the property ladder sooner than we thought. We're delighted to now own our own home and begin married life together."
Be first to know! Register or login now so you don't miss out on priority email alerts, exclusive offers and more!
Save your amazing homes and developments

Use our app to help find your new home

Exclusive alerts about new homes and offers

Plus, pre-reserve your new home online