Help To Buy And Miller Homes Break Renting Cycle For Newly-Weds In Harrogate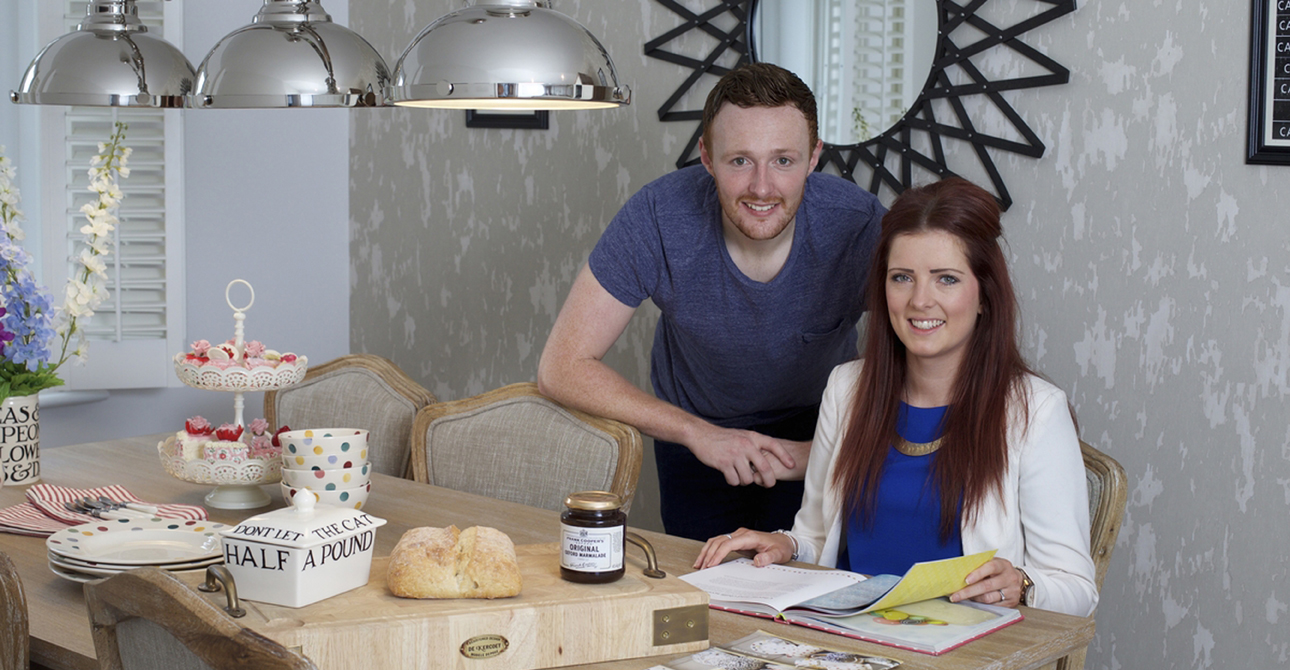 A young couple from Harrogate was finally able to break the renting cycle when a new homes development was opened in the town.
Martha and Chris Robertson-Jones, a 24 year old recruitment consultant and a 26 year old Marketing and design consultant, heard of Miller Homes' Quercus Green development in the Bogs Lane area of town just days before it was due to open and visited on its opening morning – reserving their brand new home just a matter of hours later!
"We had been looking at homes to purchase after our landlord informed us he was selling the flat we currently lived in but found that there were very few new homes being built in the area that were within our price bracket" said Martha. "But as soon as we visited Quercus Green and saw the quality of the homes on offer, the variety that we could choose from and how helpful the sales staff were we knew that we had found the perfect place to call home."
Martha and Chris purchased a three bedroom semi-detached 'Ouse' property and were able to take advantage of the Government initiative Help to Buy. The scheme offers assistance for buyers who only have a small deposit of around 5% through the provision of a 20% equity loan from the Government for those who meet the qualifying criteria. This means that buyers only need to secure up to a 75% mortgage from a bank or building society.
"Help to Buy is a fantastic scheme which meant we could afford a lovely new home much more comfortably than we could have imagined and in a lovely part of town," said Martha. "It's allowed us to break the renting cycle, buy a home in an ideal location for work and family commitments and we are sure it will be the perfect place to start our married life together."
"As the development continues to evolve we will be offering a wide range of homes to suit buyers in a host of different financial situations." said Beth McDonagh sales adviser Quercus Green. "We are delighted that we were able to help Martha and Chris break the renting cycle and look forward to supporting the house buyers of Harrogate."
Properties currently available include a selection of four and five bedroom homes and range from the four bedroom 'Rolland' currently priced from £265,000 to the five bedroom executive 'Huxley' currently priced from £510,000.
There will be 74 three, four and five bedroom homes built at Quercus Green which is located on Bogs Lane, Harrogate, HG1 4EB.
The sales centre is open Thursday – Monday, 10.30am to 5.30pm. The team can be contacted on 0808 278 6074.
Further information can be found at www.millerhomes.co.uk
Help to Buy loans are provided by the Government's Homes & Community Agency (HCA) and are secured over your new home. YOUR HOME MAY BE REPOSSESSED IF YOU DO NOT KEEP UP REPAYMENTS ON A MORTGAGE OR ANY OTHER DEBT SECURED.
Be first to know! Register or login now so you don't miss out on priority email alerts, exclusive offers and more!
Save your amazing homes and developments

Use our app to help find your new home

Exclusive alerts about new homes and offers

Plus, pre-reserve your new home online