First Phase of Multi-Million Pound City Fields Scheme Approved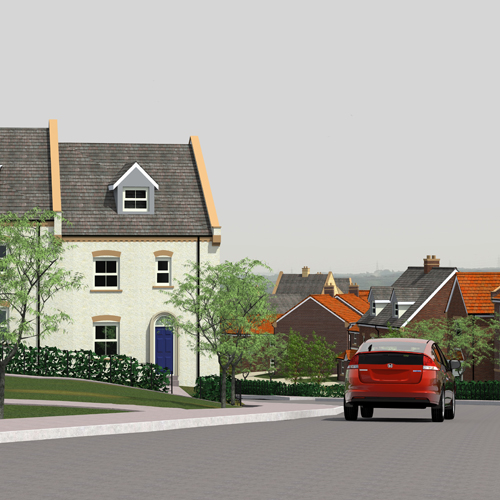 Leading housebuilder Miller Homes has been granted planning approval for a development of 500 homes at City Fields in Wakefield.
This is the first phase of a multi-million pound scheme which will eventually provide almost 2,700 homes in partnership with Wakefield Council on the east side of the City.
Tim Williams, Strategic Land Manager for Miller Homes, said: "We are delighted that Wakefield Council has granted planning approval for our development of 500 homes at City Fields in Wakefield.
"This marks a key milestone in a significant long-term urban regeneration project which will completely transform the area as well as creating substantial employment opportunities."
The development will offer high quality accommodation in a range of different dwelling sizes, catering for buyers on all levels of the property ladder. The government's Help to Buy scheme will be available.
The development has been sensitively designed in full consultation with the Planning Authority and will preserve and enhance the outlook and visual aspects of the surrounding area.
As part of its planning obligations, Miller Homes has also committed to constructing a £4.6m bypass, the first phase of the Wakefield East Relief Road; contributing £1.4m to local education provision; making a £250k travel plan payment; and providing a number of affordable dwellings.
On completion the area will benefit from almost 2,700 new homes, various leisure and recreational facilities, a 2km waterfront area and a business park.
The approval of this application also paves the way for the delivery of the long anticipated Wakefield East Relief Road.
Tim continued: "Work on the first phase of our development at City Fields, comprising 329 homes, will commence in the early autumn."
In the long term, the scheme could create around 3,200 new jobs and generate £500m of investment, creating one of the largest regeneration initiatives ever seen in the city under a master plan for the area.
Be first to know! Register or login now so you don't miss out on priority email alerts, exclusive offers and more!
Save your amazing homes and developments

Use our app to help find your new home

Exclusive alerts about new homes and offers

Plus, pre-reserve your new home online