Miller Homes Launches Summer of Sport Initiative For Third Year Running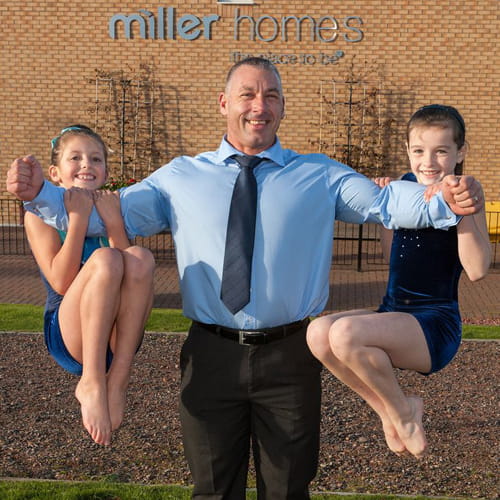 Miller Homes is once again giving local sports clubs across the country the opportunity to win a fantastic £500.
For the third successive year, the leading UK housebuilder will be encouraging local clubs and organisations within its six regional areas to enter the competition by collecting an application form from their local Miller Homes development.
To be in with a chance of winning the cash, entrants have to say in no more than 200 words why their sports club deserves to win, how the money will benefit the club and what it will be spent on.
Chris Endsor, Chief Executive of Miller Homes, said: "We are delighted to be running our popular Summer of Sport initiative for the third year running. When it comes to supporting local communities we are always keen to get involved – particularly if our support can provide opportunities for education, sport or development. Building great communities is at the heart of our ethos, and we are confident that initiatives such as our Summer of Sport campaign go a long way towards nurturing these."
Competition judges will be looking for examples of how the sporting clubs in each community will make the most out of the donation, for details of how it will directly support the learning and fitness of its members and examples of what new equipment they will be able to buy.
Chris continued, "We strongly encourage anyone with an affiliation to a sports team or club to have a go, and wish all entrants the very best of luck."
Some of last year's winners commented on their experience of the Summer of Sport initiative:
Ness Cole, head of fundraising at the Birmingham Blitz Dames, said: "The prize money has helped us to expand our club and involve new people in the sport. We were able to purchase new equipment - skates, helmets and pads - to be used by new recruits until they are able to buy their own, meaning we can easily accommodate new skaters. This funding really can make a big difference to local sports clubs."
Aaron Riley, Police Community Support Officer and coach of Max's Madcats and Poxon's Predators, said: "We were honoured to be crowned the winners of the competition in 2013. It made the youngsters in the group very proud and inspired them to continue to do even more. The money enabled us to purchase new training wear and has helped us to promote the positive work we do in the community."
Stuart Irvine, honorary secretary of Bedlington Cricket Club, said: "The competition was simple to enter and I would encourage any club that, like ours, relies on grants and donations to continue providing facilities for people to enjoy the sports they are passionate about to enter."
Details of the initiative will be distributed at a local level among sports clubs and associations; however community leaders and club managers can also pick up an entry form at any one of Miller Homes' marketing suites across the country.
Miller Homes operates in the following six regional areas: Scotland, North West of England, North East of England, Yorkshire, The Midlands, and Southern.
To find your nearest Miller Homes development, please visit the Miller Homes website.
Closing date for entries is Monday 15th September, giving applicants plenty of time to prepare a winning application.
Be first to know! Register or login now so you don't miss out on priority email alerts, exclusive offers and more!
Save your amazing homes and developments

Use our app to help find your new home

Exclusive alerts about new homes and offers

Plus, pre-reserve your new home online