375 New Miller Homes in the Midlands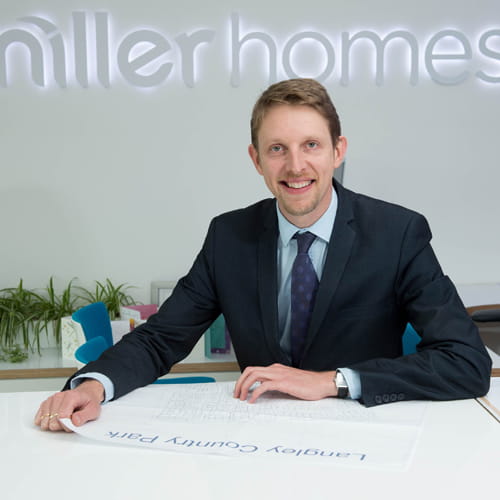 Miller Homes continues to expand its presence in the Midlands with work now underway across the region on a number of new developments.

Amongst the new sites is the 55-acre Langley Country Park off Radbourne Lane in Derby, where 73 three, four and five-bedroom homes are planned as part of the first phase of the development.

Langley Country Park boasts stunning views of the countryside and is the perfect location for those wishing to raise a family.

Staying in Derbyshire, 37 new two, three and four-bedroom properties will be built across 4-acres of land just off Lodge Farm Chase in Ashbourne. Once again, the rural location offers buyers an escape from busy day-to-day life.

Completing the trio of new developments in the East Midlands is the 3.2-acre Windsor Gate development on Lathkill Street in Market Harborough, Leicestershire, where 47 three and four-bedroom homes are planned.

Windsor Gate is sure to be popular with buyers as it benefits from a mix of suburban and rural living. The close proximity to nearby Leicester will also prove to be a big draw to potential buyers.

In the west of the region, the Mounts Chase development on Aqueduct Road in Shirley will see 100 new homes being built. Shirley offers a whole host of local amenities and also has the option of Birmingham city centre being just a short hop away.

Miller also has plans to develop 88 new properties at its Arden Fields development in the charming village of Knowle. With something for everyone, it's sure to be a hit with homeowners from all demographics.

Further to this, Miller has also seen a number of other new developments to the West Midlands in 2014. These include Doves Keep in Tutbury, Elgar Grange in Worcester and Sutton Goldings in Kidderminster. All have experienced strong sales figures reflecting the returning growing confidence to the housing market.

Next year will continue to see new developments springing up across the region including 30 new homes on land in Clifton-on-Teme, Worcestershire.

Paul Walters, associate director for Miller Homes Midlands, said:

"This is a really exciting time for house buyers in the Midlands. Confidence has now returned to the property market and we're delighted to be in the position of being able to meet demand by building even more quality homes in desirable locations.

"The Midlands is an extremely popular place to live and our developments tick all the boxes for today's discerning house hunters."

Buyers can register their interest in the new developments by visiting the Miller Homes website.
Be first to know! Register or login now so you don't miss out on priority email alerts, exclusive offers and more!
Save your amazing homes and developments

Use our app to help find your new home

Exclusive alerts about new homes and offers

Plus, pre-reserve your new home online