Morgan Creates a Little Piece of History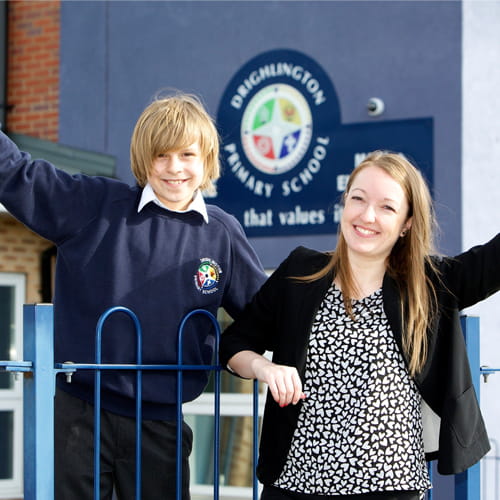 Naming a housing development often falls within the job description of planning executives, however Miller Homes decided to involve one local school in a fantastic competition to name one of its newest developments.
The housebuilder, which will launch a new development in the village of Drighlington later this year, enlisted the help of Drighlington Primary School to create the name of a new, exclusive site where 29 homes will be built.
"Children are always really creative and we had some fantastic names and images to choose from," said Sarah Whinfrey, sales manager for Miller Homes Yorkshire. "After much deliberation we are delighted to announce that our development in the village will be called 'The Brookes'."
Morgan Dransfield, aged 10, was the lucky winner of the competition and received a book token in recognition of his efforts. Cleverly, Morgan has utilised local history in creating the name as it was the Brookes family who lived at the nearby Lumb Hall, an integral part of Drighlington's community history.
"We are pleased to have been approached by Miller Homes to name its new development and the children were all very enthusiastic," commented year five teacher Miss Gilbey. "Especially well done to Morgan who can now enjoy the small piece of history he has created in his home village which will last for years to come."
The Brookes on Whitehall Road will open later this year and will offer 29 two, three and four bedroom homes. It is ideally situated between the West Yorkshire cities of Leeds and Bradford and close to all local amenities.
Register your interest by visiting www.millerhomes.co.uk.
Be first to know! Register or login now so you don't miss out on priority email alerts, exclusive offers and more!
Save your amazing homes and developments

Use our app to help find your new home

Exclusive alerts about new homes and offers

Plus, pre-reserve your new home online