Decisions, Decisions, Decisions!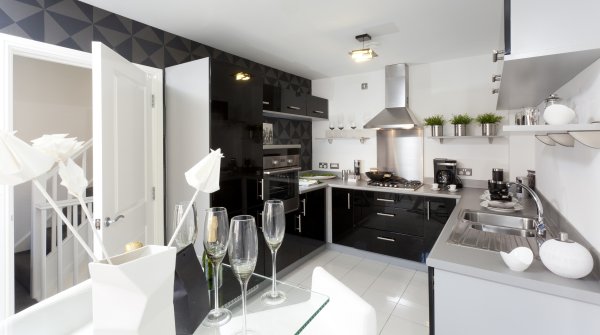 A brand new home is more than just bricks and mortar and, for many buyers, choosing their very own personal specification and creating the interior of their dream property is just as exciting as finding a new home in a great location.
To make the experience of choosing kitchens, tiling, floor coverings and a whole host of other additions, leading house builder Miller Homes has created a brand new choices centre where buyers will receive expert advice and enjoy a fantastic experience to ensure they create a home for life - their life.
"The creation of our new choices centre located at our Stonebridge Fold development will allow all our buyers to completely enjoy the experience of personalising their brand new Miller Home," commented Jan Hanaby area sales manager Miller Homes Yorkshire. "Our adviser, Vicky Pinkney, is experienced in assisting buyers choose fixtures and fittings that complement both their lifestyle and their new home, ensuring they are thrilled with the finished product."
Many Miller Homes purchasers enter into the buying process early into the build and this allows them complete flexibility to choose exactly how they would like their home to be finished.
"I am delighted to be able to take up this new post of Choices Centre Adviser and help our buyers in the region to design certain aspects of their brand new Miller home," said Vicky Pinkney. "This will allow buyers to create a home that suits their lifestyle and their family and, by the time they get the keys to the door, all they will have to do is unpack their personal belongings and it will already seem like home."
Miller Homes are respected for the quality of its homes and is committed to helping buyers from all walks of life throughout the region.
Properties available across the region range from one bedroom apartments priced from £59,995 to five bedroom luxury family homes priced from £225,000.
Miller Homes Yorkshire Choices Centre is located at Stonebridge Fold development, Station Lane, East Ardsley, WF3 3DY. It is open each day from 10.30am – 5.30pm. Alternatively, you can call the team on 0800 840 8598 or visit www.millerhomes.co.uk
Be first to know! Register or login now so you don't miss out on priority email alerts, exclusive offers and more!
Save your amazing homes and developments

Use our app to help find your new home

Exclusive alerts about new homes and offers

Plus, pre-reserve your new home online