Miller Homes celebrates quality as Pride in the Job Awards are announced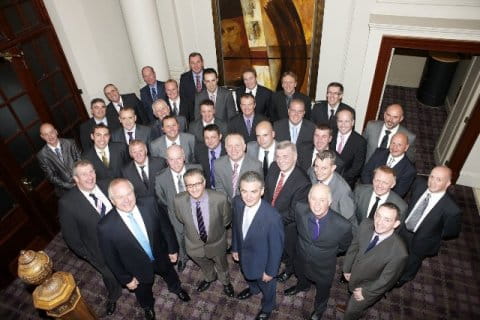 The nation's largest independent housebuilder, Miller Homes, is celebrating success as 26 of its site managers were granted Quality Awards in this year's NHBC Pride in the Job Awards.

Site managers were recognised in the first round of the NHBC's annual awards campaign, which celebrates the fantastic work carried out by site managers across the country.

26 Miller Homes site managers from across the UK won Quality Awards, the highest number the company has achieved to date. This is the fourth consecutive increase of Quality Award Winners for Miller Homes. The first round of the NHBC Pride in the Job Awards sees 400 site managers acknowledged for their services to quality and excellence in house building.

Chris Endsor, operations director for Miller Homes, said: "I am absolutely thrilled to see that our site managers have been so successful in this year's Pride in the Job Awards. We pride ourselves on the quality of our homes and without such fantastic site managers, we wouldn't be able to deliver such high quality products for our customers.

"This is the 4th year in a row that we have consistently improved on the previous year's results, which is a real credit to all those who will be presented with a Quality Award, and recognition of all the hard work that is carried out by our teams across the country to continually raise our standards."

The Quality Award winning site managers now go through to the next round of the competition, where just 130 of the 400 recognised will win Seal of Excellence awards.
Be first to know! Register or login now so you don't miss out on priority email alerts, exclusive offers and more!
Save your amazing homes and developments

Use our app to help find your new home

Exclusive alerts about new homes and offers

Plus, pre-reserve your new home online