How to move home with pets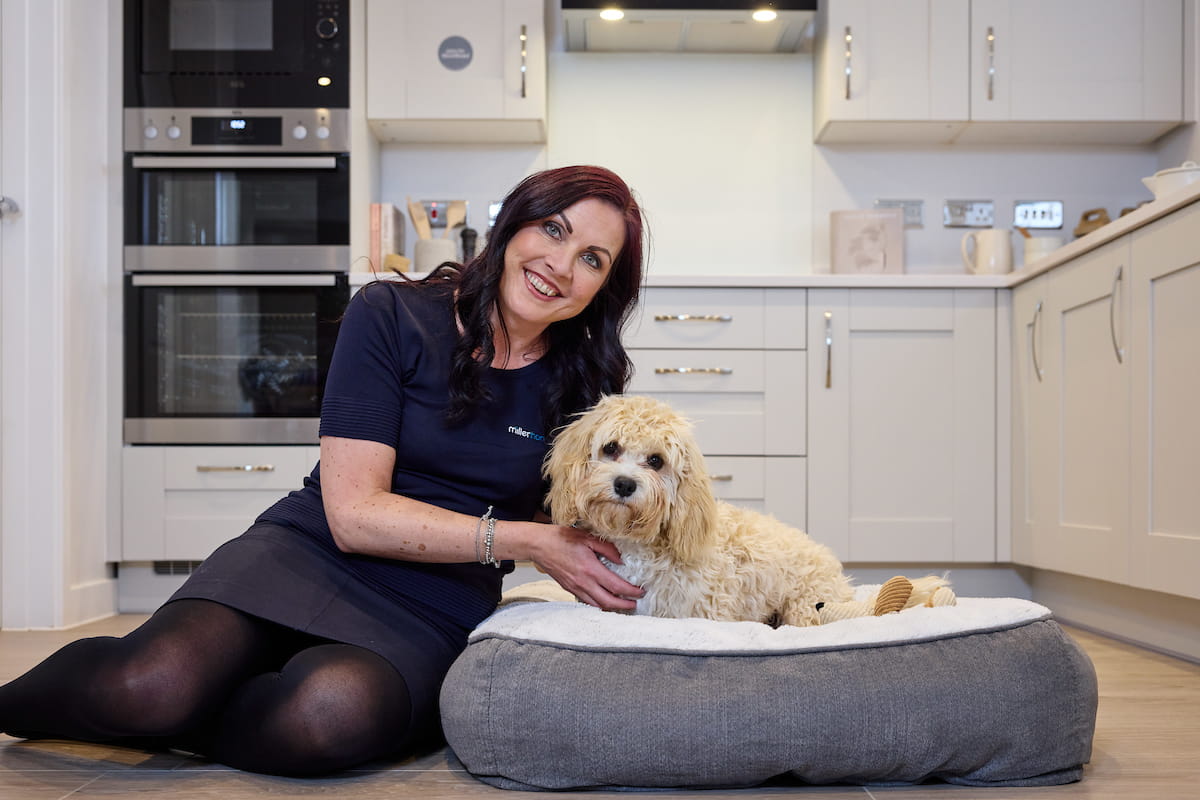 It's fair to say that we are a nation of animal lovers and the official statistics prove it!
Over 62% of households own a pet, with 34% of those choosing a dog as their companion. And, with pet owners reputedly 12% happier than those without them, there is little wonder that our pets play such an important role in our lives.
Sharing our homes with dogs, cats, rabbits, fish, snakes and more, does mean however, that there is someone else to think about when moving day comes.
So, as National Pet Month gets underway, our thoughts turned to how to make moving day as easy as possible for you all and how a little forward planning could avoid any unwanted surprises.
Read on for tips on how to:
Keep to routine as much as possible

Plan a safe journey

Create their space

Remember the practicalities
Keep calm and carry on
Moving home is a busy time for anyone, so trying to keep the disruption for your pets to a minimum would be ideal. Whether your pet moves with you on the day, or perhaps joins you a day or two later when things are a little tidier and they have a space to call their own, try to replicate the routine they had at your old home straight away.
Feed them at the same time, if your pet needs walking, walk them at the same time of day, and make sure their bed and blankets are the old ones that smell of them and home – that way they are more inclined to settle quickly as familiar smells and home comforts are present.
Keeping them safe
When transporting your pet from one home to another you must make sure they are well cared for. Dogs should be secured in a vehicle with an appropriate harness or in a crate, cats can be placed in carry cases as can other smaller animals. If you're transporting fish, then it's important you have the right equipment to do so.
For expert advice The PDSA has a guide for safe car travel for pets which is well worth a read.
Once your animals are at your new home, it's worth ensuring that your new garden is secure for your dog and if you are moving to a home that has been occupied before, that the garden is free from poisonous plants and things your pet could perhaps injure themselves on. And, if your dog is a puppy or relatively young, don't forget to puppy proof the new home too!
Moving home should be a joyful experience for everyone and by taking a few sensible steps there's no reason why everyone in your family, both humans and pets, can't enjoy themselves.
Moving with Dogs
We all need our own space, and many of our homes have designated areas for working from home, or spaces where family members can escape to read, study, or simply relax. Remember that many of our animals also need a similar space, especially dogs.
Whilst dogs need companionship, they also need to have somewhere they can go to sleep or rest; a space that is just for them and no one else. Perhaps there is a quiet corner, or space under the stairs, where a bed could be placed. For dogs that are really anxious, you could try a pheromone diffuser which many dog owners rely on.
For our other pets, it's important they too know where to find things like beds, litter trays and food bowls for cats, and that house animals such as guinea pigs, house rabbits and mice all have their cage in a place that isn't moved regularly, and is relatively quiet.
It's also advisable to keep cats indoors at their new home for a few days until they get used to their surroundings, although we recognise keeping them in the area thereafter may prove a little more challenging!
Arrange the practicalities
If you're moving to a new area, or simply too far away from your existing veterinary practice, you would be well advised to register your pet at a new one prior to you moving.
Details such as this can easily get overlooked in the hustle and bustle of moving home but should your pet fall ill in the early days of living at your new home, you know expert advice is easily available in an emergency.
Don't forget to update the contact details on your pet's microchip (required by law) and on moving day, if you're unable to leave your pet with a trusted family member or friend, it's worth nominating one person to take care of your pet to make sure they are safe at all times. This means you can ensure they don't escape through an open door or gate and find themselves in an unfamiliar area, unable to find their way home.
Remember to be patient, let your pet explore their new home at their pace, and spend time with them, some pets can be sensitive so maybe put the boxes to one side for a while, so they feel as content in their new home as you do.
Published:
31 March 2023 at 11:03