Five interior design trends that never go out of fashion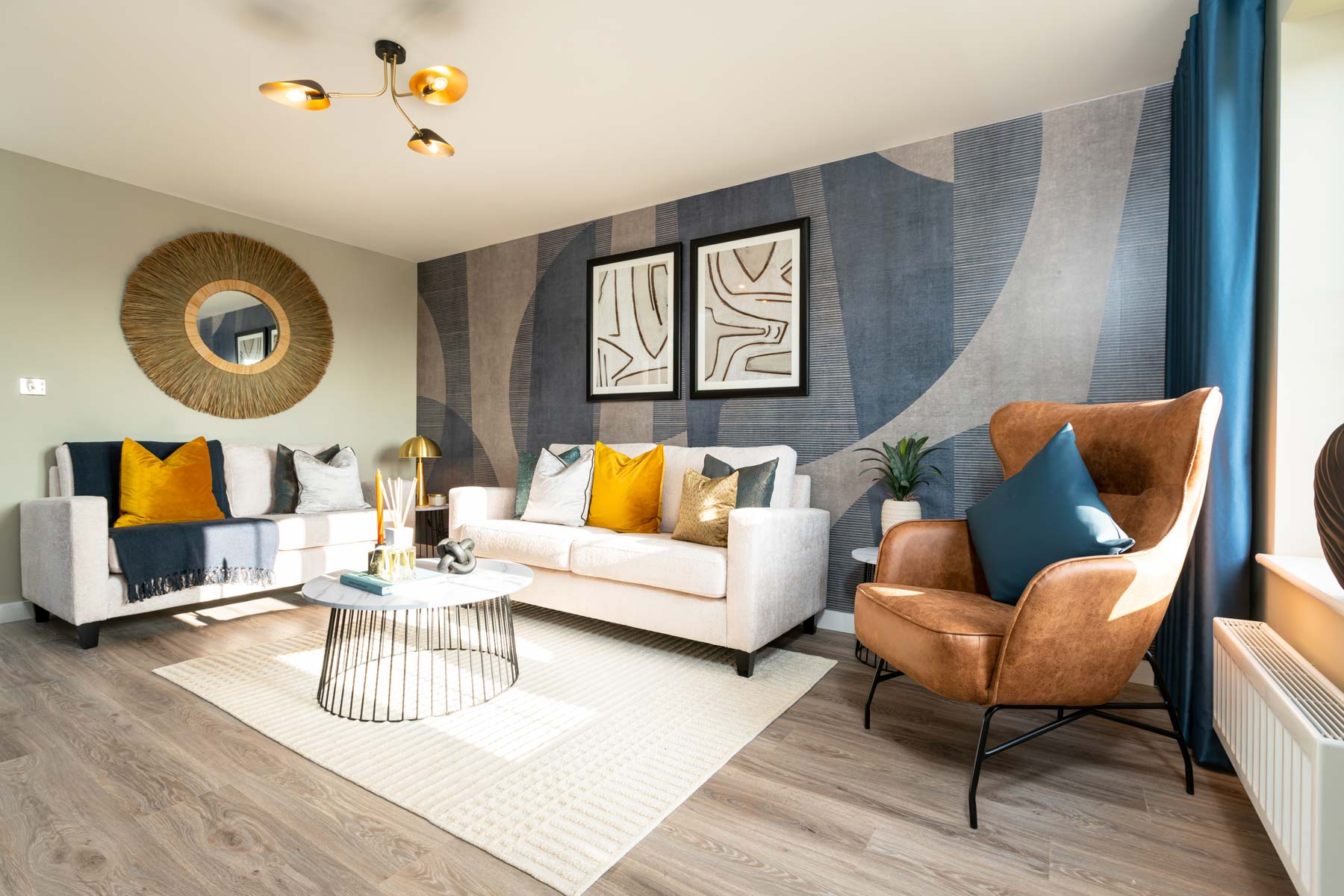 As blooms begin to blossom, and our homes are flooded with spring sunshine, homeowners thoughts often turn to two things. The big spring clean, and how to freshen up our home interiors.
Whether it's a full room makeover, or just a wish to change things up a little, if you are like us, hours will be spent poring over interior design magazines, home makeover pages on Instagram, and creating mood boards on Pinterest.
But sometimes, for those not experienced in interior design finding the balance between using what you have, buying something new, and updating an interior scheme can seem overwhelming.
So, we've called on one of our professional interior designers to share their five trends, that they think, never really go out of date.
Felicity Stevens, Director at Haus Interiors, who recently worked with our Teesside region to create its latest show home at Portside Village in Middlesbrough, shares a few words of wisdom to get us on the right track.
Sustainable interior designs
If there is one thing, I am sure of, it is that sustainable, eco-friendly, and thrifty interiors will always be on trend. There are so many ways to up-cycle and re-purpose your existing furniture and interior accessories, in a way that fits in with the latest trends and fashion. Painting, re-staining or simply changing hardware on furniture can really transform the look and means you are able to keep up to date with the latest fashion trends and be sustainable. It's great to be able to tell a story through upcycling or repurposing things and that can allow you to create a home that is truly personal.
Getting it right with white
Timeless, light, and bright interiors have never gone out of fashion, and there are so many reasons for this. With the pace of life increasing rapidly, having a peaceful light and bright interior is incredibly soothing and relaxing. Un-cluttered surroundings are not only energising for your brain; they also give you a space to think and let your mind wander. Clear glass, white walls, light upholstery, and softly shaped ceramics create a timeless interior - just look at the long standing history of "The White Company" and how they have managed to develop the simplistic look across both the fashion and interior world.
High contrast interiors
Contrasting colours and finishes will never go out of fashion. Ensure that you have some contrast in your interior - if you have a beautifully light white walls and soft furnishings, a contrasting wooden floor will look spectacular. Impact is what gives interest in any interior, and this could be in a contrasting piece of artwork, or even just one scatter cushion. Be brave, and express your own personal tastes and remember that less if often more.
Natural elements
No matter what your "style" is, natural finishes will always be on trend. The most popular and long-lasting pieces are usually made of natural resources. This can be a granite work top in a kitchen, or a solid wooden dining table that tells a story in its scars, dents, and imperfections. Marble, woods, slates, and stones definitely have their place in all interiors, and really add a depth of style and interest to the room. Choose wisely, when investing and they can last a lifetime.
Be a confident designer
Being an interior designer, I am subjected to opinions on a daily basis, and rather than shy away from them, I embrace them. Being yourself and being confident in your interior choices makes you and your home unique. It reflects your personality and tells a story. The most authentic and impressive interiors I have seen, are those that have been thought provoking, new, unusual, and not something 'I would usually go for'.
Be different, embrace it and I can promise you - that positivity will never go out of fashion. Following a trend is great, and can make the interior design process a little bit easier, but if you are after a trend that doesn't go out of fashion, then are you really looking to follow a trend at all?
Published:
21 March 2023 at 11:03