Your Complete Moving House Checklist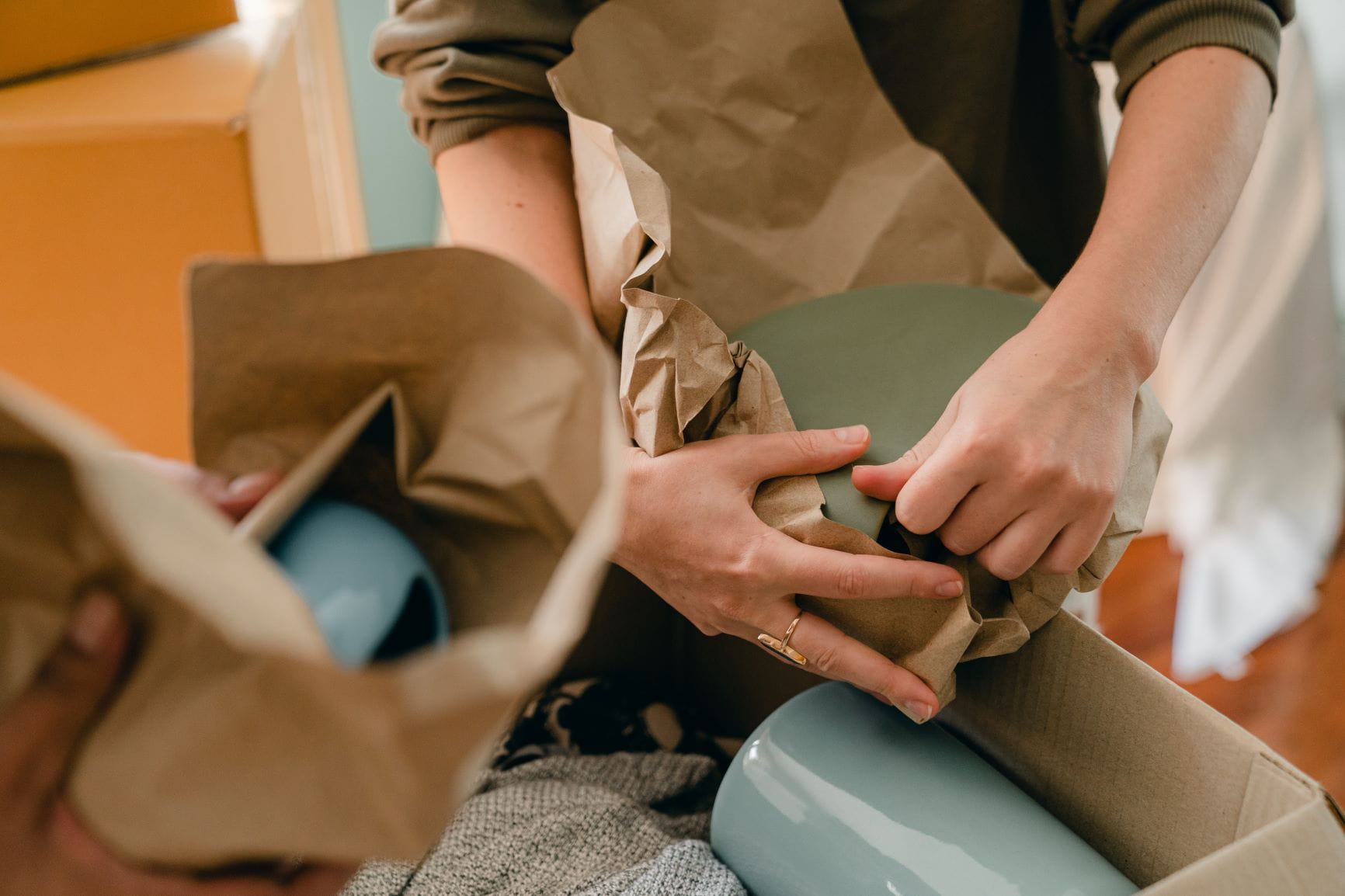 Taking the hassle out of a house move
Your purchase has gone through, and - hold breath, check emails - your sale has too!
There's no better feeling! A new start! A dream home...and a house move!
Moving home can be an anxiety-inducing nightmare, but it needn't be so stressful. By planning the move in sections, life can be made so much simpler.
Ahead of the move, the mountain of jobs can appear insurmountable, but tackle each job individually and it becomes far less daunting.
How to Make a House Move Easier for Yourself
Pack it in!
"We have so much STUFF!" – the six flatpack boxes from Amazon you ordered won't cut the mustard. Packing takes far more boxes than you think, so, start early! Once you decide to move, start hoarding boxes, bags and packing paper.
Make life easy at the other end – don't mix rooms when packing and label all boxes: "toys and books...why do we still have these things!?" (doesn't matter, you still won't throw them away). The more info on your labels, the easier it will be to unpack.
And don't overpack. Don't turn loading the lorry into a World's Strongest Man contest.
Let everyone know!
Inform people and organisations that you're on the move:
Providers – your energy (gas/electricity/oil), utilities (water) and internet.

Port them to the new place or cancel altogether.

Council – to ensure you can vote and to make sure you're paying Council Tax, this is a must

.

DVLA – it's an offence to have incorrect details on your license.

Employer/ pension details - they need to know these things.

Banks and building societies – they do too!

Insurance – update or cancel your cover... or you won't have any

.

TV licence – you don't want to attract the dreaded "Detector Van"!
And while doing this, make sure you let these folks know too:
Family, friends and kids' schools

Online retailers/supermarkets will autofill your address when ordering – it's nice to leave a gift for the occupants of your old home, but they won't want your weekly shop

Update any subscriptions you have

Doctors, dentists, opticians, vets

...and just in case you've forgotten anything, have the Post Office redirect your mail.
Moving on up!
Sort the kids' day care and the dog's kennel and eat a hearty breakfast - it's going to be a busy day.
You want a safe, stress-free and rapid move. To achieve this, load larger items first and fit smaller things around and inside them, maximising space.
Don't pack your essentials!
Wallets, handbags, keys, phones, chargers...do not pack the things you need for the move. And consider things like a change of clothes, toilet paper, tissues and some snacks and drinks handy.
Check, check and check again!
Once you're loaded and are ready for the road, check to make sure nothing has been forgotten, nothing is switched on that shouldn't be or switched off that shouldn't be... when you're done, check again.
Fix up, look sharp!
Give the old place a once-over to make sure it's welcoming for the new owners.
Pass it forward!
Leave a note for the new owners to help them settle. Pass on details on bin collections, window cleaners, where to find the metre and fuse boxes and they're going to appreciate takeaway details too.
Out of the old, into the new!
You've arrived at the new place, unpacked with ease (thanks to the fantastically labelled, reasonably weighted boxes) arranged the furniture and you're thinking about wine...but before that:
Give it the once over -

check for damage and leaks and make sure appliances, plugs and boilers are in full working order.

Security –

not moving into a new home? Change alarm codes and consider updating the locks.

Meter readings –

don't be charged for what you haven't used. Read the meter and submit it to your provider.

Remember to recycle -

recycle moving boxes or give them to someone who'll use them.

Say hello –

meet the neighbours, it will hopefully be the start of a beautiful friendship.
Published:
20 December 2022 at 11:12