The Greener Approach To Decorating Your Home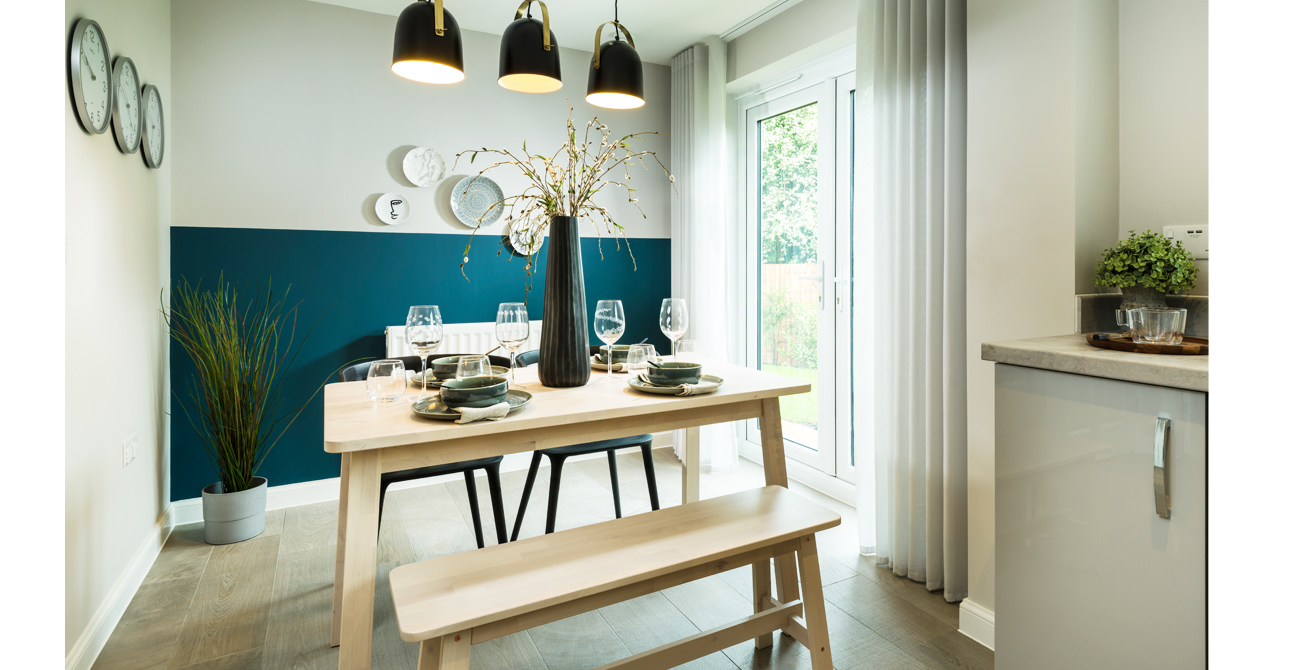 Moving home can be a really exciting milestone - a chance for a new beginning in a space that's all your own.
Once you've made that move, it goes without saying that you'll be looking for ways you can put your stamp on the space to turn it from a house to a home. From new furniture, to a fresh lick of paint, there are a whole range of ways you can make your house your own. However, what effect can decorating your home have on the wider environment?
In an ever more environmentally-friendly world, sustainability in all areas of life has been a hot topic now for many years - and it's a topic we believe is important.
Here, we've shared our top tips on how you can create the home of your dreams while also being more eco-friendly.
Harness the power of upcycling
Upcycling is a topic we have covered many times before over the years, but it really is a simple and effective way to breathe new life into your old furniture - without breaking the bank. Sideboards, cabinets and coffee tables that might otherwise have ended up on landfill, can be given a new lease of life with a few simple touches such as shabby-chic white wash, or give an old chest of drawers a fresh new look with the help of some reclaimed door knobs.
Go natural with some green potted friends
Houseplants are a great way to give any room an ultra-cool refresh and can instantly add a touch of sophistication. In addition, they are well-known for their air purifying qualities as they take in carbon dioxide and harmful substances from the air and release oxygen in its place. Popular choices include cacti, rubber plants, aloe vera and Swiss cheese plants.
Choose non-toxic paint alternatives
Adding a fresh lick of paint is one of the easiest and most popular ways to transform any space, and though it can be fun to experiment with different hues, what many people don't realise, is the damage the paint fumes can often have on the air around them.
Many popular paints today contain volatile organic compounds (VOCs) which are released into the atmosphere through toxic fumes which can be harmful to humans when breathed in. In addition to being potentially harmful to those that live in your home, these toxic chemicals could potentially still carry on being released into the atmosphere even after the paint has dried for many years, which is not good news for the planet.
Thankfully, new paint production techniques mean that there are now a whole range of low-VOC and VOC-free paints to choose from meaning adding a bold pop of colour to your room that doesn't damage the environment, has never been easier. The best way to tell the difference between which paints might be harmful and which are safe, is to look for paints that are labelled as non-toxic or natural. These could include recycled paint, milk paint and plant-based paints.
If you've got any eco-friendly decorating tips of your own, be sure to share your pictures and thoughts with us on Instagram.
Published:
29 July 2019 at 11:07