A Seasonal Makeover With Miller Homes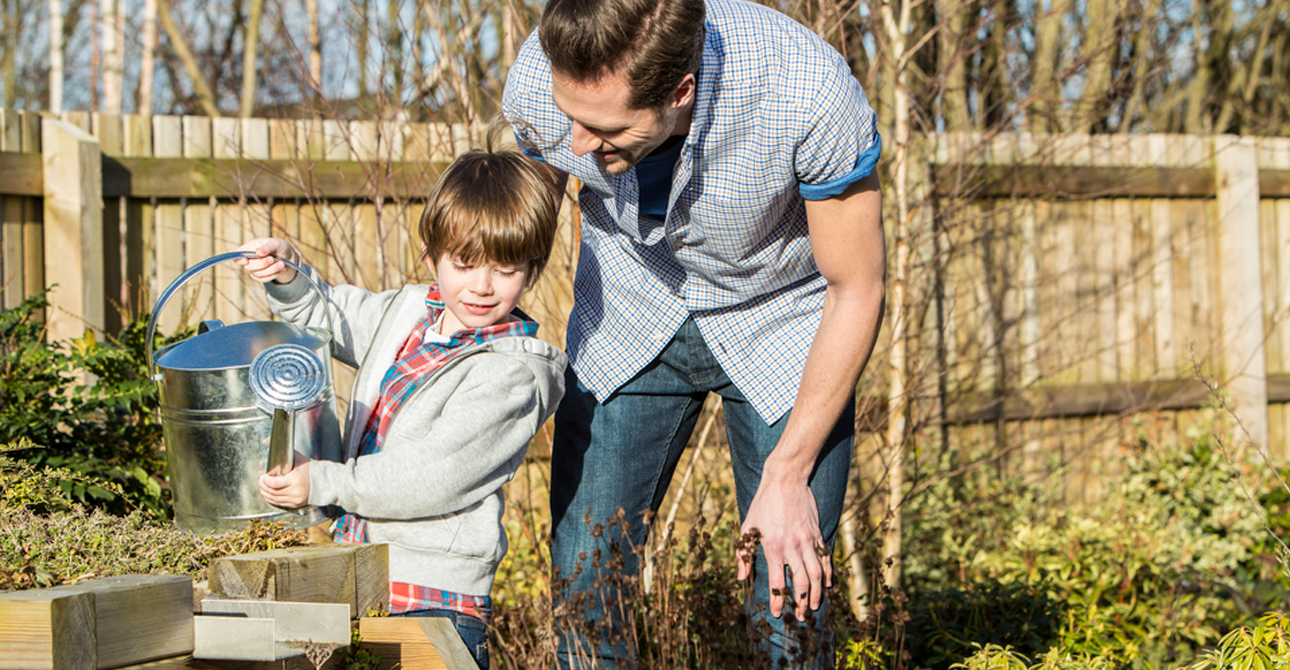 As any homeowner will know, when the seasons change, so too will the needs of your home. As a result, to ensure your home remains in the very best condition, your house will often require a variety of DIY-health checks, from cleaning your cooker hoods and preening your shrubs, to checking the grout in the bathroom.
Here, we've put together some useful tips to keep your home looking as good as new all year round:
Spring
Spring is an important season for your home maintenance - after all, they don't call it 'Spring Cleaning' for nothing.
While it's important to ensure you take time to give your cupboards and kitchen drawers a good clean, it's worth focusing your attention on the exterior of your home. Having just endured winter, your home will need some TLC.
Firstly, check the exterior drainage systems and any guttering pipes that sit above the windows and doors in the house. Get a tall pair of extendable ladders, put on some gardening gloves and scoop out any soggy leaves that may have harboured throughout the windy and rainy season.
Spring is also the perfect opportunity to get back in the garden, enabling you to plant some smaller shrubs in the back-garden or down the footpath in front of the house. With the weather cool but not too cold during this season, your plants are likely to take to the soil better too, allowing them to get well acquainted with their new surroundings in plenty of time for the warmer months.
Cupboards under the stairs that often collect clutter such as old Christmas decorations or muddy boots are ideal for a touch of spring cleaning. So too are garages,which after a good 'Marie-Kondo' style de-clutter and with the help of a few shelves, could be a new workspace you've been dreaming of.
Summer
Grab your sunhats and glasses, as summer is the perfect season for focusing your attention outside of your home - most especially in the garden!
With the longer daylight hours, there's also the opportunity to work on projects for longer, meaning you'll be ticking off tasks in no time.
With the blustery weather now hopefully a thing of the past, why not give your window wells and the entrance and exits of your house a little love, as these will no doubt be covered in leaves and dust from the colder months. A simple sweep with a brush or a quick dusting with a fibre cloth to minimise scratches, should do the trick.
Take care to mow the lawn at least once a week, as with the sunshine now out for a large portion of the day, your grass could end up growing quite rapidly. To maintain that vivid green shade, ensure you water your grass regularly no more than approximately 20-minutes each evening as, like plants, you can over-water your grass. Using a sprinkler is a quick and easy way to ensure you cover a wide area quickly and easily without accidentally drowning the grass.
Autumn
Autumn is the season where you can prepare your home for winter, checking things like heating ventilation and water faucets for cracks and gaps.
Before the weather turns for the worst, take a close look at your driveway and any pavement nearby the house. Check for cracks, and should any appear, do your best to get this re-sealed before winter. If left unchecked, water can freeze and expand in these cracks, causing more damage than it's worth.
Winter
With the weather outside cold and wet, there's no better time to hunker down in your house and check some items off your to-do list.
During the warmer months, like anything, your home and its contents can swell, but during the winter period, doorframes, handles, knobs and racks can easily shrink and become loose. Go through the house and inspect anything that could have a loose screw, tightening or replacing them where necessary.
To make sure your shower delivers that heat we all need when it's cold out, remove any showerheads and clean our the sediment, as this will prolong their life and help with water pressure. To remove limescale build up around the bath and sink taps, give them a gentle rub down with white vinegar and you'll find your taps sheen like never before.
If we've inspired you to make some seasonal changes around your home, why not share your own DIY tips with us over on Facebook.
Published:
13 August 2019 at 12:08