Yorkshire Recipes Providing 'Bake-Off' Inspiration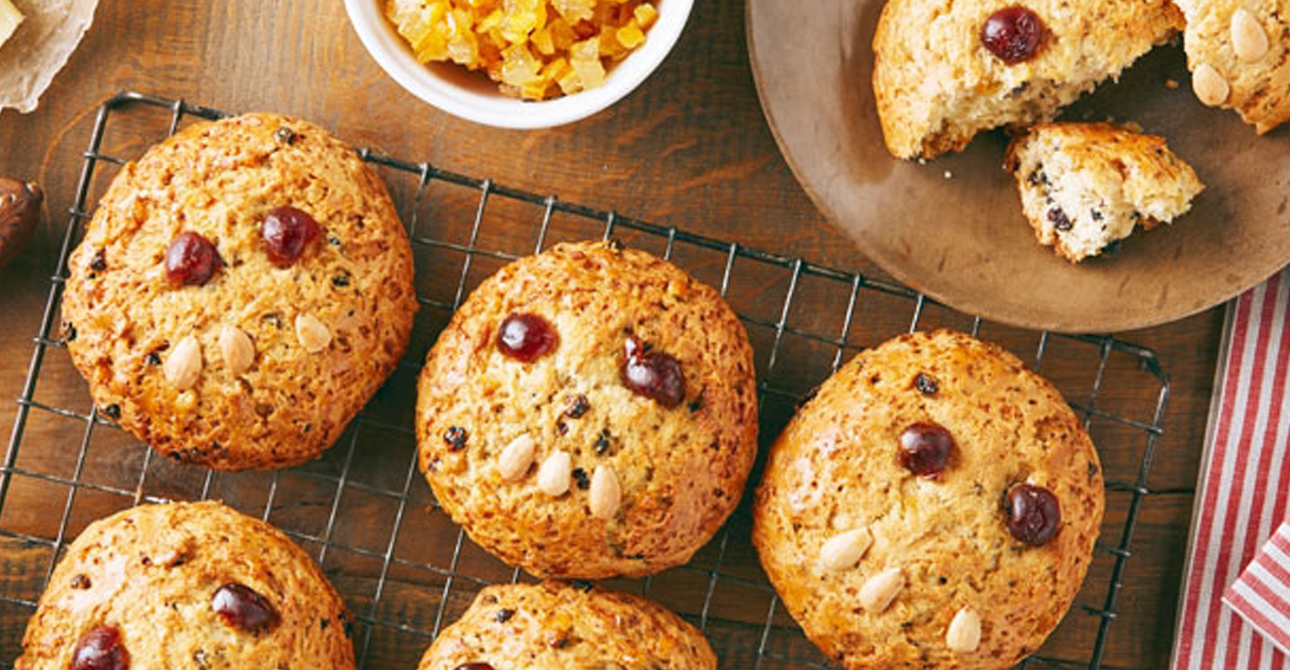 As a baking frenzy continues to sweep the nation, thanks to the hugely popular TV show Great British Bake Off, we've delved into the baking delights of the largest county in the UK, Yorkshire.
Yorkshire has a proud baking heritage with many of the stars of GBBO representing the county on national TV over the many series. Indeed, the first winner back in 2010 was Edd Kimber, a Yorkshire chap, and many have gone on to appear in following series including Rahul, Luke and Karen from the current series.
A county packed with tasty treats
Yorkshire is a county packed with tasty treats and, as such a large county there are regionalised differences to recipes and local treats. One thing is for certain; tea tends to form a great accompaniment to many of the sweet and delicious treats – if you know a Yorkshire person you will know that a good old cuppa can solve most things!
We could write a book, not a blog, of the recipes associated with the county, but here are just a few of our favourites to get you started.
Betty's Fat Rascal
Perhaps one of the most famous sweet treats to originate in the county is the 'Fat Rascal' - a scone hand finished with glace cherry and almond 'face' - made famous by iconic café and cake connoisseur, Betty's. Established in 1919 in the Yorkshire spa town of Harrogate the reason why it was named Betty's remains a mystery to this date although there are a number of differing stories all with equal claim!
All that said, the original Betty's, together with further cafes at RHS Harlow Carr and in York, give visitors to the county options to seek out the legendary Fat Rascal alongside many other Yorkshire delights.
Remember, remember the Yorkshire Parkin!
Another favourite is Yorkshire Parkin, a sticky ginger cake often associated with Bonfire Night, although it is delicious all year round with a cup of Yorkshire tea.
Its origins have become foggy as the centuries have passed, but one thing is certain; it remains a huge favourite across the county and over the border into Lancashire. Definitely a Northern thing, apparently it is something that is virtually unknown in southern counties of England.
Perhaps one of the most delightful recipes we've tasted is the one from Yorkshire chef, James Martin.
A Yorkshire favourite
We couldn't wrap this up without a mention of the famous Yorkshire Pudding. Yes, we know it's not a cake and probably won't feature on the GBBO, but it remains one of the most popular foodie things that Yorkshire is famous for.
Generations of Yorkshire folk have spent many a Sunday perfecting the art of the perfect pudding, making sure they rise in the oven and are light. Almost a rite of passage for a Yorkshire wife in years gone by, the tradition is still embraced by many families today as part of their Sunday lunch. And, whilst many restaurants across the UK will only serve Yorkshire puddings with Roast Beef; any self-respecting Yorkshire person will tell you the puddings are eaten with any roast meat and sausages or stew too as a midweek tasty tea! Oh, and if you've not tried them with golden syrup or raspberry jam then you really don't know what you are missing!
Yorkshire is just one of our fine counties that have some great traditional recipes for beautiful baking treats. Be inspired, bake well and why not create a Great British Bake Off for your family – after all there's only a few weeks left of having to eat cake between 8pm and 9.15pm. We're sure we're not the only ones who have to eat cake whilst watching it being baked!
Why not comment with some of your favourite recipes from your home county?
Happy Baking!
Published:
12 October 2018 at 11:10