Keep The Kids Entertained On Rainy Days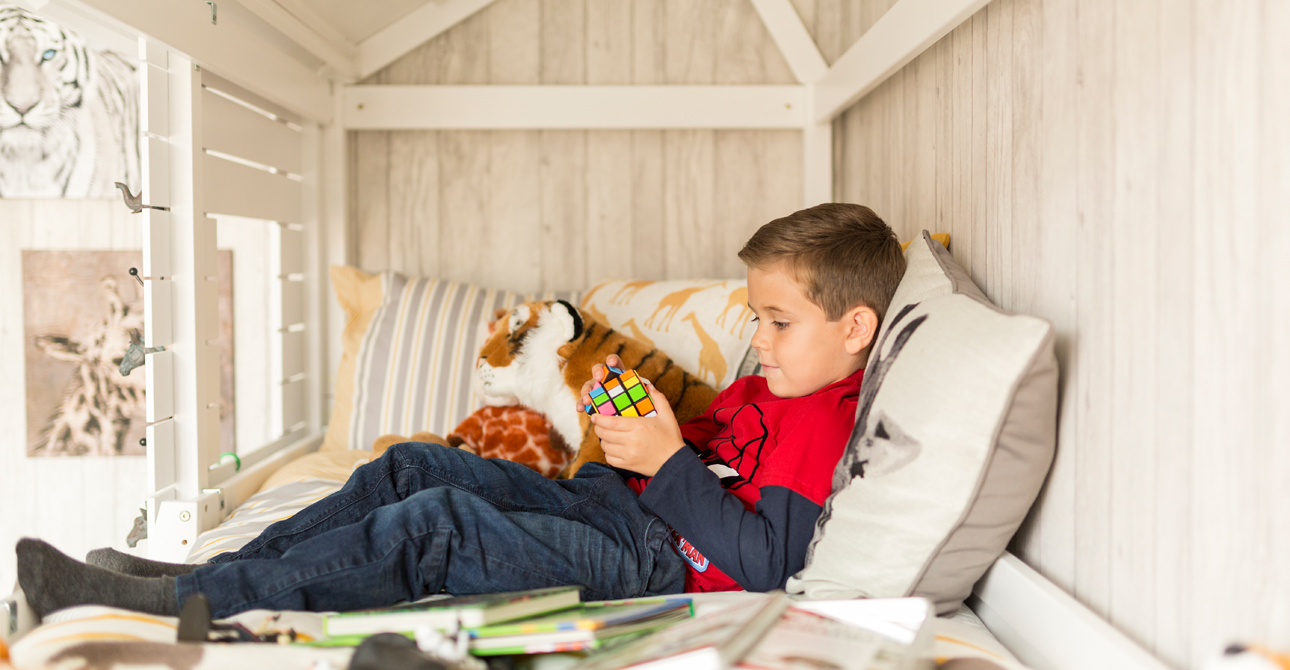 It's that time of year again where the weather is seriously unpredictable, bringing weekends where you may have great intentions to take the kids to the park - but that was before the heavens opened and the rain came pouring down!
We've put together some of our top ideas for keeping the children entertained this season, which will hopefully make you resent the rain a little less…
Adventure Time
It's chilly and rainy outside, and what better way to stay cosy than a blanket fort? Get creative with your children and get involved with whatever "other world" they've thought up. Is it a secret castle or cove by the sea? Or perhaps a spaceship or time machine – the fort is their oyster! You can either use multiple chairs to throw blankets over or incorporate the living room sofa, there's no wrong or right way to do it, just make sure to have fun.
Film Favourites
Avoid the drizzle car journey and expense of a trip to the cinema by hosting your own at home movie theatre! Rather than spending an hour alone on deciding on a film to watch, why not get the children to write down their favourite films? Think of it like a lucky dip, everyone puts their entries into a hat and then you can pick one out. Then simply draw the curtains, gather up any treats in the house and settle down for a movie marathon! The best part is that you can snuggle up in blankets at your own home cinema, what's not to love?
Treasure Hunt
Feeling creative? Why not stage your very own treasure hunt, create clues that'll have the kids turning the house upside down and keep them entertained for hours! Use whatever 'treasure' you'd like, we particularly like the idea of chocolate coins. This is a great idea if your children are having school friends over to play and they end up hanging around the house looking for something to do. Encourage to play a part in planning the hunt too by coming up with a theme, maybe they'd like to dress up or would like the clues to be based on their favourite superhero character or Disney character!
Turn Up The Heat
... In the kitchen! Rainy days offer a perfect opportunity to get kids involved in the kitchen and interested in cooking. With younger children, start off with very simple baked treats like a classic batch of chocolate chip cookies, or a fridge cake to keep things oven-free – these could be ideal for your at home cinema! Sometimes older kids don't appreciate the work that goes behind getting a nutritious home-cooked meal on the table every day – now's the chance to change that. Let your kids choose their favourite meal and teach them how it's made – they'll love it even more when they've made it themselves from start to finish.
If we've given you any inspiration for your rainy weekends, be sure to let us know over on our Twitter page and send us a pic!
Published:
19 November 2018 at 02:11